Satellite is the means of communication with all countries(Bangabandhu Satellite on Bangladesh)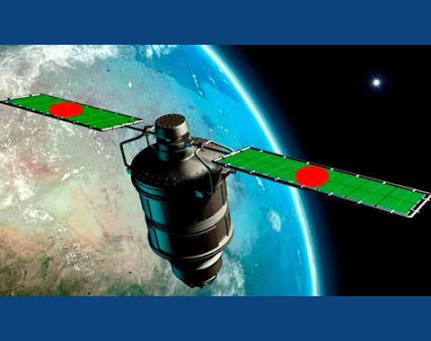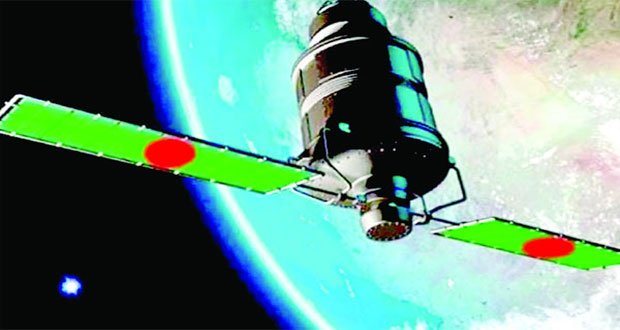 Preparatory functions and Supervision in Launching a Communication and Broadcasting Satellite Project.
Dear Friends
Yesterday almost all the modern and enlightened nations have their own satellite in the orbit. A sovereign country, in a pursuit of sustainable development, needs its own satellite in order to reduce its dependency on other nations. BTRC started working with the vision to open new dimension of possibility in the telecommunication sector of Bangladesh by launching its first ever satellite. Preliminary implementation activities are in progress with the consultation of USA based consultancy firm Space Partnership International (SPI) and specialist advice of International Telecommunication Union (ITU). A country like Bangladesh is highly exposed to natural disaster risk because of its unique geographical location. Telecommunication system is Bangladesh has always been suffering from interruptions and problems as erratic disasters hit the country. During such emergency situation, Satellite network can play an important role in ensuring uninterrupted telecommunication services in Bangladesh.
Background & Objective
In order to ensure better telecommunication services, BTRC always felt the need of having its own satellite network. It had a long cherished dream of having country's first satellite. In order to materialize the dream, BTRC formed a committee in April, 2008 which was then reformed in January, 2010. This committee performed various important activities like submission of electronic filing for 1020 E and 690 E to ITU, Coordination Request (CR) notification to ITU etc. The committee also maintained a continuous liaison with ITU to perform all secretarial jobs in this regard. This is to be mentioned here that every member state of ITU has to follow ITU regulations in order to launch their satellite.
Recognizing the importance of the satellite launching preparatory activities, BTRC formulated a project with the title "Preparatory functions and Supervision in Launching a Communication and Broadcasting Satellite"-which was then approved by the government on 26 January, 2012 with an estimated project cost of Taka 8,681.51 lakh and with an implementation tenure from 01 July, 2011 to 30 June, 2015.
As the allotment process of orbital position and relevant frequencies from ITU is very complex and Bangladesh had no previous experience in satellite launching activities, the need of expert consultant to assist in the primary activities was highly felt, and a USA based consultancy firm Space Partnership International (SPI), was appointed under the project on 29 March, 2012 following proper rules and regulation.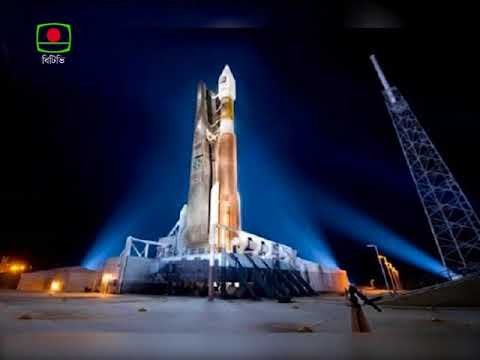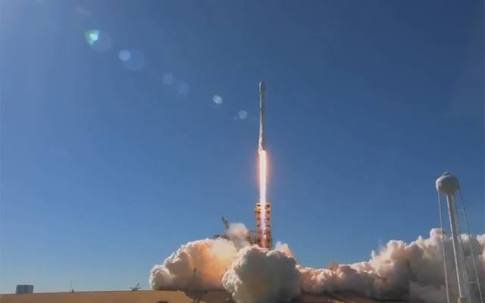 Since then the Project team and SPI is working hand in hand to materialize the objectives of this Project including:
Feasibility Study and Business plan for the Satellite services
Consolidate requirements of potential users, based on feasibility
study by the consultant. These requirements shall be combined with regional
market conditions to create a businessplan for a potential satellite.
3.Develop an Overall Communications System Requirements and Performance
Characteristics for the Satellite System.
Preparation and review of filings submitted and to be submitted by
the Bangladesh Administration to the International Telecommunications
Union (ITU), and any existing coordination agreements, and recommend
the way forward to reserve the required orbital slot and frequencies.
Define satellite system architecture and prepare RFP/tender document.
Comprehensive construction monitoring, launch monitoring and
In-Orbit test support during the construction and launch phases.
Background works for the formation of a satellite operating
company (Government or PPP) in Bangladesh.
Training/transfer of knowledge for the operation and
maintenance of proposed satellite.
please Share my post