Hello all!
So I am coming closer to the point where Second Wind is going to be ready to be sent to print. I just finished the pencils for the cover this past weekend, and I thought I would share the process from the beginning to the end.
As with all of my pages I start with a rough sketch first. It's usually really rough scribbles that are simply to get the idea out of my head and onto the paper so that I have something to work from. Here is the first rough sketch I had of the cover: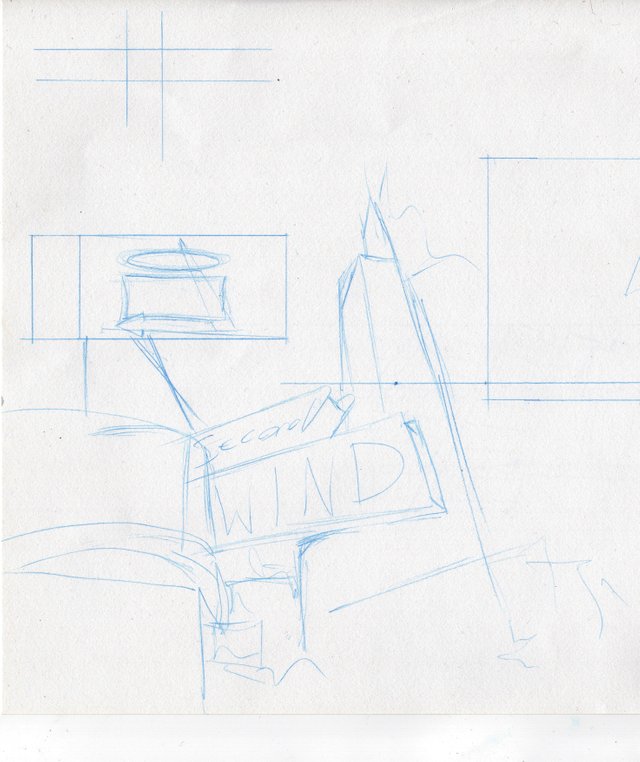 I liked the idea of having a low neon sign near the street and using a three point perspective to show the buildings towering up behind it. The idea was for it to appear as though you just looked up while walking in downtown Chicago, and you see the city as it was built upon itself. So from this I continued the idea into a slightly more pulled together thumbnail: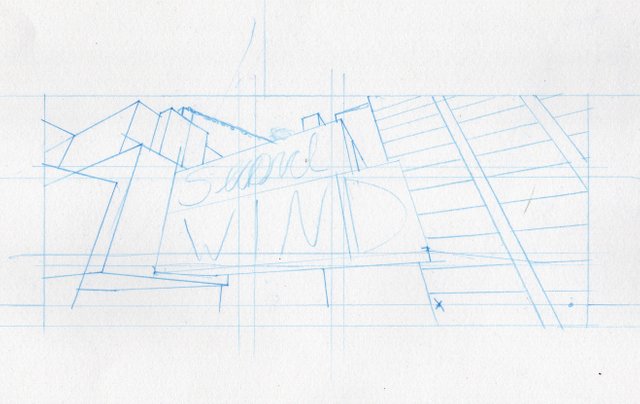 This is still a very rough sketch, but it gave me the general plan of where things will be laid out. I am still not particularly good about planning much after this step. Usually I get the general thumbnail plan together and then jump right into the drawing, letting the details come together as I am drawing it out. I believe it is better to do rough sketches until you pretty much have everything planned out, but I am still struggling with the patience to plan it out more. So, I pretty well jumped straight into it as follows:

And continued to add details...

I also decided to add the animals from the story into the cover, so the Rat is popping his head out of a hole in the wall.


At this point I got a little stuck. I knew I wanted to have the tall buildings in the open space to the right of the page here, but it seemed as though it would be a just a big empty space. I still wanted to add the Pigeons and Spider to the story with the Rat so that all of the main characters would be represented, so I decided to have the Pigeons flying up right in front of view as though you had just walked up on them.


I was pretty happy with this, so I went ahead and fleshed out the rest of the details and ended with the cover you see here:

Though it is rather busy for a cover I am happy with it. The next step will be inking the image, which will help to separate the foreground from the background with line weight and thickness. The final image will also be colored. I will post progress shots of the inking and coloring process as well so keep an eye out for more!
Have a great week Steemians!