Judging from my phone browser's "Frequently Visited" list, besides work-related sites, I visit most often (1) Steemit and (2) ComicArtFans.com.
Twitter, Facebook, etc. visits are way down. So what is this CAF site that has survived Steemit's conquest?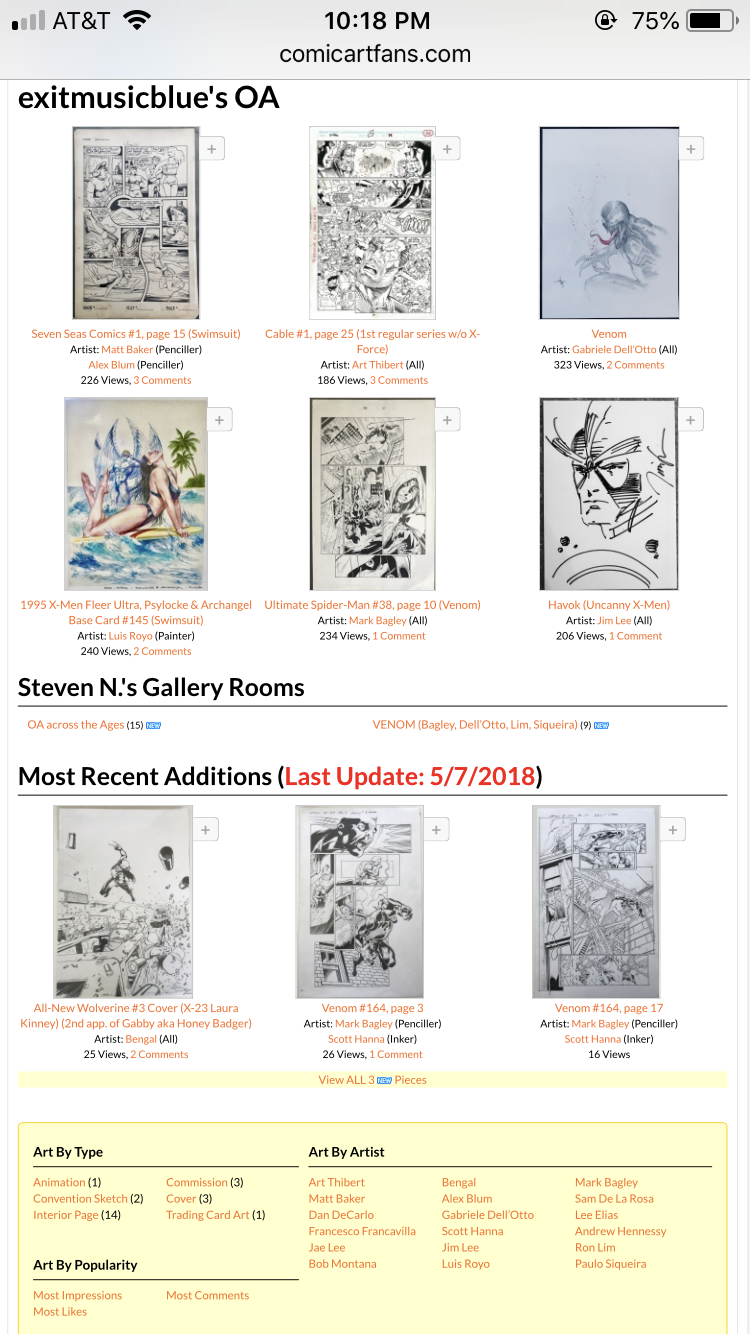 It's quite simply the best site out there for comic book original art. Of course the lack of token economics kinda sucks, but the site is built with the needs and wants of OA collectors in mind. It's easy to find OA, show off OA, catalogue OA. Buy and sell. Interact with fellow collectors. Look up data on the most popular artists the previous day, week, month. And so on.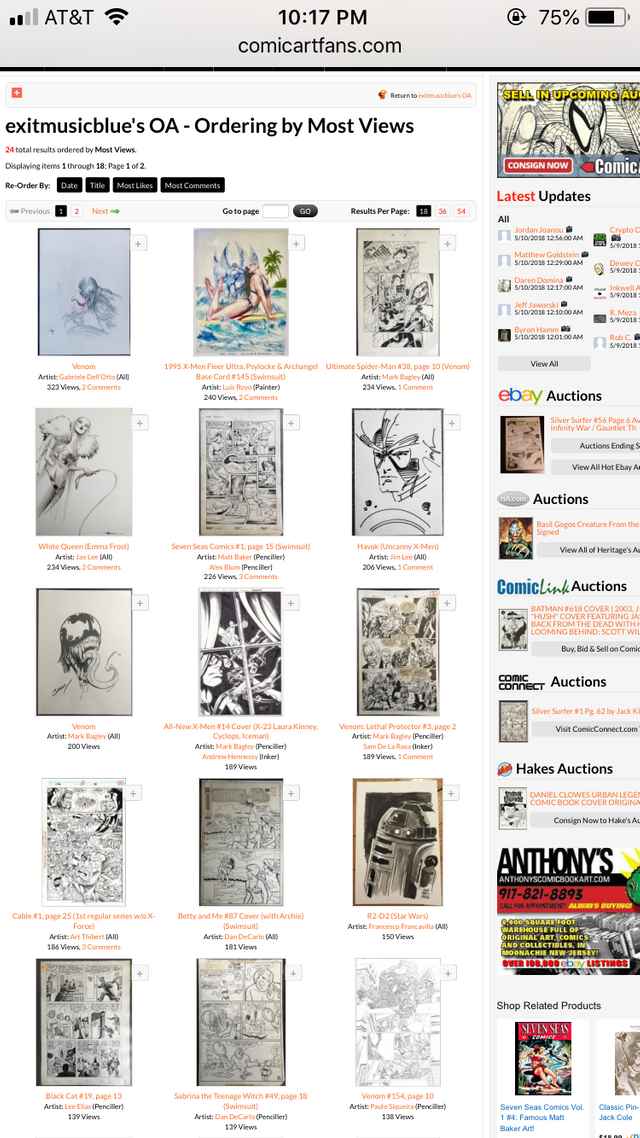 Plus keeping track of price history and provenance is easy. Fan art is more than welcome on the site.
Personally, it's a lot of fun watching pieces from my own collection "duel" each other for views. I've learned that my Venom OA by Dell'Otto reigns supreme. Royo's Psylocke is runner-up for good reason... possibly the most beautiful piece I own. But the White Queen commission by Jae Lee has enjoyed a stratospheric rise despite having been posted only a month ago. I attribute this both to Jae's tremendous art and to White Queen fan boys who remember well their adolescence, LOL.
Bagley Venom also has proven quite popular, challenging the Jim Lee sketch of Havok. My Matt Baker OA, by the timeless Golden Age artist, remains hot 70+ years after it was drawn up. The page was featured in a retrospective book on Baker.