Ever wondered which comic artists from the past and present would rise to the top if there were a showdown that accounted for their best works, their output, and overall fandom?
Courtesy of the CAF website that I covered previously, wonder no more: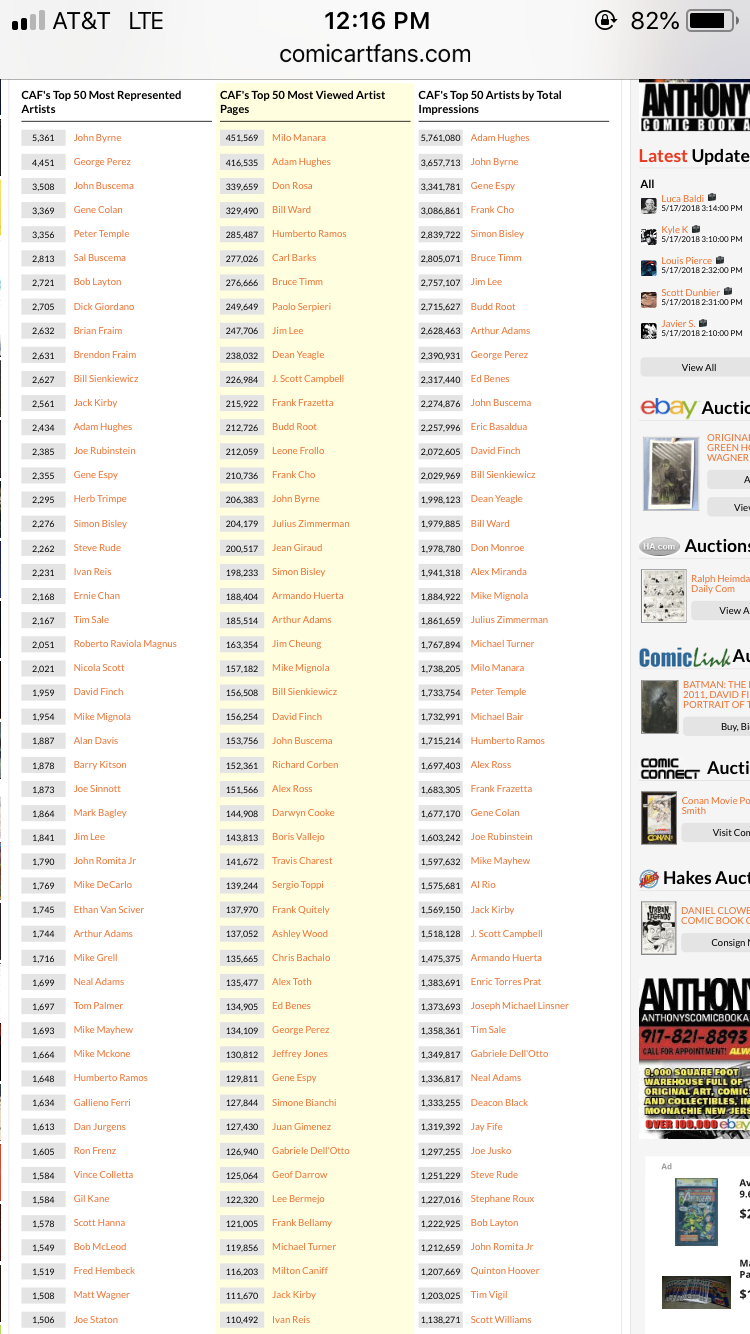 http://www.comicartfans.com/ComicArtistsMain.asp
FYI the "Impressions" metric accounts for all comments and likes plus views. The beloved modern master Adam Hughes reigns supreme there. Milo Manara aka the erotica savant gets the most views. And appropriately, John "drew every damned title & drew it good" Byrne has had the most art posted by collectors.
Many familiar names and a few surprises... it's a distinguished list.
The one factor that may elude metrics — amount of art lost over time. Matt Baker is up there with Barks (#6 in views) and Frazetta (#12) in the Golden Age pantheon and illustrated prolifically throughout a too-short life, but his surviving original art is scarce.