Seer "Perceptions" page 3 - a comic
---
---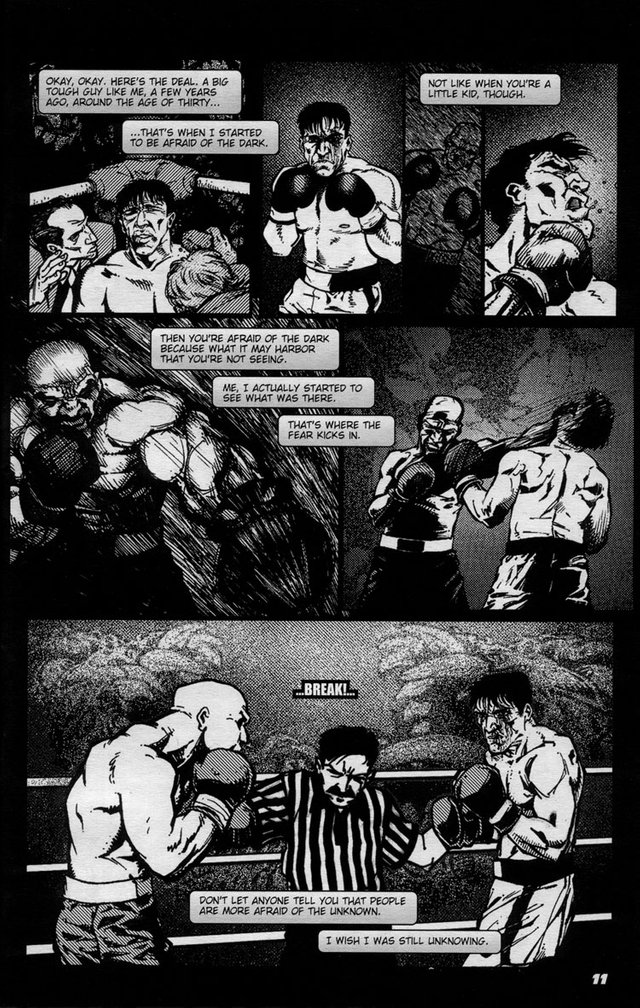 artwork by Brad Green; writing by Bryan Imhoff
originally published in Digital Webbing Presents #2
Previous Pages
1
2
---
Spotty Production is proud to re-release it's earliest tale, Seer. You can read about it's history and plans moving forward in this announcement post. "Perceptions" was the first five page story which introduced the concept of Seer and features writing by Bryan "the Imp" Imhoff and artwork by Brad Green.
This post continues the previously announced "bounty" system; in which half the rewards will be allocated as a payment to Brad Green, at such time as he registers his account on the Steem blockchain!
Please upvote away to support Spotty Production in it's quest to create more comics, and recruit more artists and creators to Steemit.
---
* Read new installments of Seer by following @spottyproduction
* Browse archives and further Seer content at the official Seer site.
* Follow @bryan-imhoff for more by this creator
* Vote, Follow, and Share to let us know you'd like to see more!