One thing that bothers me about my fellow Canadians sometimes? We're too damn nice!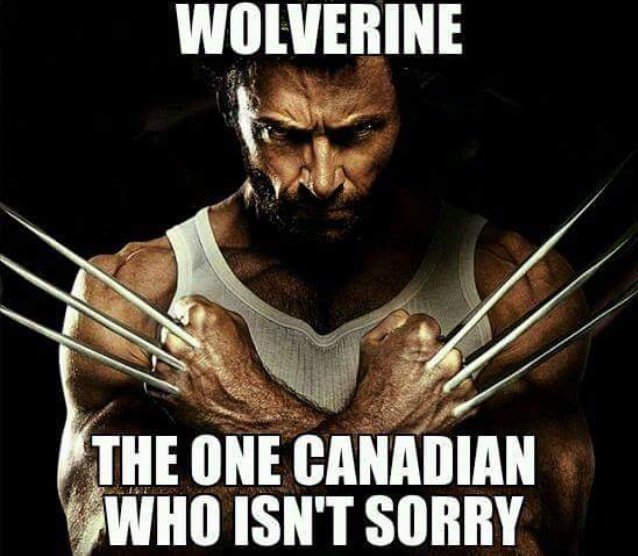 As a matter of fact, Wolverine is one of the few Canadians who isn't nice on tv or movies, and he's a work of fiction!
I honestly think our "niceness" puts us in a position where we get taken advantage of at times. It usually isn't in our nature to be too confrontational. You notice the difference once you even try to cross the border into the US! If you look at my prior blogs, you'll see the pictures of when we were in Bellingham, WA just a couple weeks back. The border guards going into the US are usually far more confrontational than the Canadian border guards! It's something else.
Does anyone else out there think Canadians are almost too nice?