Toy photography with diorama
Been having fun lately playing with my toys and working on my posing/photography. I got my first 1:12 scale diorama too! It was a bit expensive, but was custom made, and perfect scale for 6 inch figures.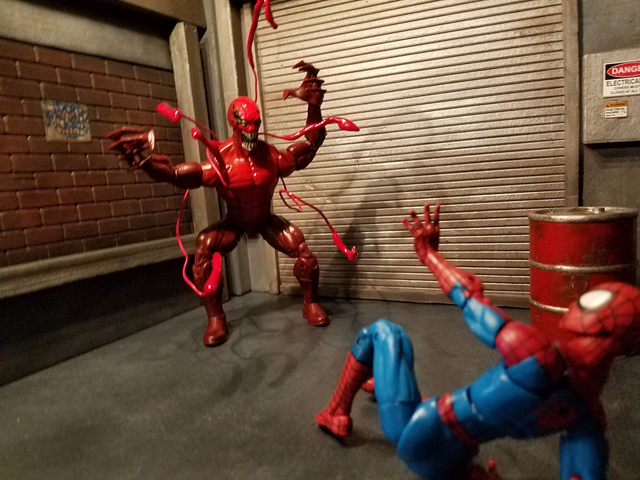 This was one of the first shots I took with my new diorama and it works out perfect. This is my vintage spiderman with my Toxin Symbiote I got from @blewitt, I added some pose able tendrils because EVERY symbiote needs extra tendrils. However I had a hard time trying to capture the frame I was looking for without making it look like spidey was trying to grab his junk...

Second use of diorama was with my custom Punisher with the recent custom head I painted for him. He looks right at home. Ready to punish.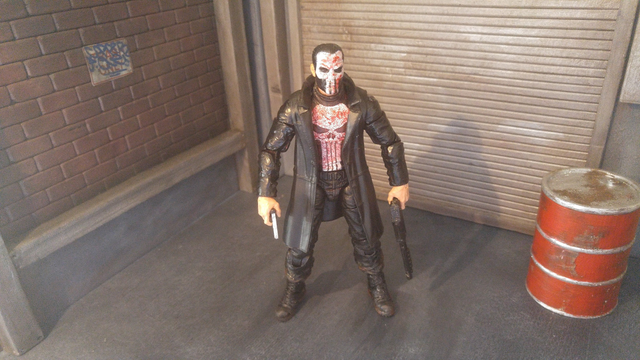 I need to recreate this picture with the new diorama, it would bring it to the next level I think.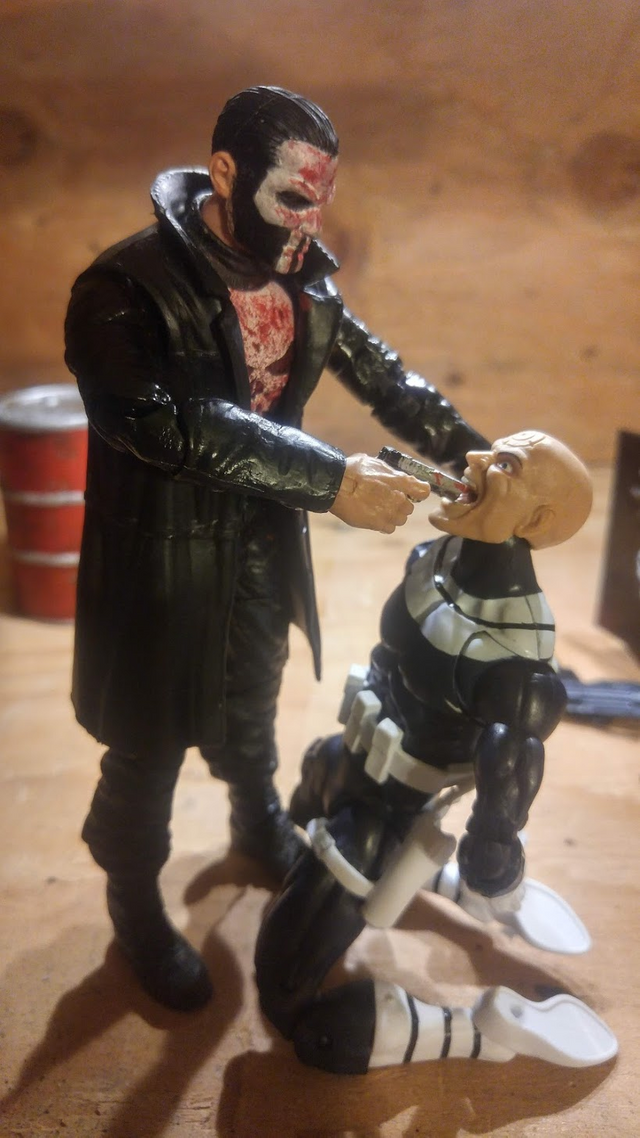 What characters do you think would work well in the diorama? let me know!