This Week's Adds to the Hattie Collection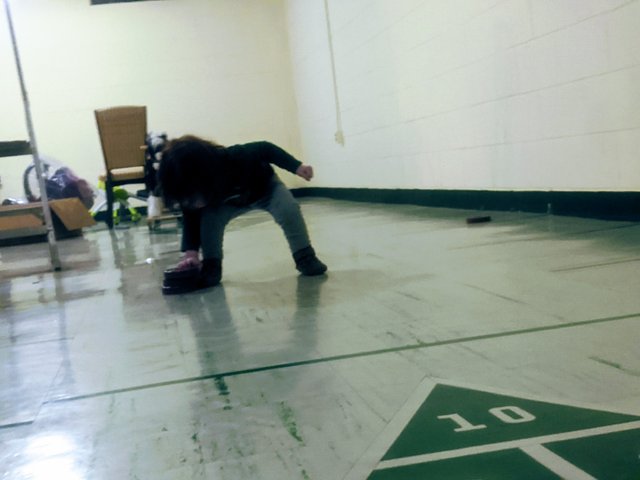 A few books finally arrived in the mail this week that I was forced to order online. I also snagged a nice ratio this week too for just a little bit over ratio price. I've got them in mylar and in the "Hattie Box," raring to go.
First up, a few more second printings of The Marvelous Ms. Marvel.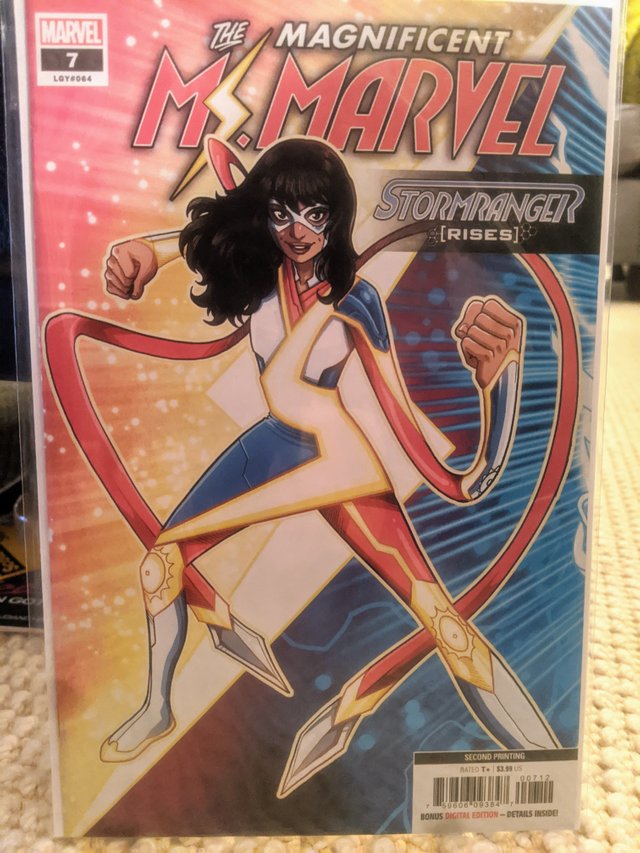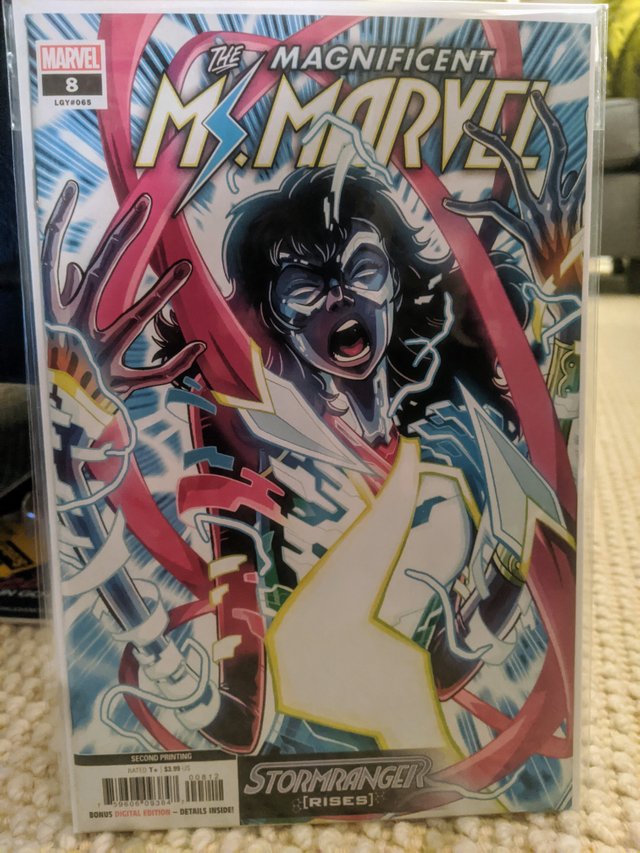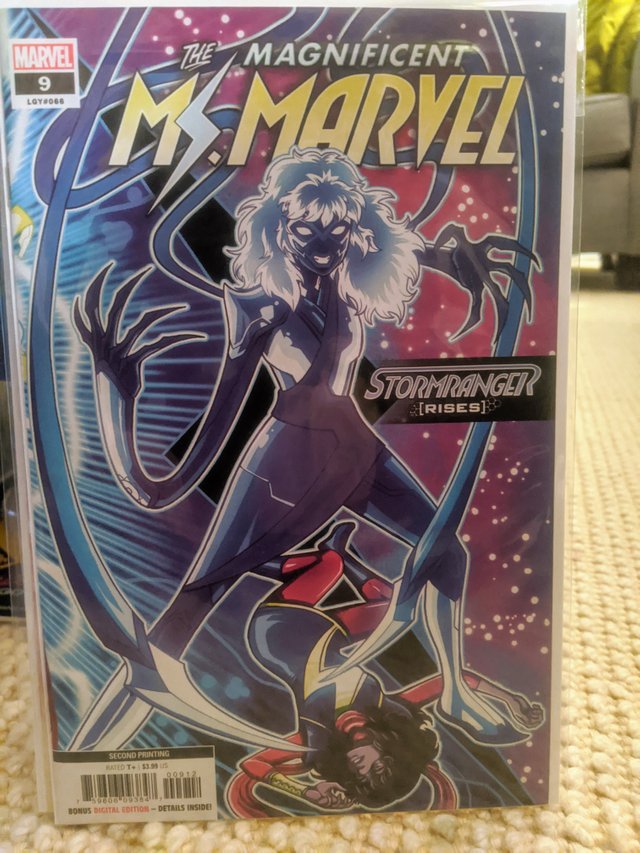 Reprints of issues 7-9, these feature these connecting covers feature the new Marvel character known as Stormranger. The artwork was completed by Luciano Vecchio.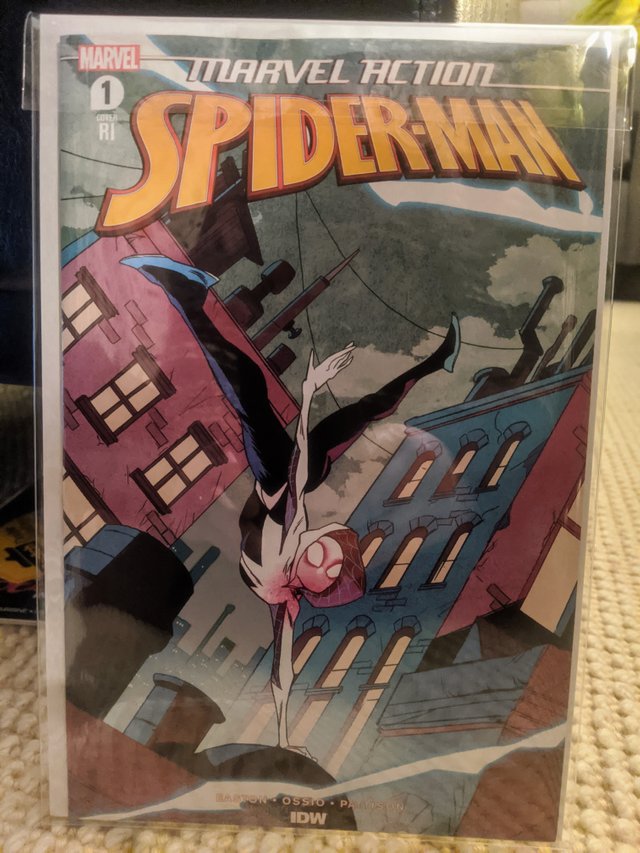 And this 1:10 Greene variant I really love. Anything with classic Spider-Gwen, I think, is a keeper long term. Now I just have to work on that first appearance (Litecoin, any time now).
That's it for this week's grabs; more hopefully to come by next weekend. Thanks as always for reading and taking a look.