Golden Age Comics - Bulletman 003
Golden Age Comics - Histórias em Quadrinhos da Idade de Ouro
Title / Título: Bulletman 003
Publisher / Publicadora: Fawcett Comics
Year / Ano: 1942
Read / Leia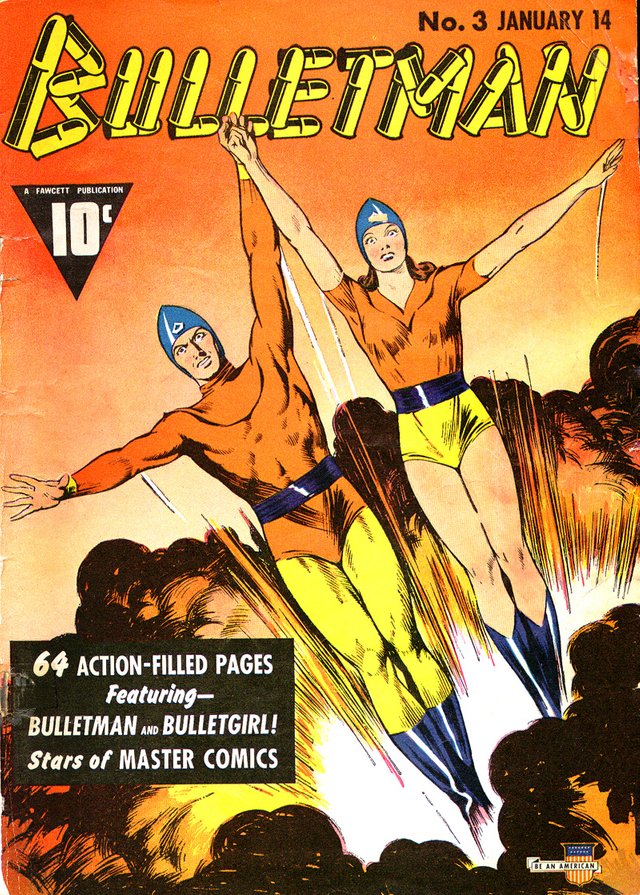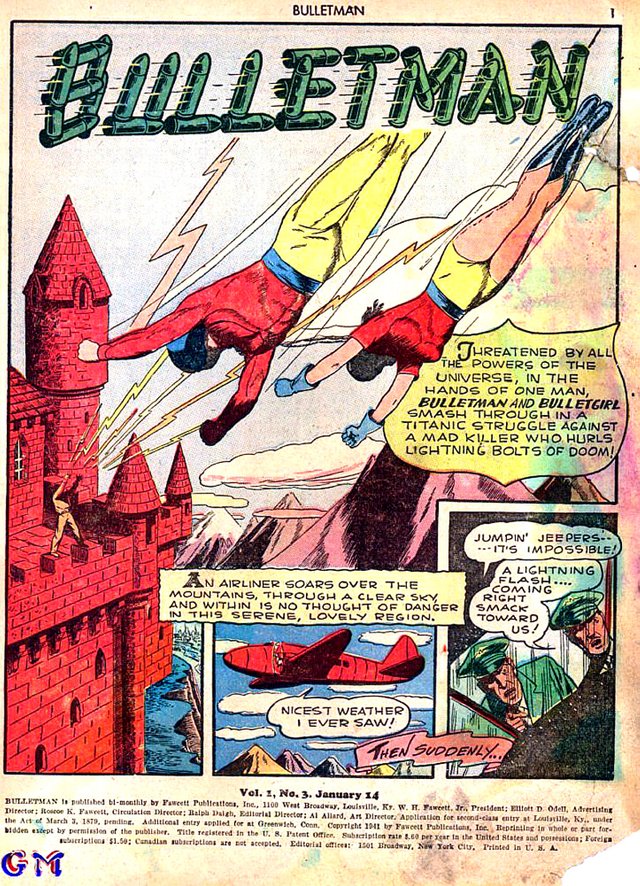 The Golden Age of Comic Books describes an era of American comic books from 1938 to 1956. During this time, modern comic books were first published and rapidly increased in popularity.
A Era de Ouro dos Quadrinhos, ou Golden Age, descreve uma era dos quadrinhos americanos de 1938 a 1956. Durante esse período, os quadrinhos modernos foram publicados pela primeira vez e rapidamente aumentaram em popularidade.
La Edad de Oro de los cómics, o Golden Age, describe una era de los cómics estadounidenses desde 1938 hasta 1956. Durante este tiempo, los cómics modernos se publicaron por primera vez y aumentaron rápidamente en popularidad.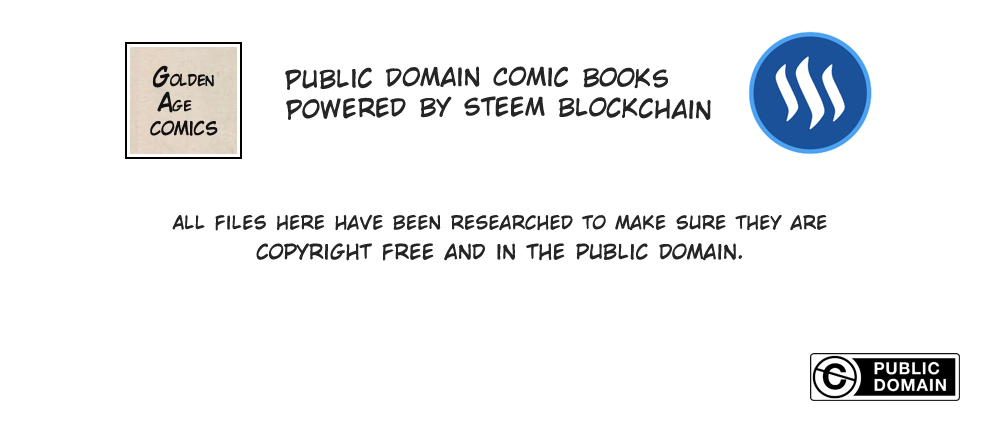 Histórias em quadrinhos em domínio público
Todos os arquivos aqui foram pesquisados para garantir que são livres e de domínio público
Cómics de dominio público
Todos los archivos aquí se han buscado para asegurarse de que son libres y de dominio público

Support the growing comics community here on Steem!