September to October new comics to hit the stands
There are some really new interesting titles to hit your local comic shop, when I say your local shop I hope can entice you to walk into the shop and browse yes I know how easy it is to buy from Amazon but it's not helping your Local community unless you work for Amazon that is .
Try this Comic shop that has opened in Portland Books With Pictures unfortunatly I live in the UK but would love to visit as I have seen pictures of just how comfortable it is thier aims are:
"Books with Pictures is a new comics shop in Portland, OR, opening June 2016. We carry a wide range of books, including super hero comics, indie comics, kids' picture books, all-ages comics, LGBT comics, and small-run handmade comics.
Our mission is explicitly inclusive; we strive to be a space that is welcoming to people who love good stories without regard to age, race, sexual orientation, gender expression, or disability status. We believe that representation of diverse perspectives is crucial to our mission, and stock content reflecting that belief."
IDW Comics Invites You Into The Electric Sublime 4 issue run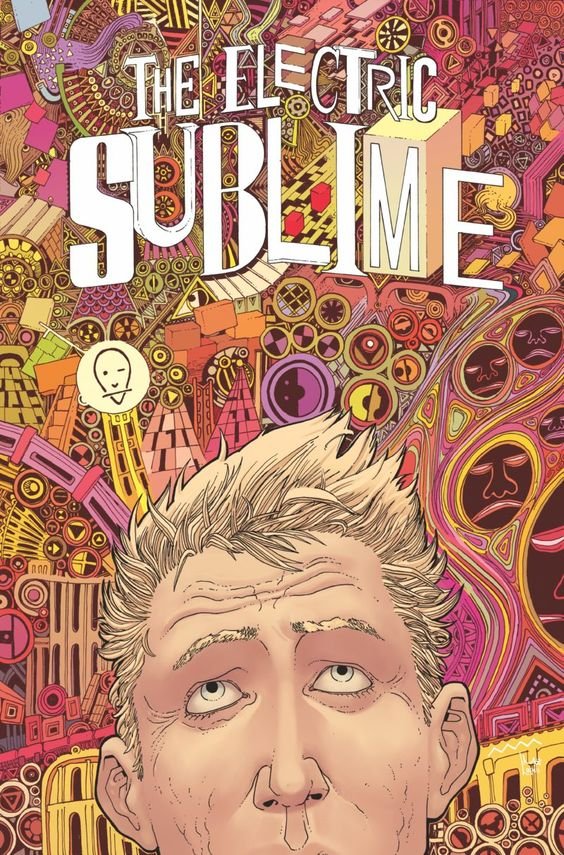 Art history comes face-to-face with madness in the brand-new series from IDW this October, The Electric Sublime! Journey through iconic artwork that has defined genres and generations in a story that quite literally takes you behind the scenes, and offers a reading experience wholly unique to comics. This is comic books, imitating art, imitating life.
Image Comics presents Saga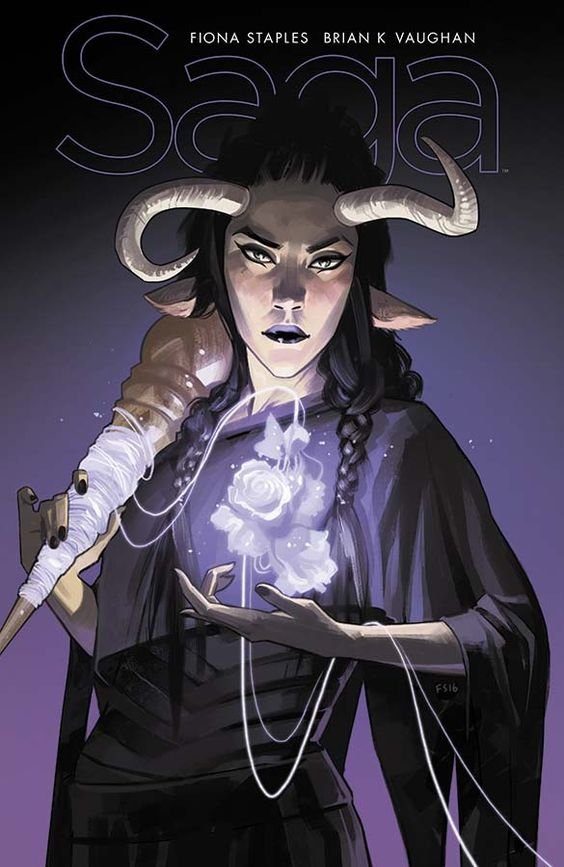 In this story "THE WAR FOR PHANG," Part Three New allies join the battle, but so do deadly new enemies"
Award-winning creative team of Brian K. Vaughan (PAPER GIRLS, WE STAND ON GUARD) and Fiona Staples (Archie, North 40) will launch the eagerly anticipated seventh chapter in the multiple Eisner Award-winning series SAGA this August. Previously in SAGA, Hazel tackled kindergarten—her biggest adventure yet—while her family went up against some difficult lessons of their own. In SAGA #37, finally reunited with her ever-expanding family, Hazel travels to a war-torn comet that Wreath and Landfall have been battling over for ages. To celebrate the arrival of the most epic arc yet, Fiona Staples graces this issue with a gorgeous wraparound cover!
Curated from the comic publishers IWD Publishing and Image Comics