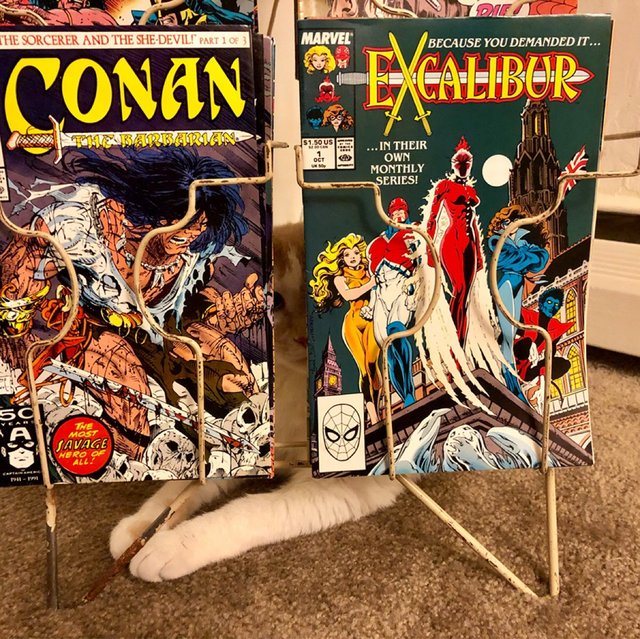 ---
I realize now, perhaps too late, that my prior purchase of a vintage comic book rack was folly. Despite my desire to read the treasures of the past which it contains, I dare not approach it. Indeed it has been inhabited by predators of the most vicious sort, whose razor sharp teeth and talons I dare not tempt.
Even now, the great beast watches me.
Should you not hear from me again, please know that I perished not in vain, but in the way I've always wanted... devoured by kitties. This will be a good death.
---