Over the past couple weeks I've been sharing new artwork and thoughts as I've struggled with an artistic "crisis" (ok, crisis is too strong a word, it's been more like artistic indigestion...)
I've had a desire to use more traditional pencil and paper methods vs. an all digital workflow which led me to tap and pinch zoom my paper like a fool, but I persevered and turned out some studies of "Sarah" that I was quite happy with, got a new scanner to aid in capturing all the pencil-ly goodness, and am at work on more of the same, this time moving on to studies of "Dave," the next main character of my comic "I Thought It Would Be Zombies..."
---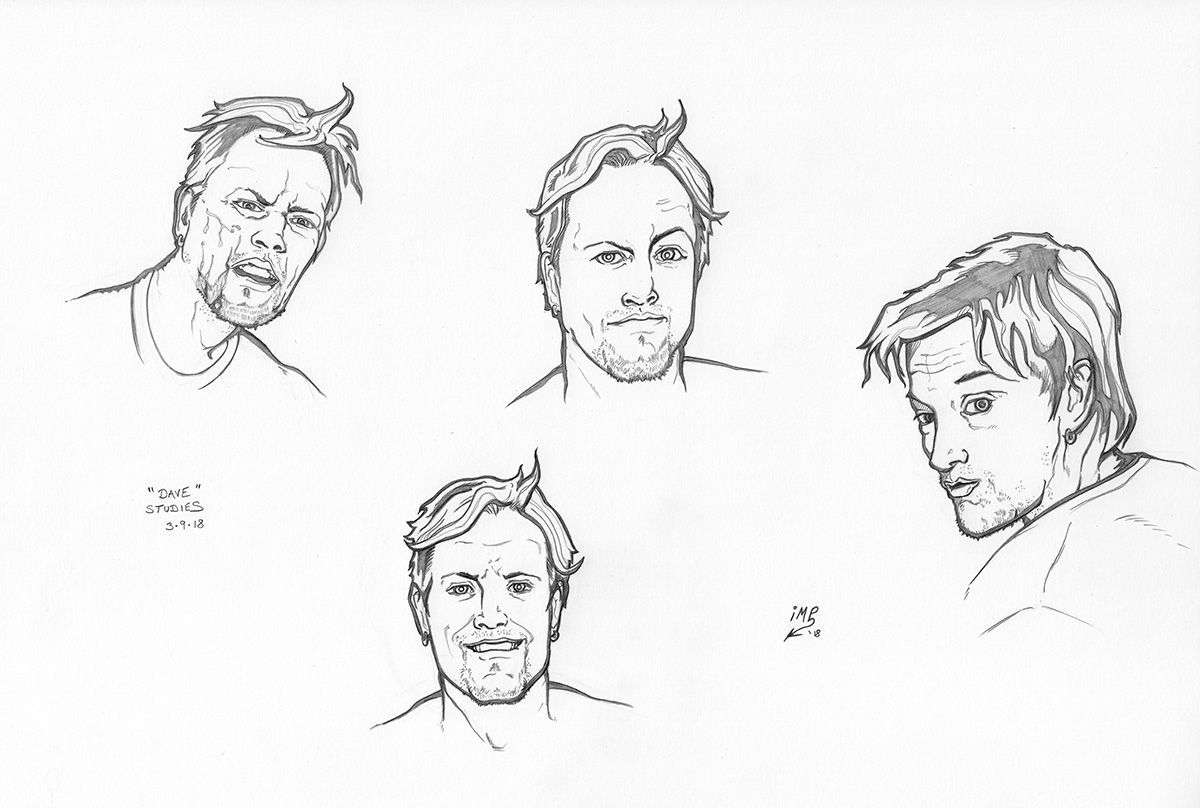 head studies of "Dave"; 2H Mechanical Pencil on 2 Ply Smooth Bristol Board
---
These sketches didn't turn out quite as good as the images of Sarah, (in my opinion) but I'm overall satisfied with them. I really had to fight through the last couple faces... they started out terribly. I'm glad I stuck with it and salvaged something fairly solid.
Below you'll see some earlier concept art of Dave that I've shared long ago on Steemit. Here he's fully decked out in his stylish magical SoundBurger. That sentence alone should give you a good clue as to the tone of this comic!
---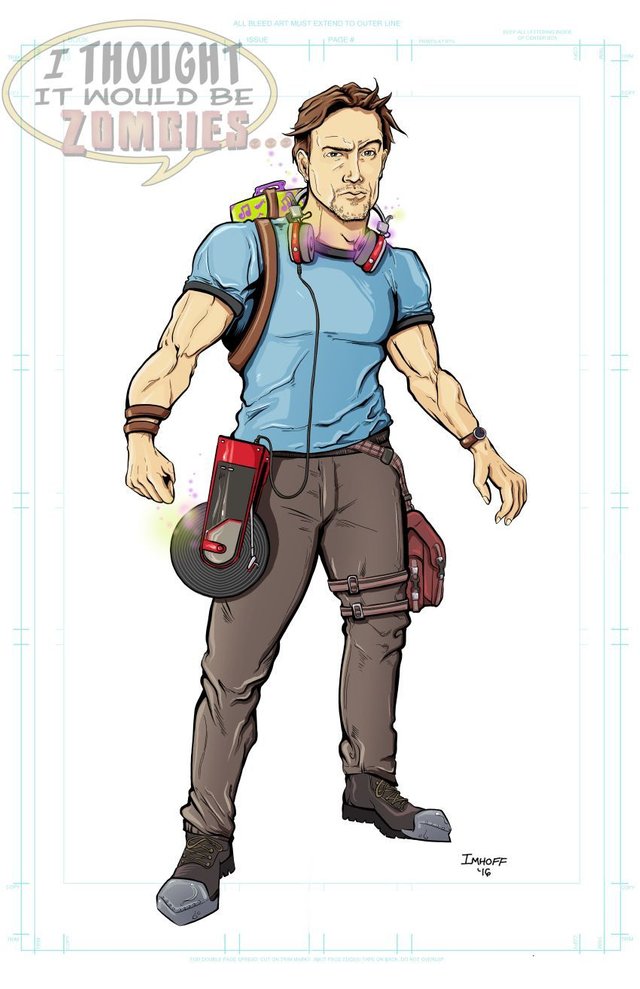 Dave cranking up some tunes... probably Depeche Mode...
---
Truthfully these sketches and studies are somewhat of a stall tactic! I want the practice and to keep "limber" in terms of my drawing, but I really need to get to work on some actual story pages. However I still need to push through more scripting and layout. I was just "winging it" before... but as I've gone through this discovery process and change in working methods I've decided I really want to shoot more photo references to achieve the look and results that I desire. This necessitates a bit more pre-planning (script and layouts) which I'm working on now, as well as getting together with my models. These sketches have been serving as an excellent side activity and keeping me busy while the other tasks simmer alongside.
Next up... sketches of "Julie!"
-Bryan "the Imp" Imhoff
---
Support the growing comics community here on Steemit! by joining the @steem-comic-con!