---
In the last installment of "Looking At Seer" I mentioned that next column up would be looking at some of the earliest art and origins of the story, and here we are!
Well here's where it all began. This page is from a sketchbook I kept in my time in high school, probably dating back about 22 or 23 years at this point. Where did the time go! (Don't get old kids... Stay in school. I mean literally. Don't leave it. Be a 34 year old sophomore, life will be easier!)
---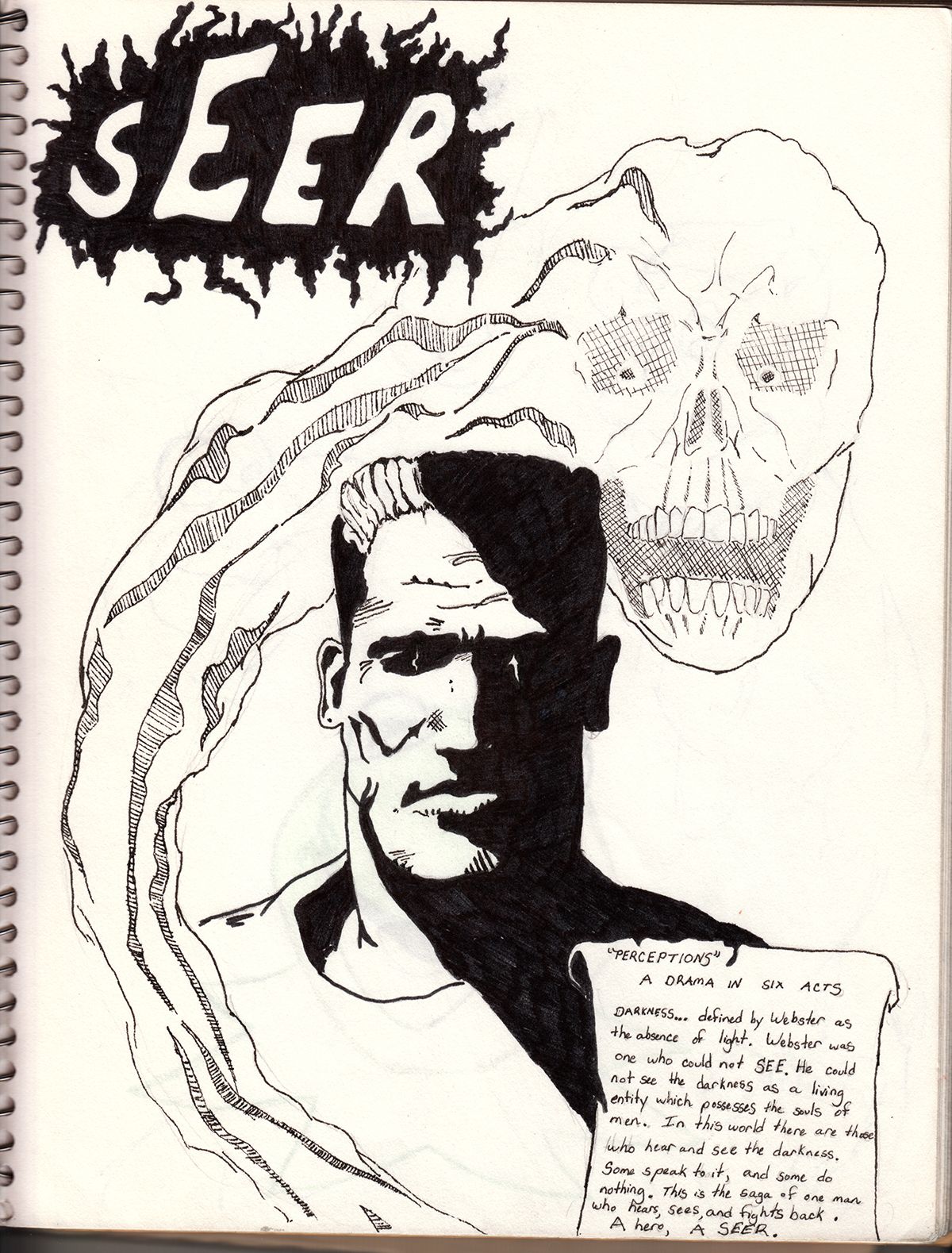 ---
This was the basic premise and first sketch that I thought about and would come back to several years later.
---
In my early 20's I would go on to get involved in an anthology comic project that formed through the forums at digitalwebbing.com. A short 5 page concept story written by me and illustrated by Brad Green appeared in issue #2, after which I moved on as both writer and artist for a full length issue.
---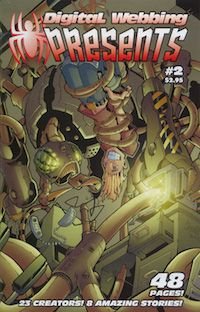 ---
As I worked on issue #1 of Seer, I attended several conventions and distributed some preview "ashcans" of the comic in progress. Here you can see the development as even between two conventions the same year I had redone the cover and was refining and improving my artwork and making collaborations with other creators, such as Jason Moser who provided the greyscales and later colors for the second image.
---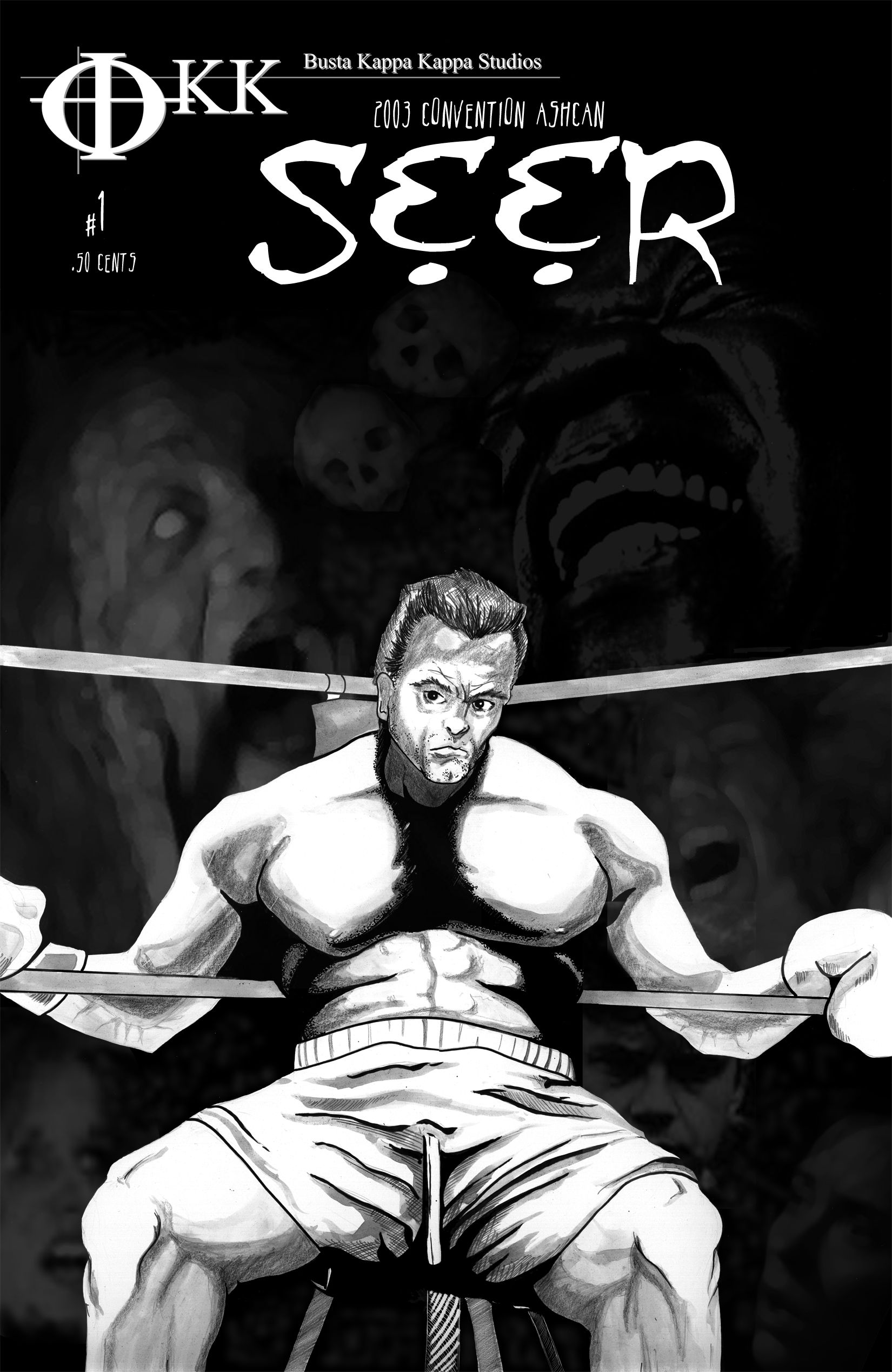 ---
---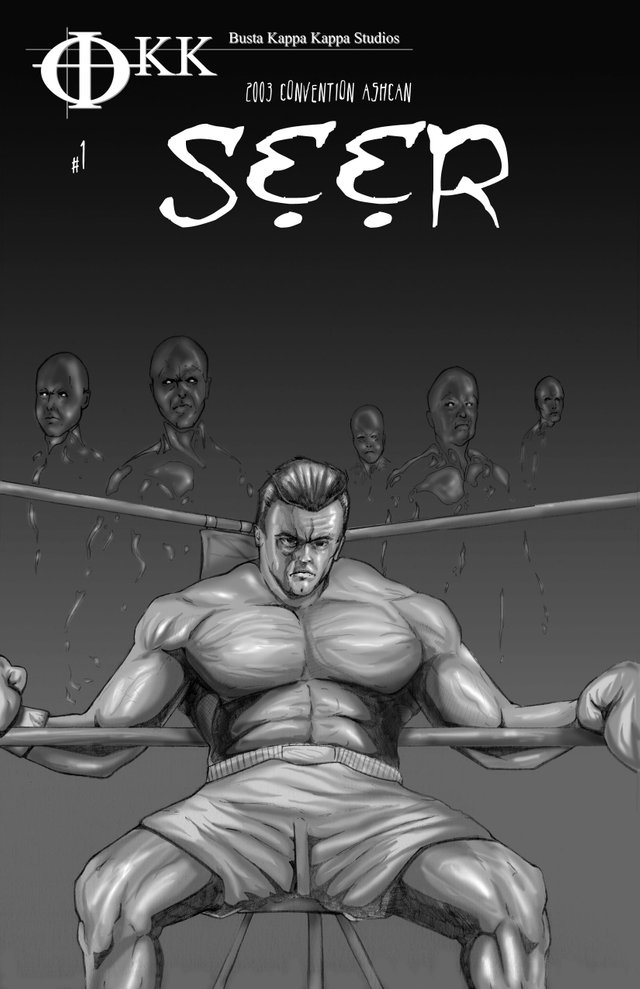 ---
While I was dredging up these ashcan files from my poorly organized hard drive, I also came across some promotional graphics I'd put together for the web that I had completely forgotten about. These utilized the artwork of Brad Green with me adding a bit of "flavor" text of the concept.
---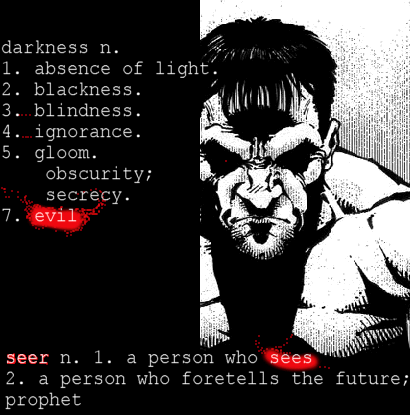 ---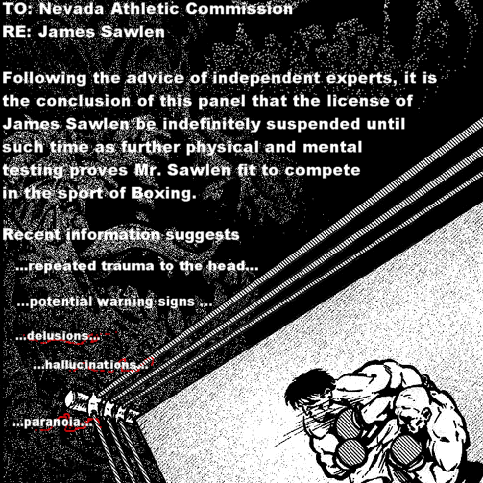 ---
Whew, these columns have been a trip down memory lane for me, and I hope they're a bit entertaining and inspirational to see the progess and development. That first ashcan cover makes me cringe compared to the second, and I'd probably find the second more cringeworthy if I redid it today! It's always a learning process. (Especially if you stay in school... Fail and fail again, fail your way to success and a lifetime of sleeping in study halls!)
See you soon for a couple last installments of Looking at Seer!
I'm not really serious about the failing in school thing... or am I?
-Bryan "the Imp" Imhoff
---
Support the growing comics community here on Steemit! by joining the @steem-comic-con!