Perhaps this should feel more like an ending or finish line, but in reality it is only the first faltering steps of a long journey ahead!
I've been pretty absent these past few weeks as I've spent almost every spare waking moment working on "I Thought It Would Be Zombies..." The Baltimore Comic-Con which I set my sights on at the beginning of the year is a mere 36 hours away and I am scrambling to get as much prepared as I can.
Last night the first batch of printed issues arrived on my doorstep.
---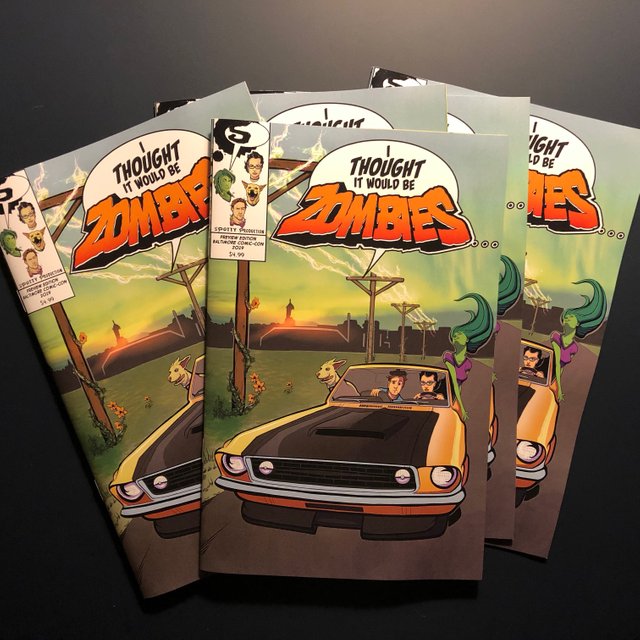 ---
I have some seriously bipolar feelings about it! On the one hand it's exciting and invigorating. I do recognize that it's the most ambitious and accomplished work I've produced and released into the world to date. However it's not up to the standards I set out to achieve and I'm continuing to work on this issue. Despite putting in hundreds of hours of effort over the past year, I seriously underestimated the remaining workload, leaving some areas very rough, rushed, and in my mind, underwhelming. While I begin on issue #2, I'll be editing and revising issue #1 to a higher level of polish while doing my best not to bog down in perfectionism.
I chose to "re-brand" this print run from a debut edition, to a preview edition. It's essentially a rough cut for early adopters and my few already hardcore fans! The Baltimore Comic Con 2019 Preview Edition is limited to 100 signed and numbered copies, some of which I already have earmarked for my early Fundition Campaign supporters.
---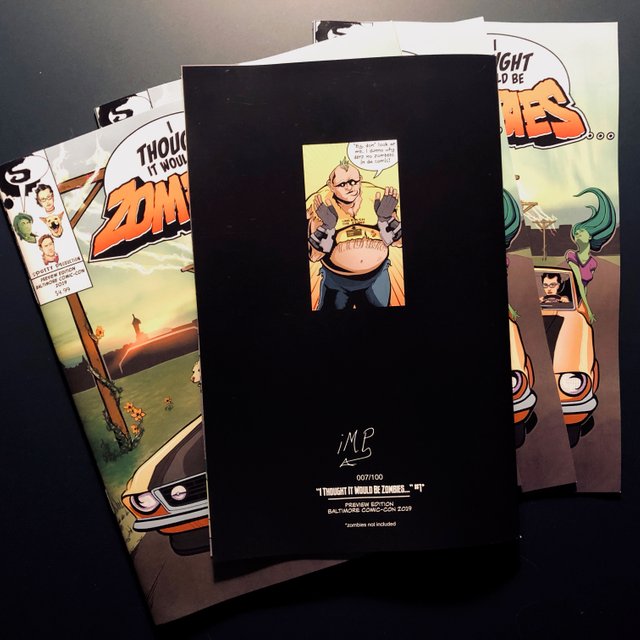 ---
Tomorrow night after work I'll be picking up freshly printed marketing materials, including 1000 postcards and a 7 foot banner stand for behind my table. I'm excited to see how they turned out. Of course, on both, Steem is my first listed social media.
---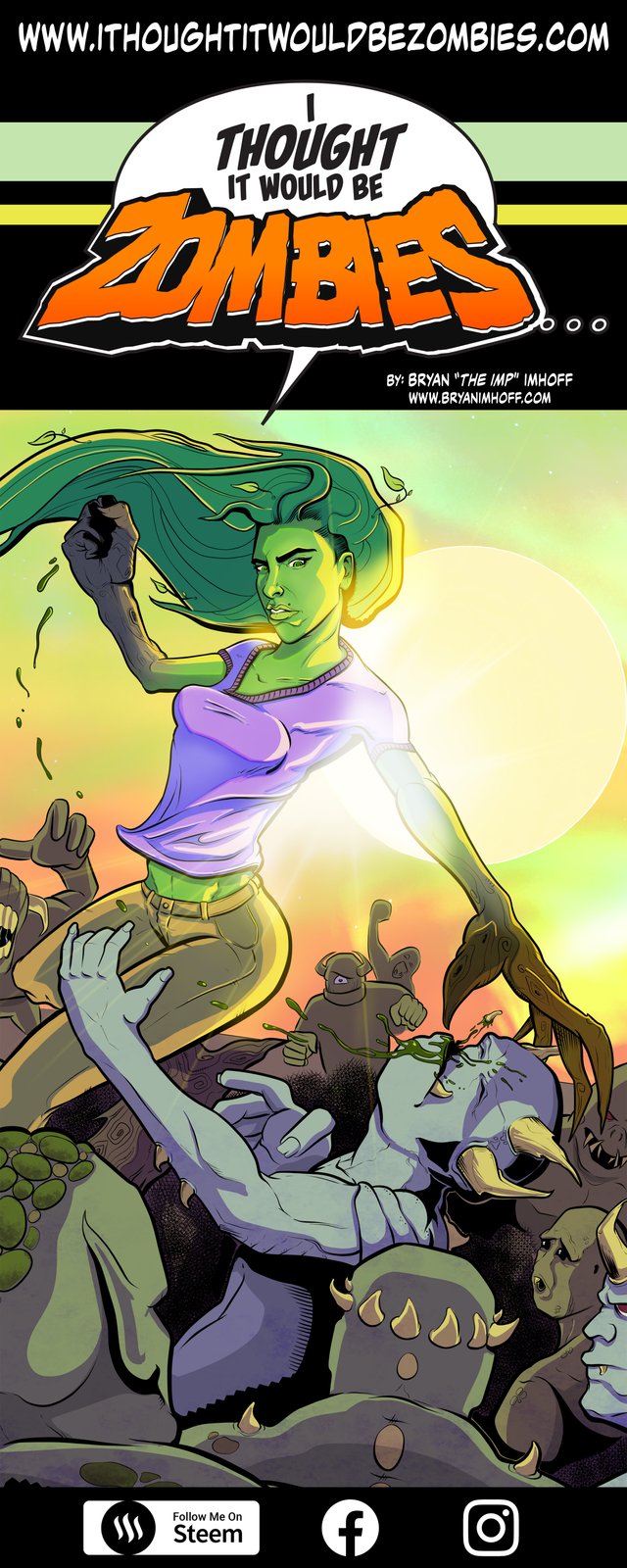 ---
I think Julie's gonna look good kicking some ass life sized!
---
While not the flawless and robust launch I'd imagined in my head many months ago, I'm really excited for the weekend to come. I already feel motivated to keep pressing forward and just do everything better. The days to come will be a great influx of motivation, feedback, and learning.
I'll do my best to at least make some short postings, share photos via Appics, etc. during the course of the convention; and look forward to sharing some fuller write ups of my recent experiences and work in progress beginning next week when I settle back into some semblance of normalcy.
A huge thanks to everyone who has been such staunch supporters of "I Thought It Would Be Zombies..." when I first started sharing some character designs on Steem years ago. I honestly don't think I would have done it without you.
-Bryan "the Imp" Imhoff
---
This is an official Fundition campaign update post to help fund the publication of the independent comic "I Thought It Would Be Zombies..." meaning your votes alone can help you earn rewards like a free copy of the comic and more! For more information check out https://fundition.io/ and the prior update articles for "I Thought It Would Be Zombies..."!
---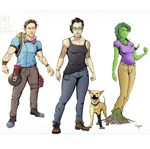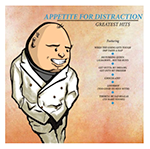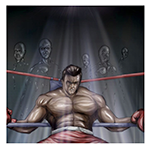 ---
@bryan-imhoff | @spottyproduction | @exploreunlimited
@steem-comic-con | @creatingcomics