Ever since I was a kid, I always liked archers. When I would play Gauntlet, I'd rock the archer. I dug the hell out of Robin Hood. I mean all...Prince of Thieves, Men in Tights, Disney Animated. I just always thought they looked pretty cool.
So naturally because I enjoyed the look and idea of it so much...I was pitiful at it. Fuck, was I an embarrassment! I remember having to do it in school and sucking a big fat one. One time at my ex father in laws house we were messing around and they all laughed at how shitty I was. I don't blame them one bit though. I deserved to be ridiculed for lots of things...my shit archery skills being one of them.
Therefore I have to live vicariously through fictional archer characters such as Hawkeye or Green Arrow. They don't laugh at me either...
So I'll repay their make believe kindness by giving Green Arrow some attention and love tonight for all of 6 people to see on the Steem blockchain!!! Behold...the Green Arrow Premium Format Statue from Sideshow Collectibles!!!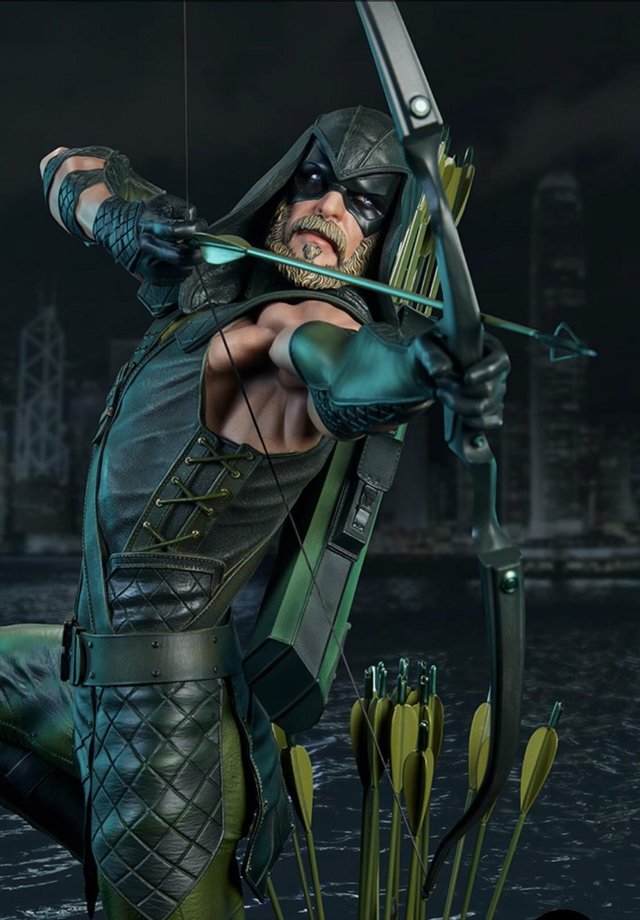 We just unpacked and set this piece up and I love it!!! Let's jump right in!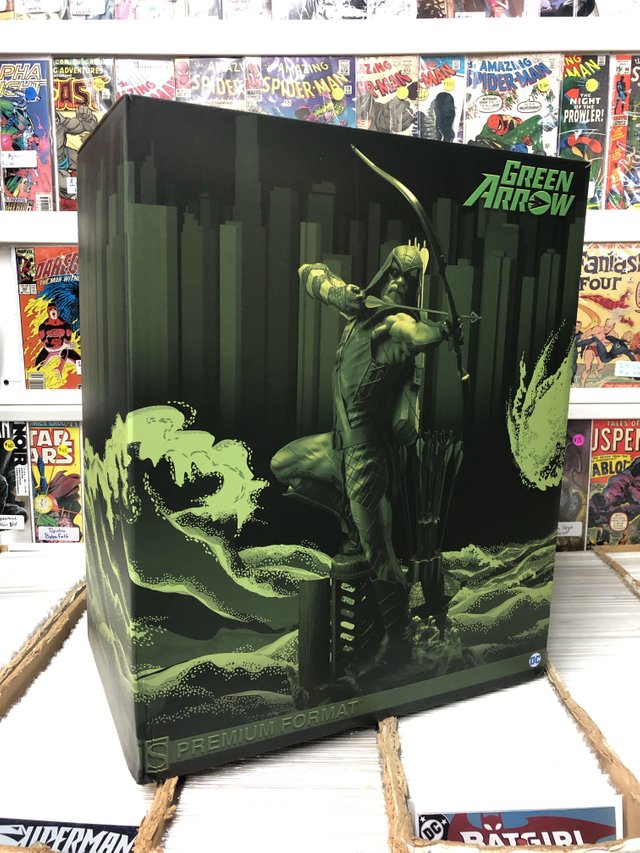 The box is nice and as always with Sideshow, it's a total crapshoot as to if the box will just be lame or if it'll showcase the piece that lies inside. Luckily the box is nice and shows off this hunk of resin deliciousness. Let's open this bitch up!!!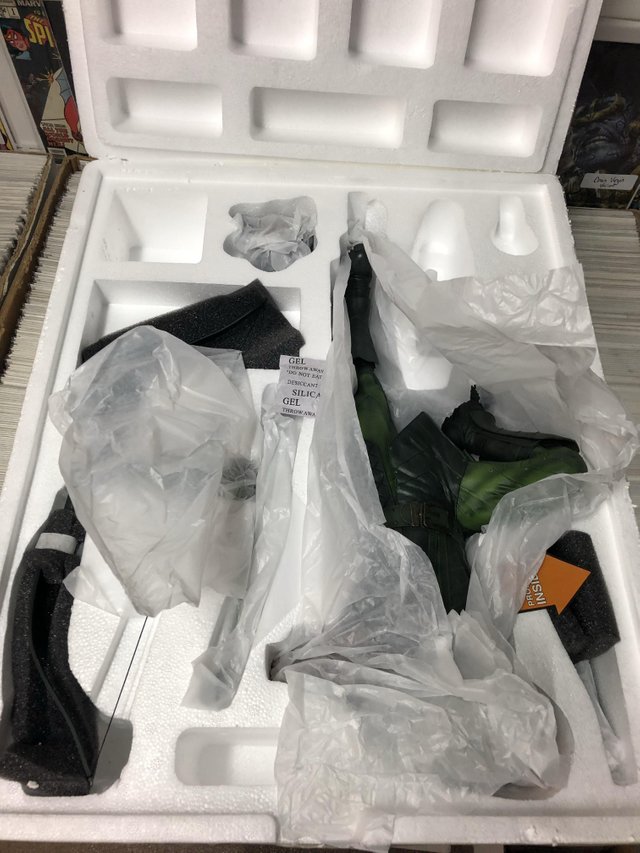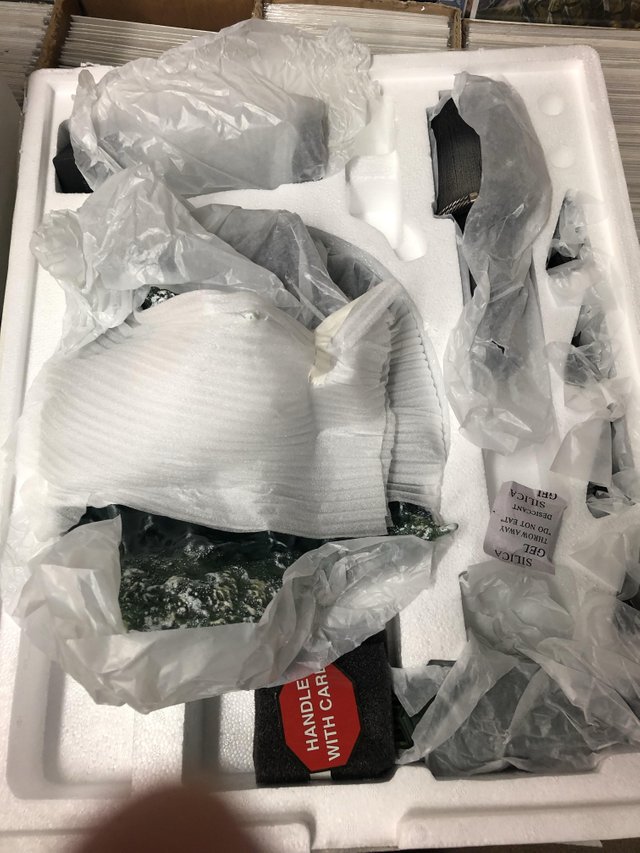 Here we see lots of little pieces. There are actually 2 compartments to house all of the random shit with most of them being in the base.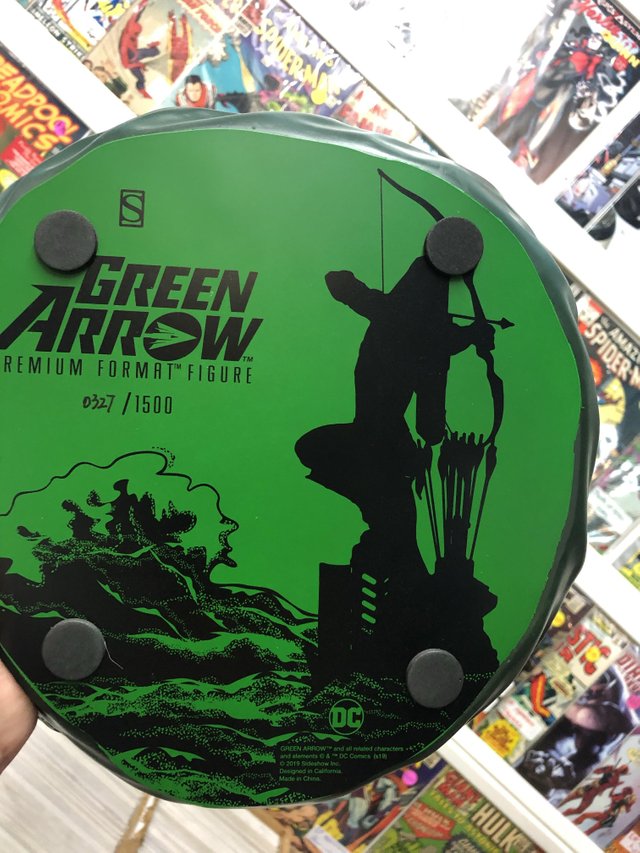 Speaking of the base, I got #327 of #1500. Also, I really dig the base. I always think having a kickass base can raise a piece to greatness or lower it to mediocrity. This one excels with all its attention to detail. Let me show ya but please bear with me as the base will take a few moments to set up.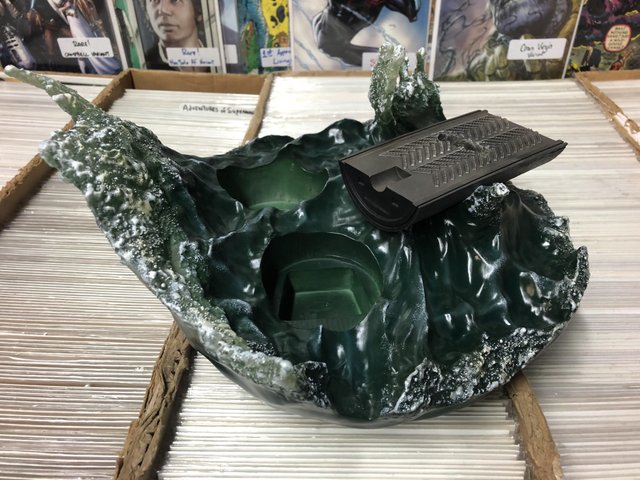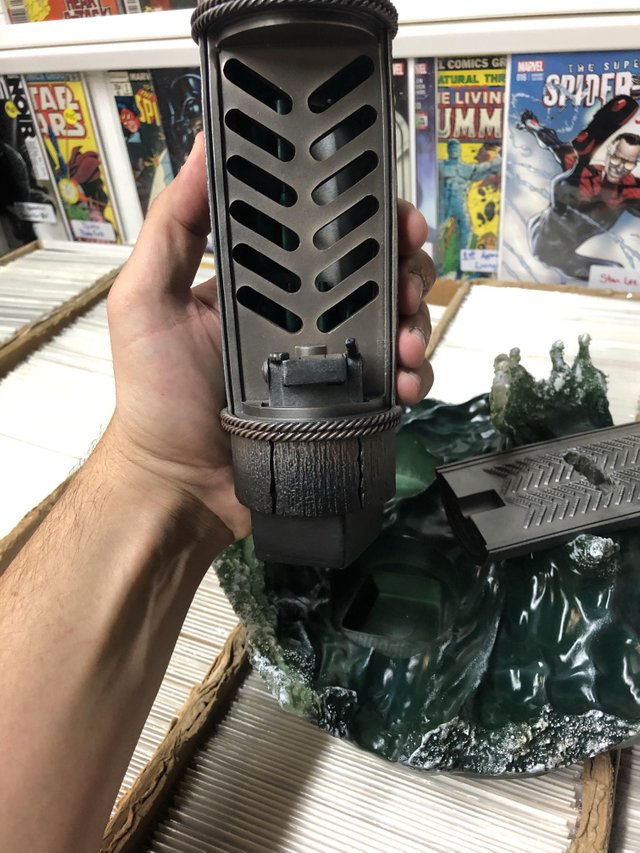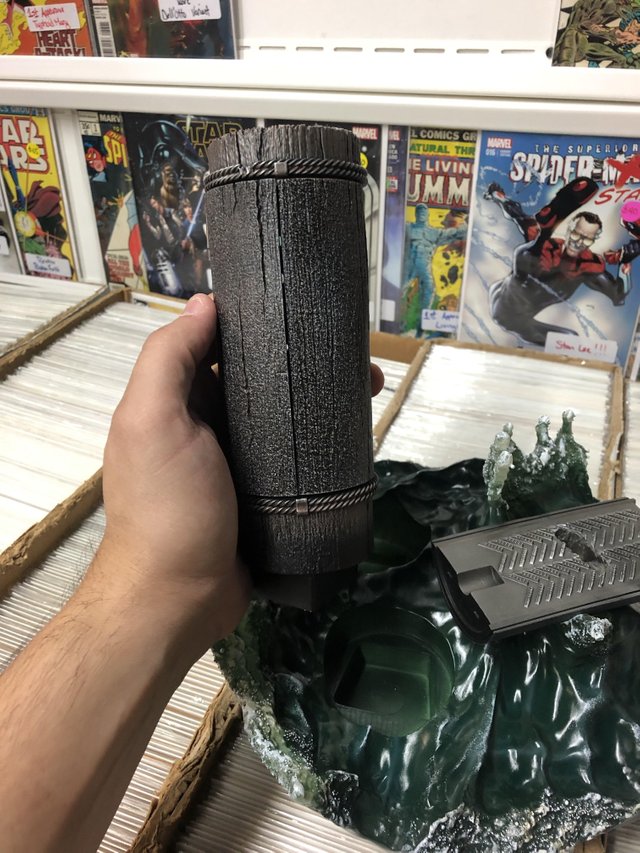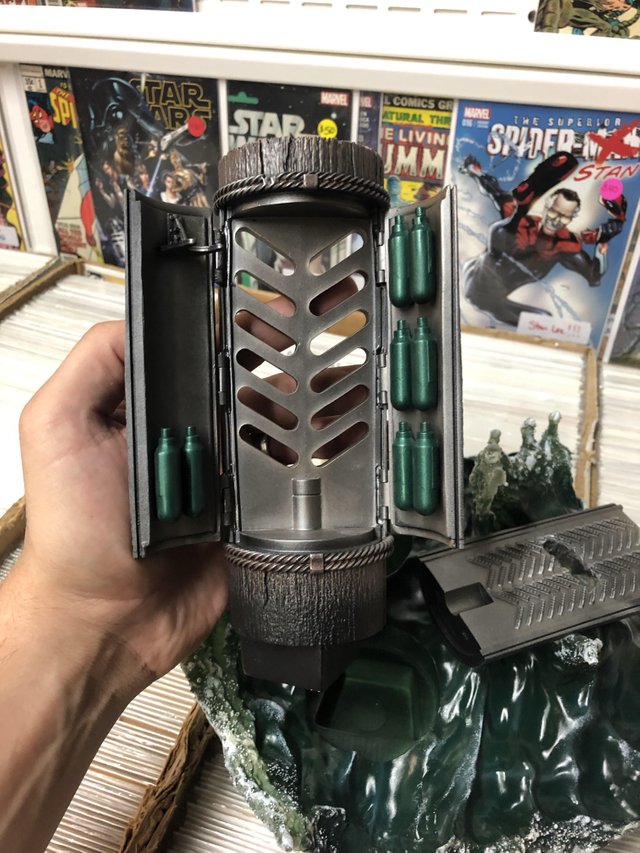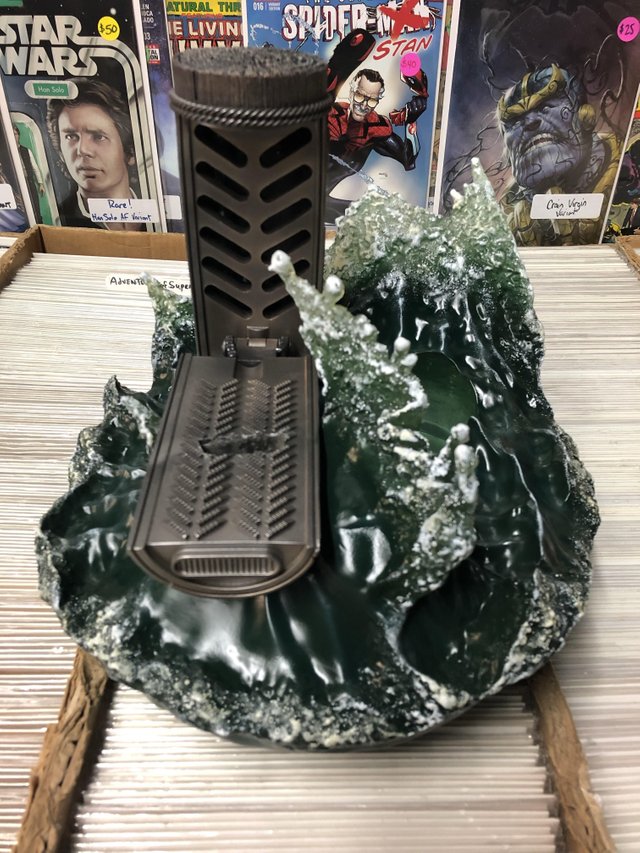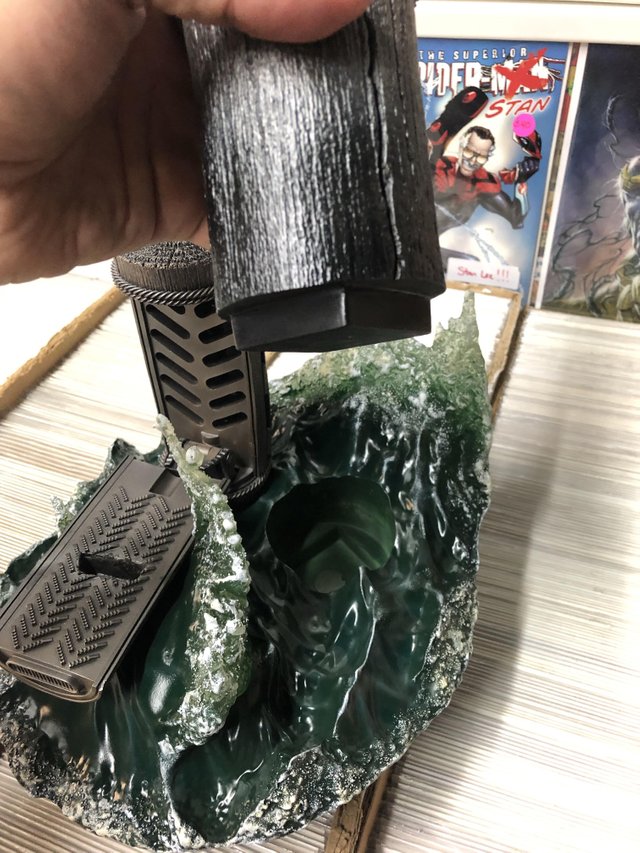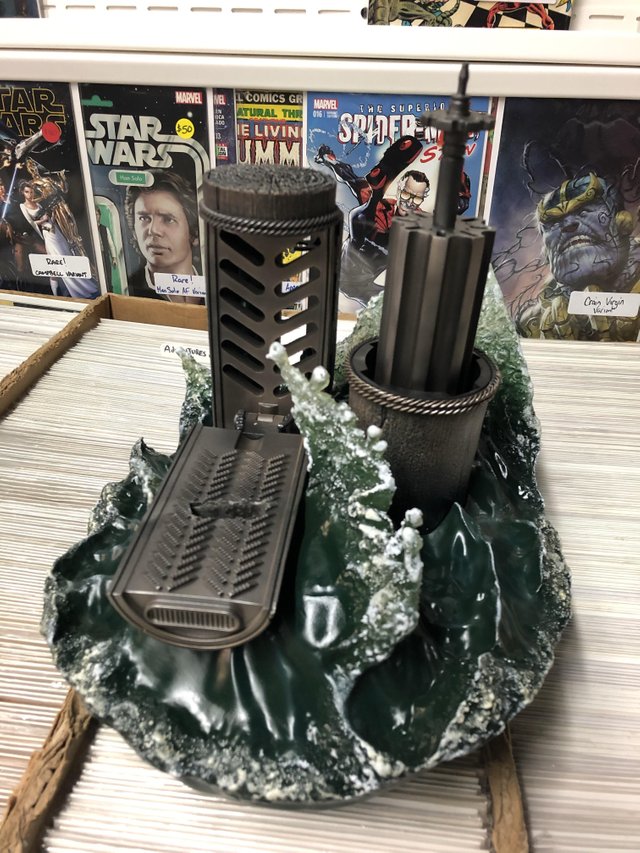 Okey dokey...now time to add that badass mofo. He has pegs in his feet that fit into the base snuggly.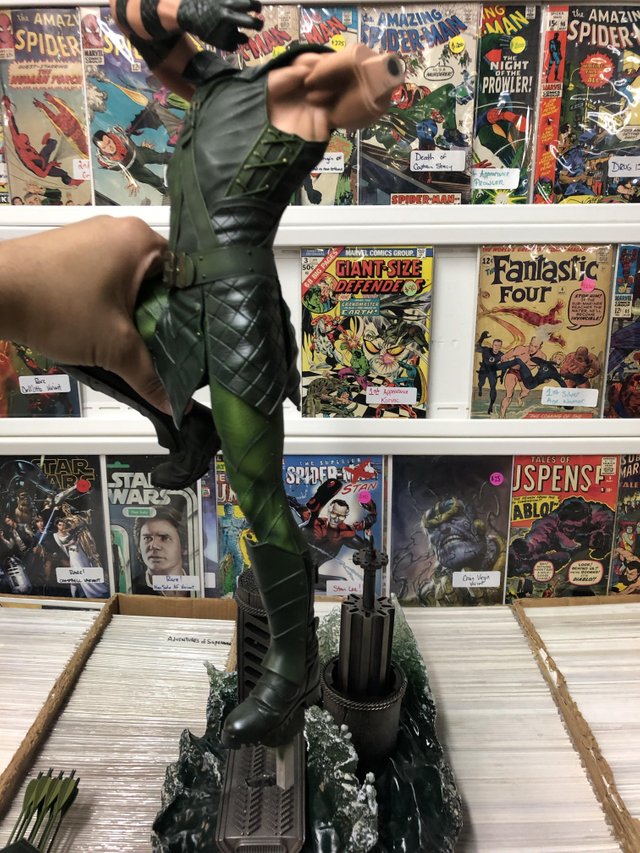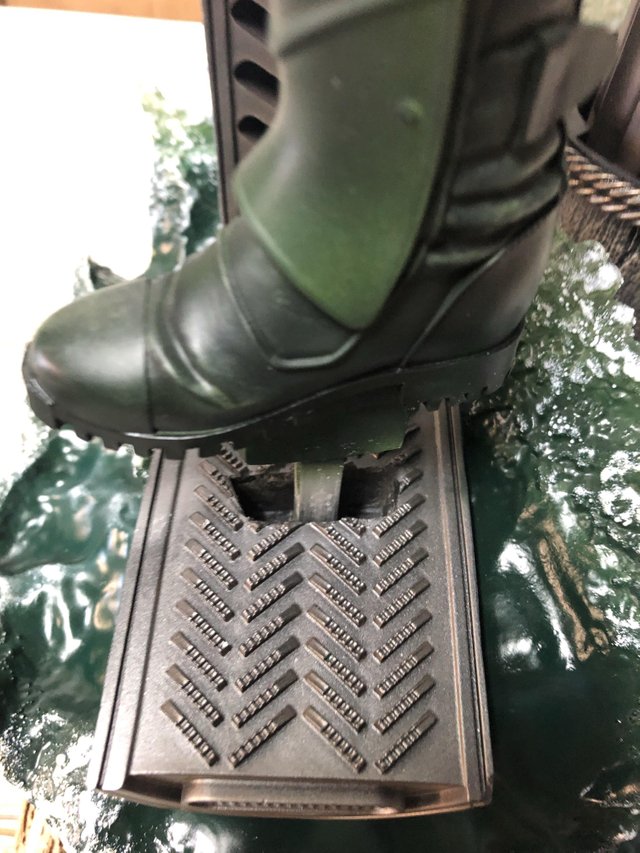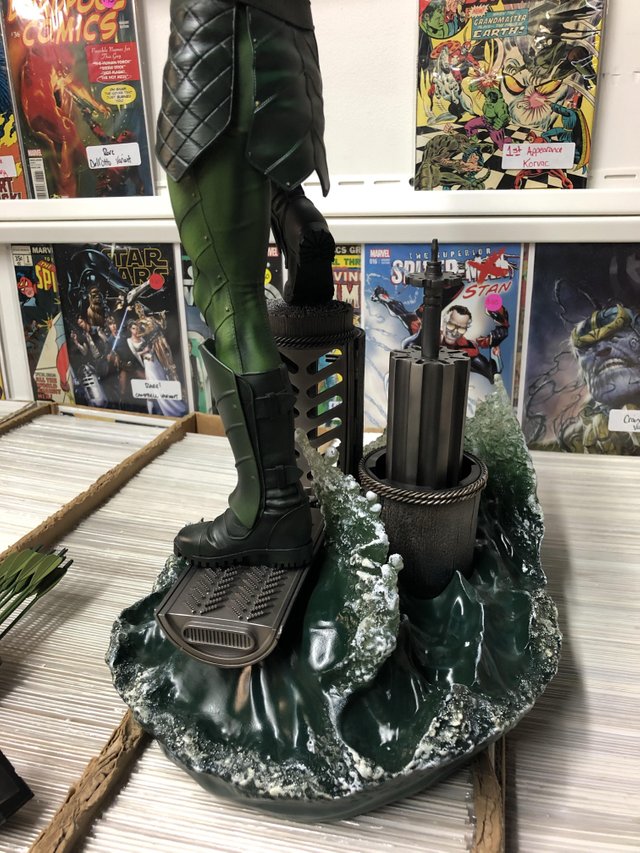 Stop!! Quiver Time!!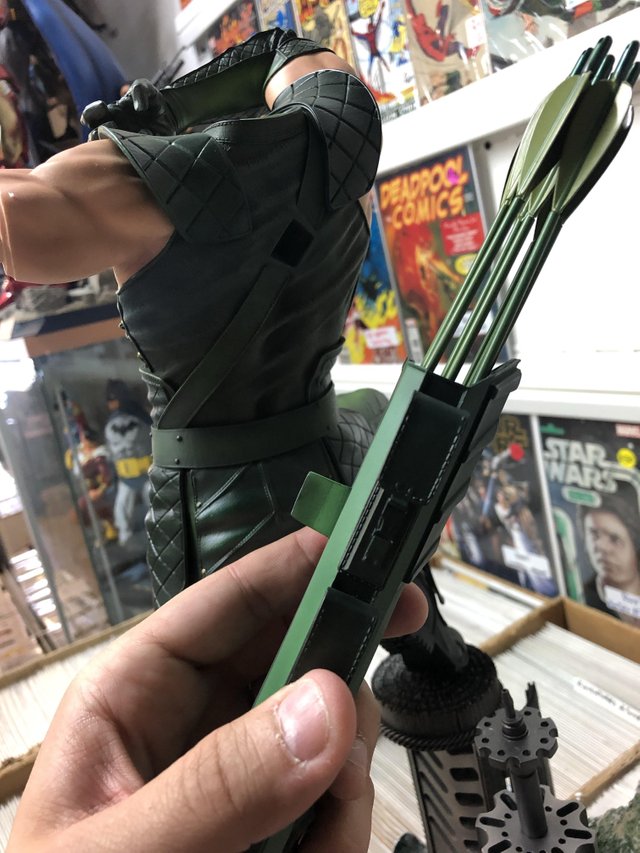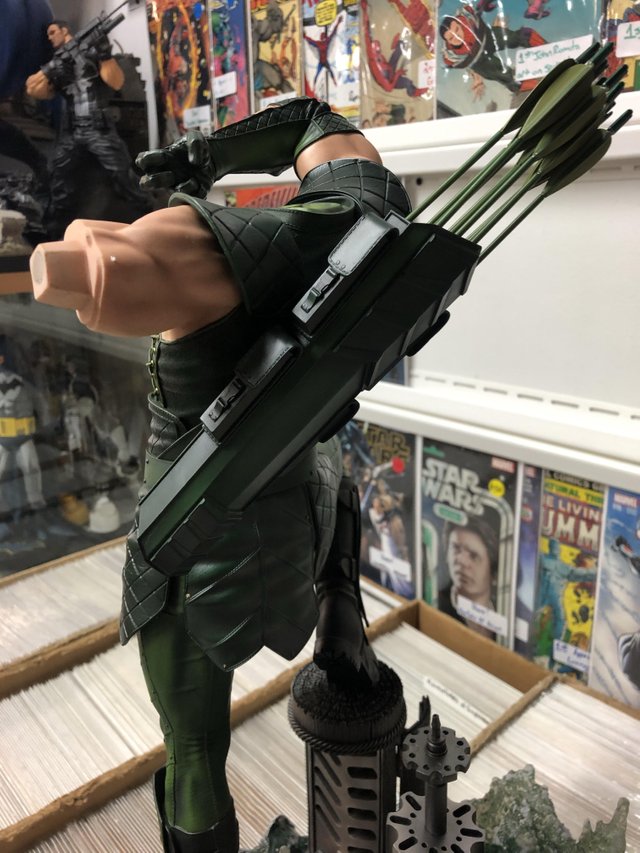 Let's give Arrow some head...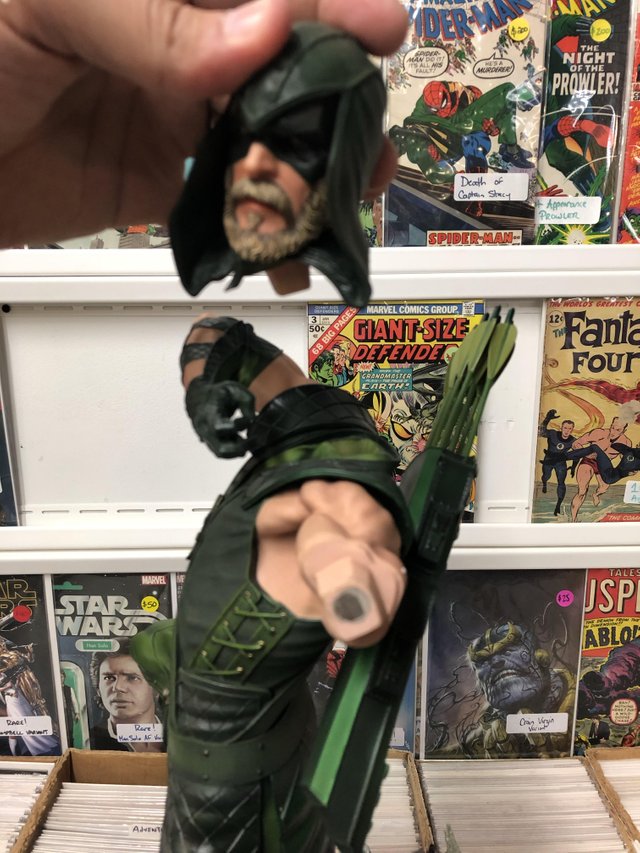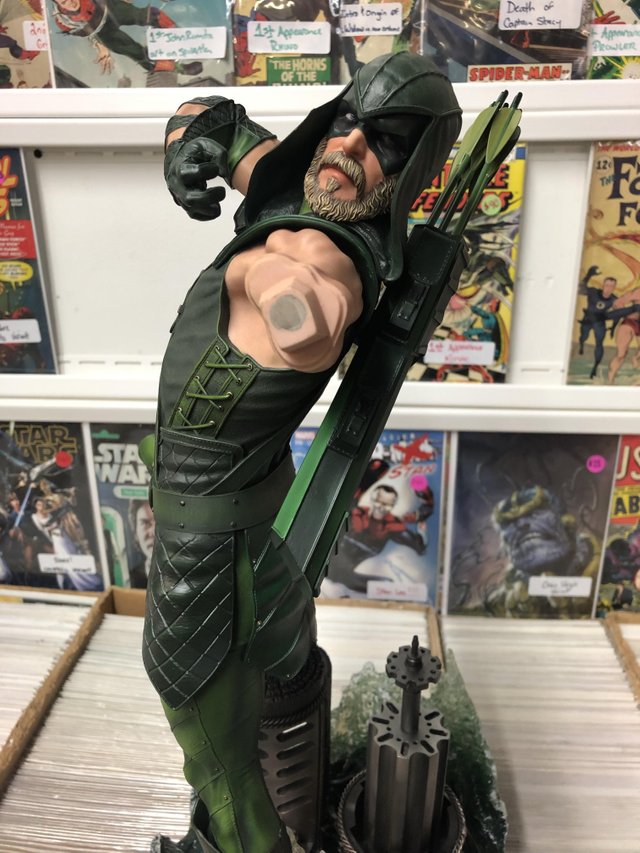 Ugh...I forgot to put the stupid arrows in one by one on the base.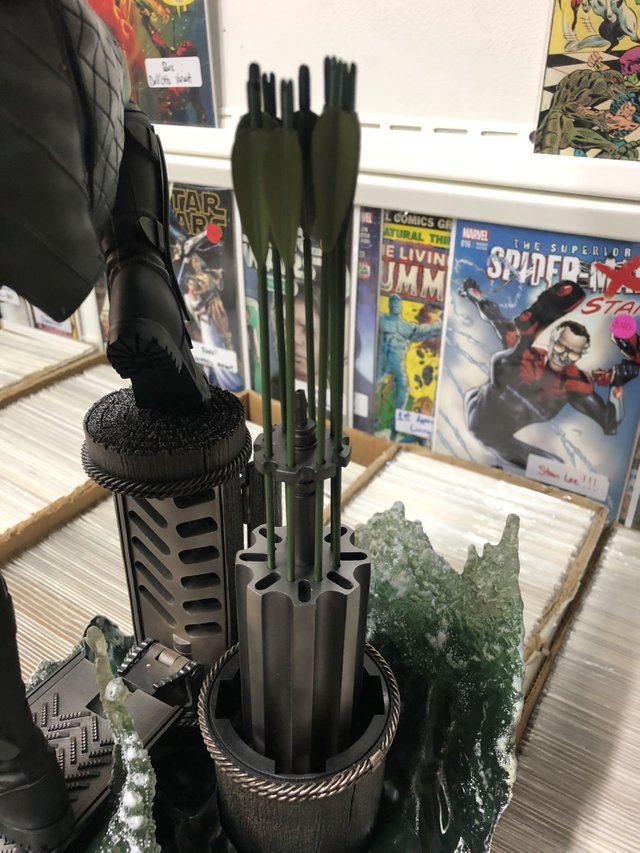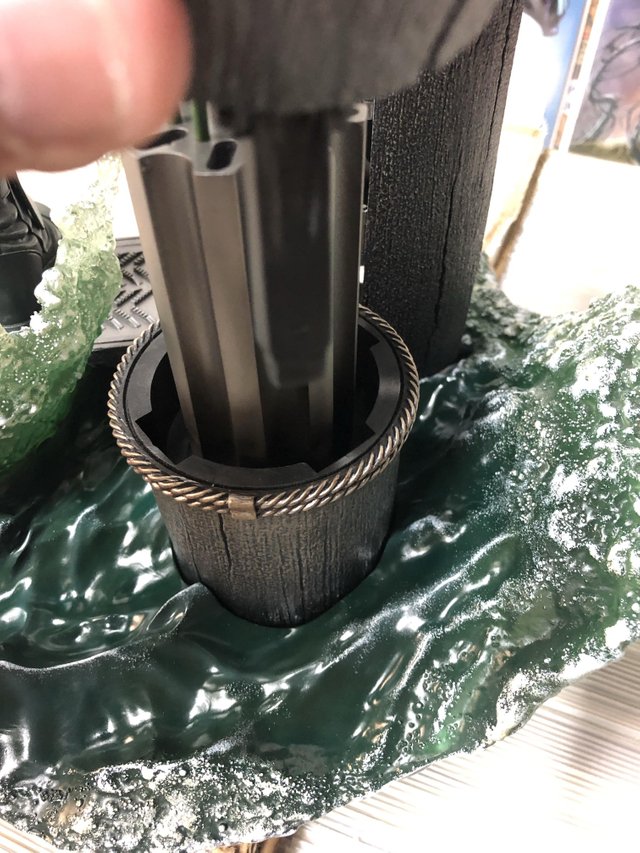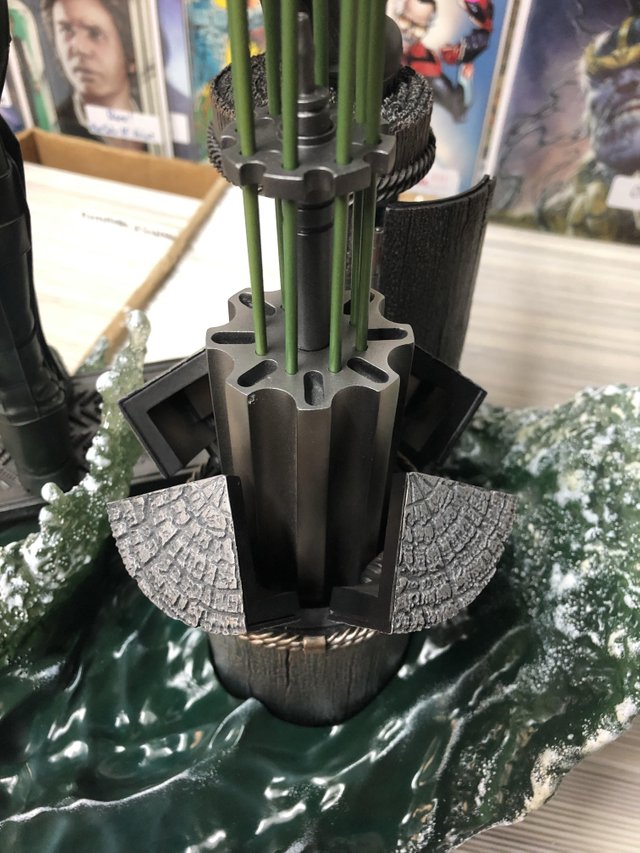 Now let's give him some hands, and of course...his bow. Then he should be ready for some sexy glamour shots.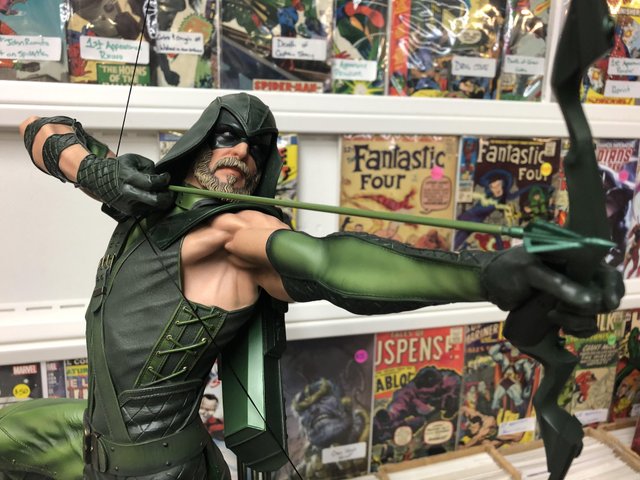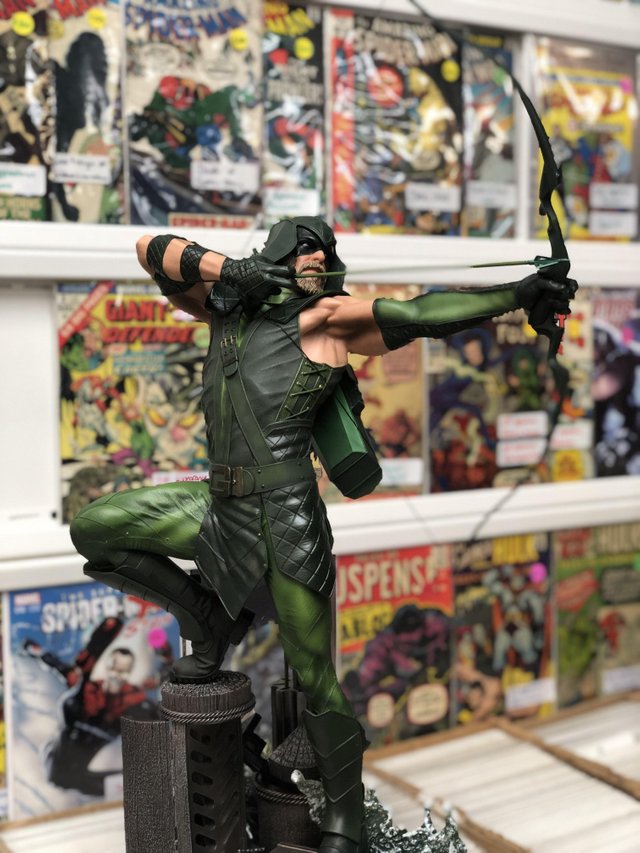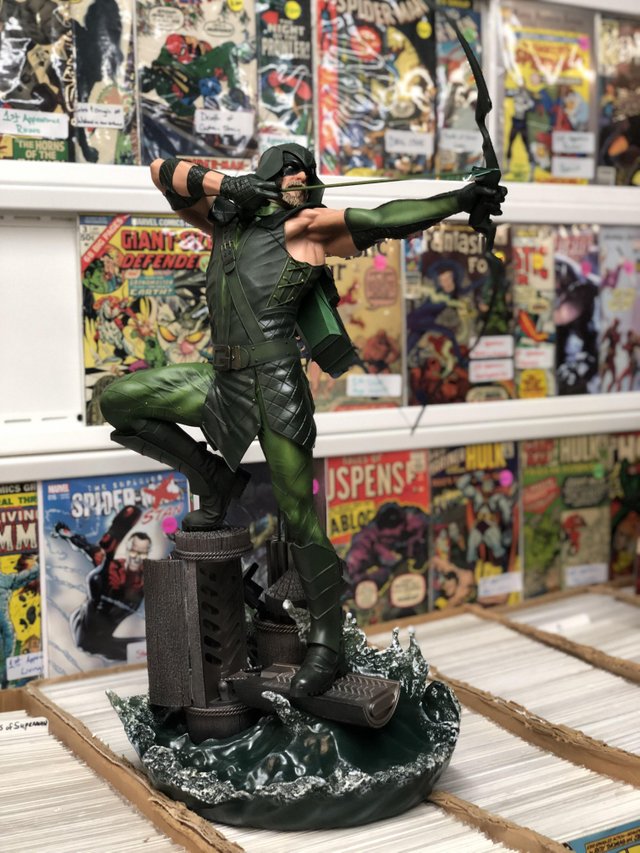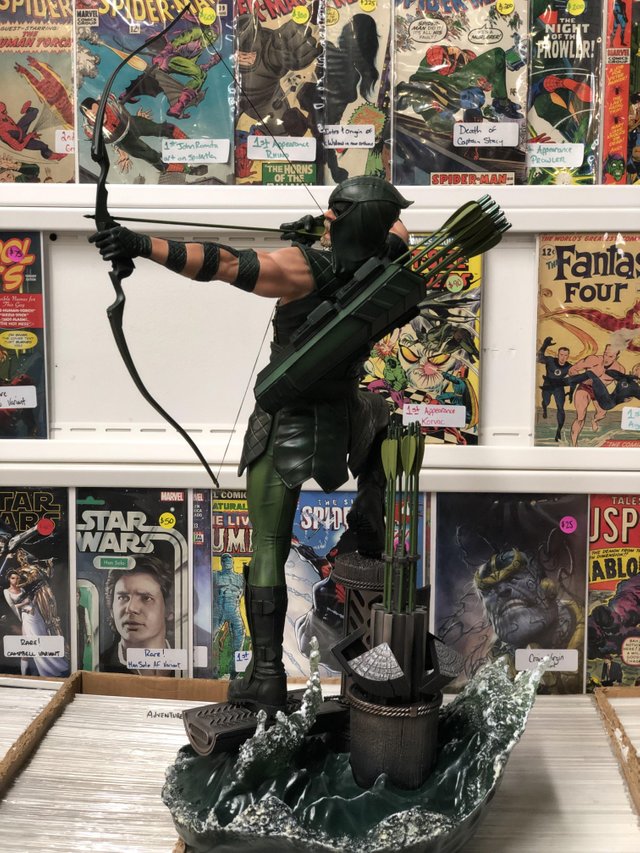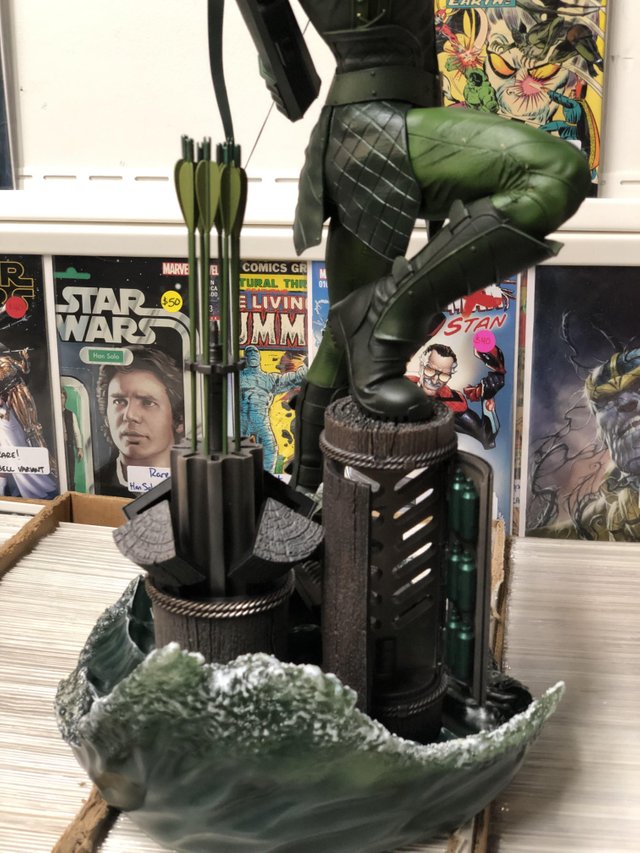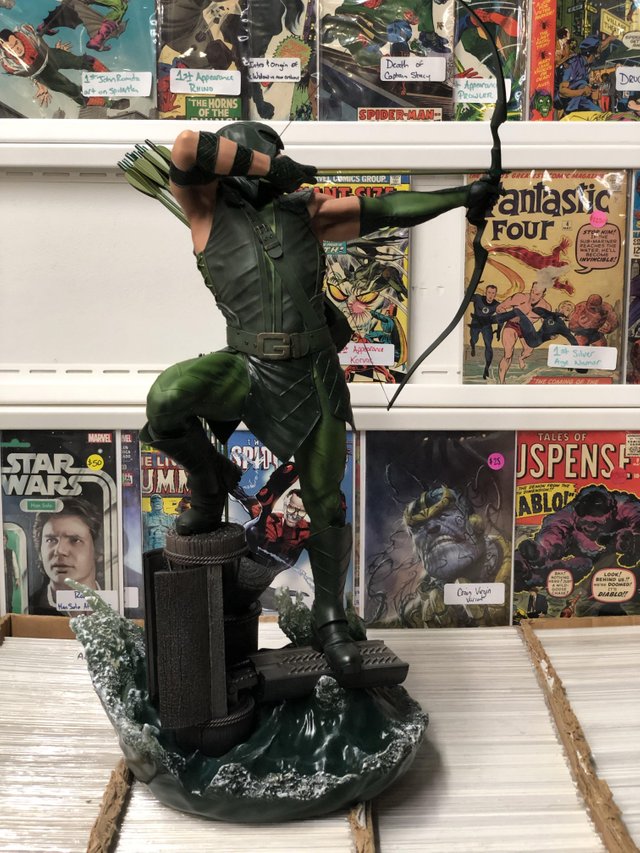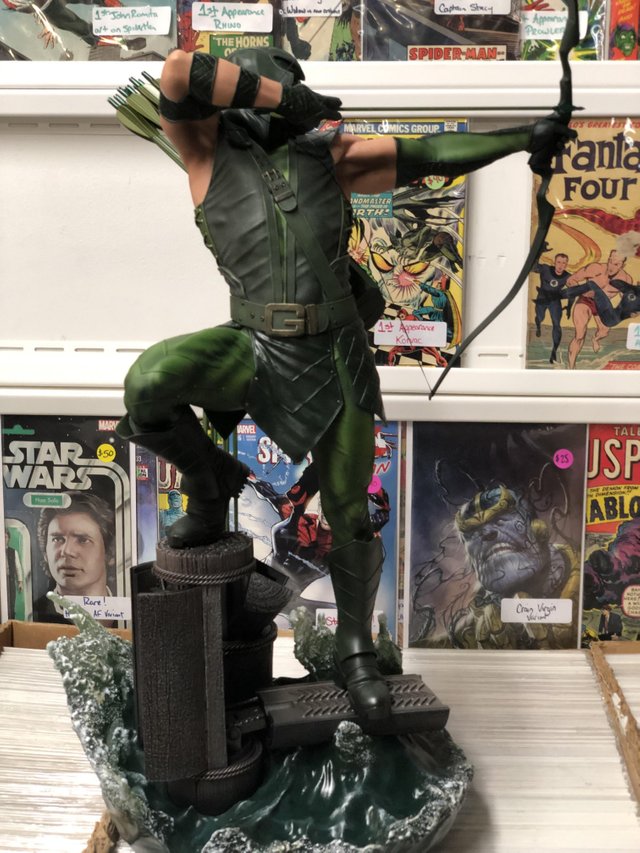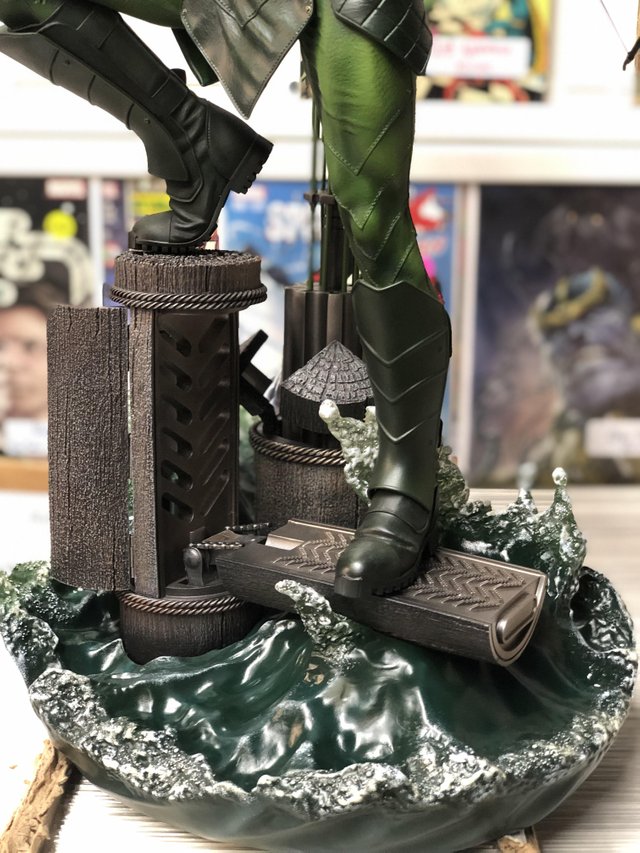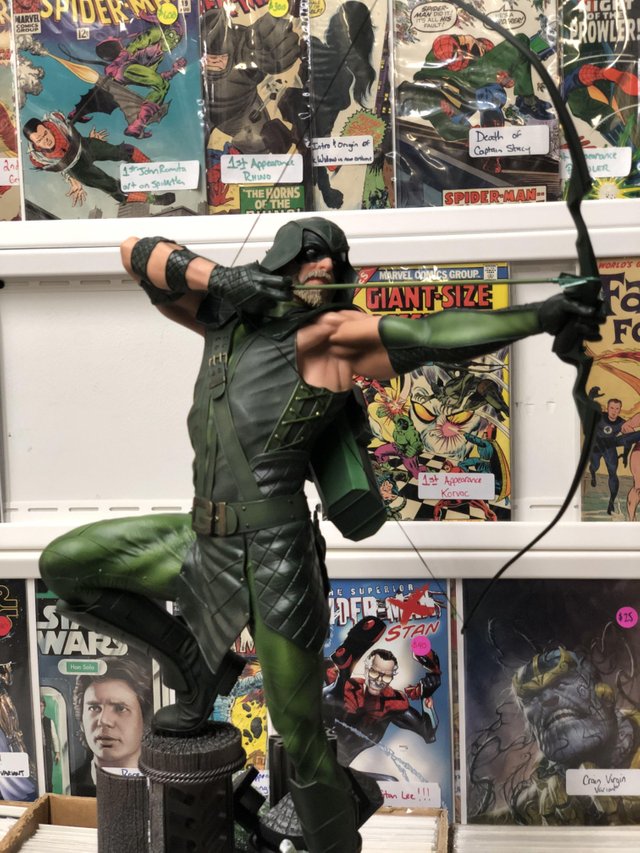 All in all, it's a really pretty piece. The base pops as there's a lot going on. So much to look at and enjoy. Secret compartments, arrows, canisters, water...it's definitely a fun one.
This piece stands over 2 feet tall and over a foot wide while it weighs around 30 pounds. It's a biggie folks!! It can be bought directly from Sideshow or through one of its authorized retailers...like me! It retails for $580 clams which sadly seems like a bargain as of late.i highly recommend this for any Green Arrow fans or any embarrassingly awful archers!!!