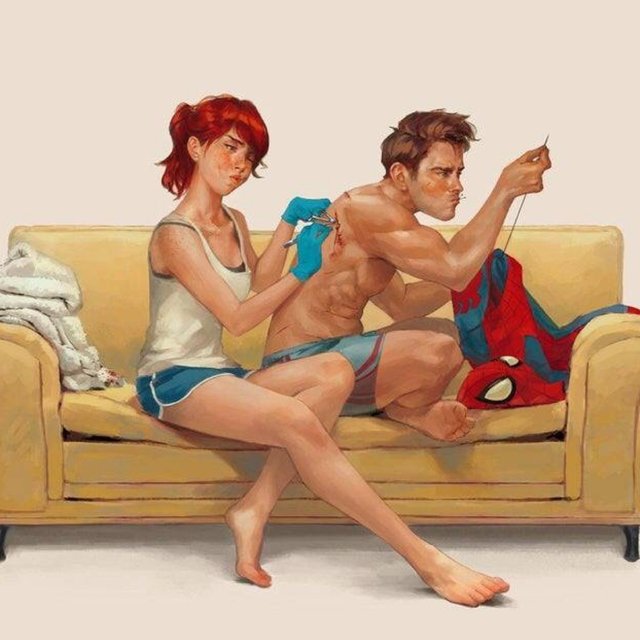 ---
One of my favorite things about the nerdy industry I'm involved in, is seeing the amazing talent that is just waiting to be discovered. One such individual is an artist based out of the Philippines named Miguel Mercado.
I have never heard of this individual as of a few days ago but stumbled upon this beautiful image of Mary Jane patching up Peter Parker as he patches up his Spidey suit. I instantly fell in love just as MJ & Peter have.
This image sums up a lot for me...love, marriage, support, bravery, sacrifice, commitment...let alone the nerdy Norman Rockwell vibe I get from this. Am I alone in that?!? I love the facial expressions on the pair as well.
Man, I'd love to have this as a variant cover for my shop. Make the trade dressing look like the old Saturday Evening Post style. I think that would be real sharp. So much so that I reached out to him to ask a few questions. No reply yet but I'll keep ya updated if it goes anywhere.
Check out more of his art below if ya like this piece!!!
https://www.artstation.com/merkymerx
---