Well, I decided to begin collecting variant covers of key issues from other countries.
They are cheaper than the originals, just in case you didn't knew!
Case in point, Amazing Spider-Man # 122, which features the Death ( first one, don't ask!) of Norman Osborn, The Green Goblin!
This is the cover of this milestone issue!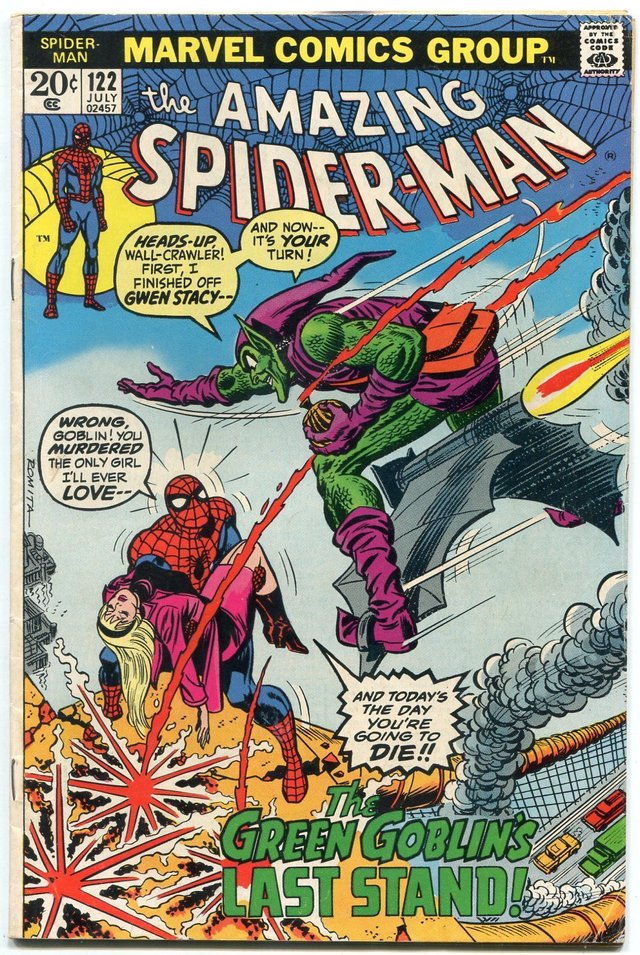 Annnd, I already received these two German and Finnish editions!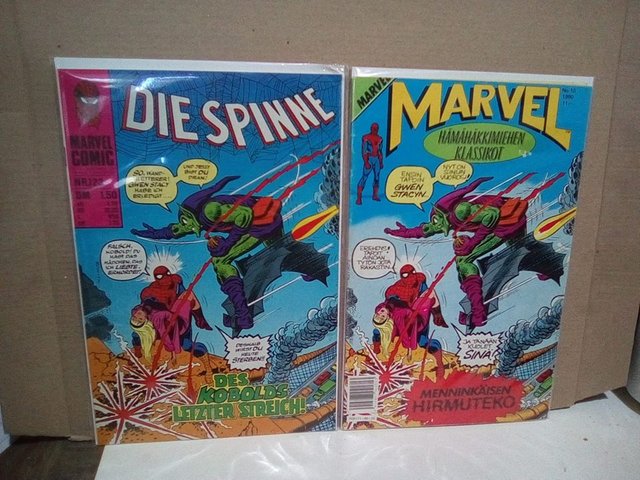 These foreign editions aren't easy to come by, and neither are cheap!
Just take a look at all the foreign editions a friend from Canada already has!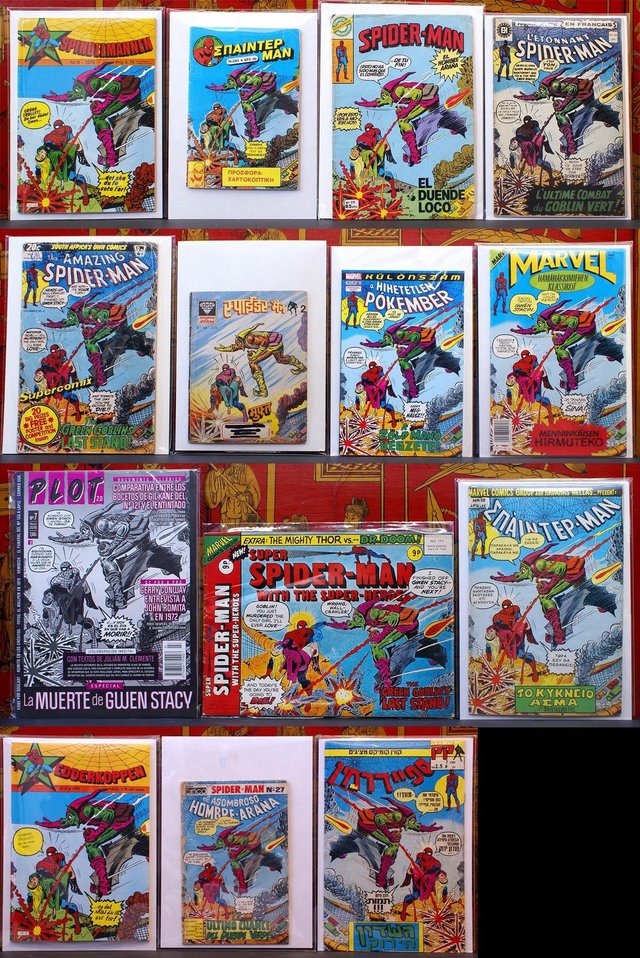 As you can attest, there is still a long way to go for me!
What do you think?
Thanks for reading my posts, enjoy, and comment if you have any questions!
                    Cheers