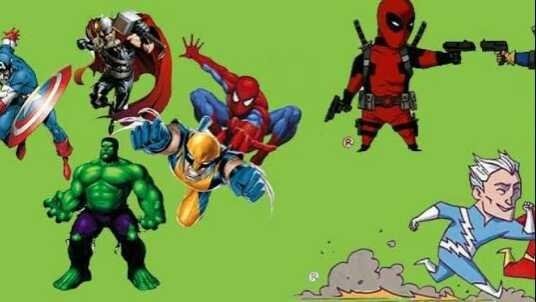 The superhero comic giant in the world has been dominated by Marvel and DC Comics. No wonder, because they both have cool superhero ranks. Who doesn't know Iron Man, Hawk Eye, Hulk, and Deadpool? And who doesn't know Superman, Batman, or The Flash from DC Comics?
But do you know that Marvel and DC have some of the same superhero characters? Same not in the sense of the character as a whole, but in terms of ability and similarity in appearance.
Marvel VS DC Comics, Who Imitates Who?
Do not want to be left behind by Marvel who presents Deadpool's heroic action, DC Comics also presents the action of his superhero character in Batman V Superman: Dawn of Justice. Not long after, Marvel presents a tense action between the Iron Man camp against the Captain America camp in Captain America: Civil War. The two comic giants seemed to compete with each other to attract public attention through the action of his character.
But talking about superhero characters, actually DC Comics or Marvel first created it? Let's see.
Deadpool VS Deathstroke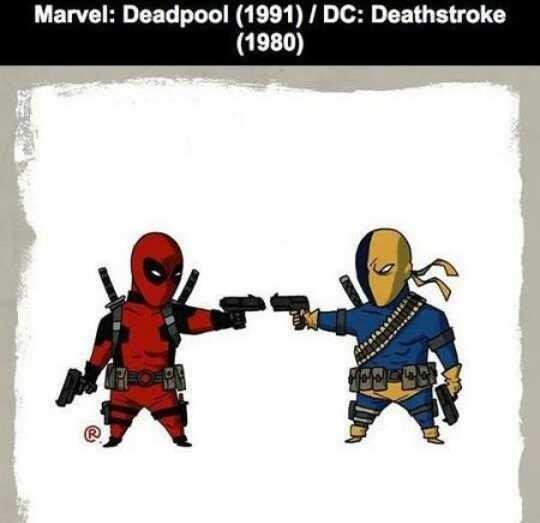 Equally using a mask, both Deadpool and Deathstroke use handguns and swords to balance attack long and near. If Deadpool hides his crushed face, Deathstroke uses a mask to cover his eyes that are shot next.
Captain America VS Commander Steel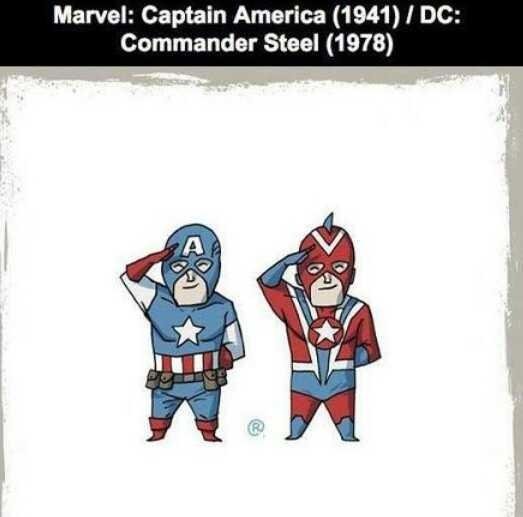 Both are soldiers who fought in World War II, Captain America and Steel Commander was created by Gerry Conway.
great comic funny.