Comedy Open Mic Espanol - Ronda 10
Bienvenido you! Welcome todos! Wipe that tear ... Comedy Open Mic Spanish is here. We're turning a corner and expanding our horizon. We are going full steem ahead into the world of Mariachi bands and bull-fights . So, if you failed Spanish Class, feel free to skip to the bottom to see translated contest details.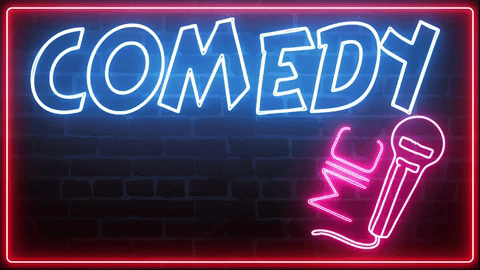 ¡Bienvenido tú! ¡Bienvenidos todos! Limpia esa lágrima... Comedy Open Mic Español está aquí ¡esta es la décima ronda! Estamos volteando la esquina y expandiendo nuestro horizonte. Nos adentraremos en el mundo de las bandas de mariachis y las corridas de toros. Entonces, si fallaste en la clase de español, siéntete libre de saltar al final para ver los detalles del concurso traducido.
¡Otra semana de risas! ¡Logramos llegar a la décima ronda! [Mira hacia arriba] ¡Oh! lástima que hay un techo, habrías visto nuestros fuegos artificiales. Esta tercera ronda es gracias a ustedes, que durante estas dos semanas estuvieron apoyándonos con sus entradas. De modo que, si eres gracioso pero tu idioma no es el inglés y llevas una relación amor-odio con el traductor de google… Acá tienes un micrófono abierto para que expreses tus locuras reprimidas ¡en tu Lengua Nativa!
Si, si, lo sabemos, todo esto es genial, pero limpien esas lágrimas, el deber llama y hay que leer bien las reglas del concurso.
Reglas para jueces:
El concurso continuará ejecutándose mientras sea sostenible.
@comedyopenmic anunciará el inicio y el final de cada ronda.
Reglas para los Concursantes:
• Una de las etiquetas debe ser "comedyopenmicespanol".
• Incluya "Comedy Open Mic Espanol Ronda # [coloque el número de la ronda aquí]" en el título.
• Debes nominar a dos (2) personas en tu publicación.
• Puedes participar con dos (2) entradas.
• Solo se permite material original.
• La entrada solo se permite a través de una nueva publicación (los comentarios no serán aceptados como participaciones del concurso).
• Votos ascendentes de Bot no están permitidos (si usa bots para votar su propia publicación, no será considerado para premio).
• Las inscripciones antes del inicio oficial /después de las publicaciones oficiales no se tendrán en cuenta.
• Pase y vote entre 1 y 5 concursantes para mostrar su aliento (incluso se apreciará el 1%).
• Las entradas deben estar en español, pero si deseas aumentar el número de espectadores, siéntete en la libertad de incluir la traducción en inglés.
• Se requerirá paciencia ya que todo el proceso es manual.
PREMIOS
55 SBD Serán dados cada Semana:
| # | Otorgar Titulo | Cantidad |
| --- | --- | --- |
| 1 | Bufón Ganador | 25 SBD |
| 2 | Los 5 Mejores | 4 SBD c/u |
| 3 | Cinco (5) Ganadores de la Puerta de la Suerte | 2 SBD c/u |
Los pagos saldrán 24 horas después del anuncio de la siguiente ronda.
Si llegado este punto, aún no tienes ni la más remota idea de con qué vas a participar, te lo vamos a explicar como a un niño de 5 años: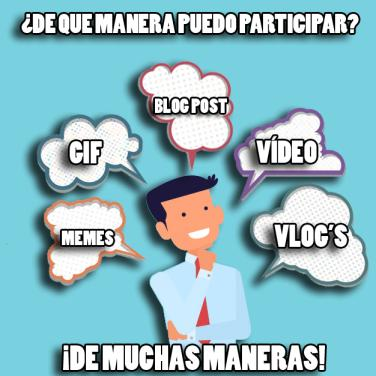 Preguntas Frecuentes:
¿Puedo hacer una publicación con el chiste que me contó mi abuelita?
-Sí, puedes hacerlo, pero no será votado por @comedyopenmic ni será considerado para la premiación. COM español solo apoyará las publicaciones de comedia original.
¡Pero si es que el chiste de mi abuelita es súper gracioso!
-Seguro que sí, por eso puedes publicarlo dándole el debido crédito pero esta es una competencia para determinar quién crea el contenido más gracioso de la semana. Hasta ahora hemos encontrado muchos talentos y sabemos que tú también puedes ser uno de ellos.
JUECES DE LA RONDA 9
@kkkkkl
@disguarpe
@kaizag
@yonilkar
@reinaldoverdu
@bitfiend
Si se cruzan con cualquiera de estos muchachos, por favor, denles su agradecimiento y apoyo con un voto. Es gracias a su contribución que este concurso puede seguir funcionando.
Patrocinadores
Donaciones
@idikuci - 208SBD , @dj123 - 132SBD + 8 Steem, @carlgnash 120SBD, @punchline - 80 Steem + 10SBD, @take5 - 65 SBD, @ausbitbank - 100 Steem, @nonameslefttouse - 55SBD, @dandesign86 and @redlipstick - 32SBD, @ilt-yodith - 16.891SBD + 10.899 Steem, @amirtheawesome1 / @yesaye - 20SBD, @thedailylaugh - 10SBD, @amirtheawesome1 - 10SBD, @meesterboom - 10SBD, @buttcoins - 10SBD, @groovatti - 10Steem, @linnyplant - 6SBD, @dreemit - 5SBD, @thevillan - 5SBD, @sisygoboom - 5SBD, @mourningnoodles - 4Steem, @belemo - 6SBD, @steemmatt - 3SBD, @holybranches - 8SBD, @pangoli - 7SBD, @jedi-won - 5SBD, @profanereviews - 9SBD, @bitfiend - 2SBD, @diebitch - 2SBD, @lunasilver 0.007 Steem, @acolucky - 3Steem + 1SBD, @cemke - 2SBD, @scan0017 - 2SBD, @imjustsaying - 2SBD + 2Steem, @mourningnoodles - 2SBD, @armiaaceh - 1.5SBD, @puncakbukit - 0.1SBD, @mahendranikum - 0.021SBD,
Delegaciones
Debido a nuevas delegaciones tenemos más de 42.000 SP delegados a @comedyopenmic.
@ngc - 20,000SP, @roelandp - 15,556SP, @idikuci - 2,000SP, @dj123 - 900SP, @holger80 - 500SP, @take5 - 500SP, @flipstar - 300SP, @mightpossibly - 250SP, @carlgnash - 200SP @yesaye - 162SP, @buttcoins - 150SP, @amirtheawesome1 - 150SP, @jasonschick - 125SP, @diebitch - 100SP, @zenkly - 100SP, @cemke - 100SP, @bitfiend - 100SP, @ubongj - 50SP, @abh12345 - 50SP, @pechichemena – 50SP, @groovatti - 50SP, @bitfiend - 35SP, @holybranches - 50SP, @groovatti - 10SP, @sisygoboom - 9SP, @abh12345 - 200SP, @lovecoins - 34SP, @profanereviews - 50SP, @bobaphet - 100SP, @samueldouglas - 25SP, @nobyeni - 25SP, @fromthebeginning - 23SP, @belemo - 20SP
Por favor envíen cualquier donación y delegación de SP directamente a @comedyopenmic. Cuanto más fondos consigamos, más tiempo se podrá continuar con este concurso y más podremos votar por todos ustedes gente graciosa.
Información importante
Todos nosotros estamos intentando hacer de esto un concurso exitoso para aumentar la participación en #funny y atraer más comediantes y aspirantes a comediante a steemit.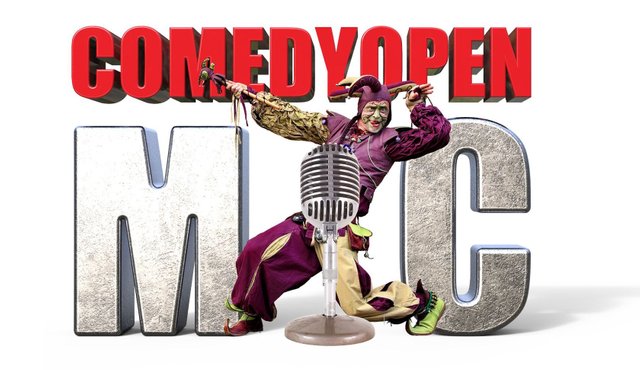 Credit to our Dandy (@dandesign86) for creating this logo for us
---
exhales on my English folks
puts on a bright smile
lets out a creepy grin
Hey funnies before you break the glass and accuse us of cheating on our wife - #comedyopenmic – only 12 weeks into our marriage, hear us out first. Okay?
We are not abandoning anyone, rather we are giving our Spanish-speaking friends the chance to have a funny lady of their own by creating a special wife for them who goes by the name: #comedyopenmicespanol.
In so doing, we are also preventing chances of any Spanish-speaking Steemian from facing murder charges for English's battering given the number of complaints filed against our dear amigos, who despite having the best intention of leaving us with a chuckle or two, while making #comedyopenmic entries, kept doing the greatest harm of leaving the Queen's language in tears.
The rules for this contest will follow the same rules as the original and if you have no idea of that either then please walk into the next coffee shop and demand a decafe and for the love of god, go to ComedyOpenMic Rules and cleanse yourself of such sickening ignorance.
One last important tip: if you have no idea what those foreign sentences between the beginning and the end of this announcement means, then go back to #comedyopenmic and make/keep making your entries. Don't switch to burgerritos just so you could score some Brazilian chick who, in your fantasy, happens to get lost while meandering a social media blockchain and walks in on your super dopey comic espanol piece and right there, falls in love with you.
Created with input from @buttcoins, @betavirosis, @jonsnoww, @holybranches, @bitfiend and @diebitch

Thank you to @matytan for creating this banner for us