Hey you there, why don't you delegate some SP to some fresh new blood?
Some amazing people already have!! Dont you want to be amazing too?. The delegations have made a massive difference to our community of happy little vegemiters (and other assorted local spreads only a mother could love). See Roe Delegated to us, we're legit What are you waiting for!!! DO IT!!! Delegate!!
#comedyopenmic / @comedyopenmic (Yes don't let the parenthesis fool you we have a tag and an account, and soon we'll be releasing the school), is a community account to support all comedians [Scratch that] funny people, joksters, pranksters, weirdo neighbours who stare at your cat and lick their lips anyone who can make other people open their mouth and emit a sound that isn't a scream. Comedy is arguably the rarest and hardest of all performing arts a talent (which I must proclaim I only ever possess after consuming at least 1 can of tuna on a Tuesday after the winter solstice), and it is the MOST sought after.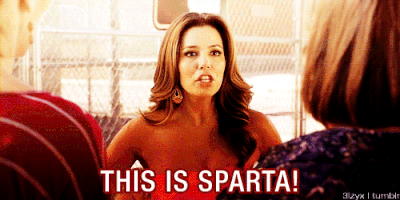 Src
Ok, so maybe this time it is actually madness, but on the other hand...
Maybe the drunken parrot was right, this is #funny after all
We really-really need some Witnesses and a few whales to support us!
Since this original statement was made we've received support from a witness and a dolphin which helped immensely in our cause to save Steemit from falling asleep at the wheel and ruining @Ned's hair. @ned, come on, enough with the aggrandizement, please support our funnies, we promise to tickle your bone
Our goal is to assist the Steem blockchain to become a hub for great comedy a nexis point where monkeys and people can live as one (sorry got distracted with a movie) everyone across the internet and meet and laugh at us. To Achieve this Nirvana we need Kurt Cobain's and your support, so while we wait for the legend to come down from up on high please delegate and upvote #ComedyOpenMic so together we can transform Steem into a place of more than just a bunch of people upvoting themselves.
After just 7 weeks we've given out over $1000 in prizes. So far the money can come from pledges and contributions worth >$400SBD & >100Steem (And We Sincerely Hope Prizes Will Increase Over Time!), our community contributed monies to give out as prizes but we need to raise funds to keep this contest going and to become sustainable. We also need to get the word out via Twitter (we have started this campaign) and plan on attacking Facebook once our entries > 500/week, Marky won't know what hit him (I've got Boris on Standby. Meet Boris: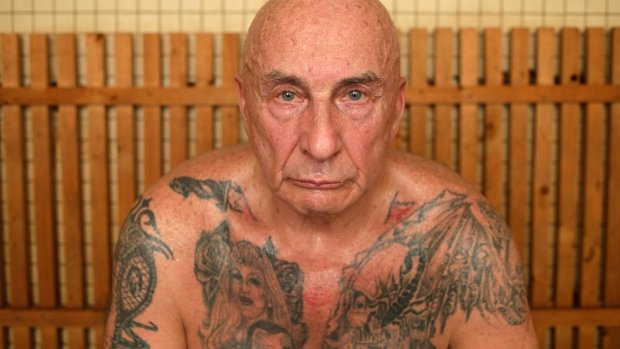 Src
).
Please support this and will force DJ to post. DJ told me that there won't be any posts coming from @dj123, until COM has over 100,000 SP, Please help!! I wanna hear what DJ has to say!! Also we want to to evolve internally before HiveMind comes out! But that's just a ruse, I swear, the real reason is we need the mofo to post something, anything, a picture of a cat (just not Boris' cat, he's very attached).
Other than Boris there, here are a few reasons Why All Steemians, Whales, and Witnesses Should Support Us (Even A Small Amount of Delegation Will Impact Thousands....we are approaching 1000 entries already) and Help Us Become Self-Sustainable:
#1
We are a true community driven initiative that is all inclusive, not whale driven, no whale delegations, but minnows and a few dolphins delegating because we believe when comedy reaches critical mass, it will bring in the masses

#2
FYI - The Largest Sub-Reddit is #Funny and it has >50 Million Members: So even if 1% of Sub-Reddit Funny comes to Steem/Steemit to show off their talents and try winning some prizes that's 500K or half a million new Steemians!
We believe we can someday get comedy going (comedians from Reddit, 3gag, Giphy, Facebroke, etc...by word of mouth alone comedians will start noticing and come over if our rewards and comedy community is strong and sustaining, hopefully we get the non-crypto types...that will be the best....especially the Youtube comedians....to D.tube) Damn Steem Will BlowUp by $10 alone if we get great comedians in here in 2018 and help us >2 Million users, >Steem $20 (I say we exceed 2 figures if we start getting users on board from other comedy sites regularly as a goto place for all script-writers, part-time comics, memers, comedic writers, enthusiasts, etc), and most importantly get us to critical mass to attract more talents until we hit top 10 crypto!

#3
hey @ned, @sneak, @andrarchy, seriously!!! do you guys know what's up with @ned's hair? I haven't been this excited since I watched shrek 2

Src
Do you guys ever have a contest in the office to see who can put the most spit balls in ned's hair before he notices?
Proof of Brains + Proof of Governance:
This is the big one, the one to make you wet, not just your own, but your neighbours panties too.
We are trying to setup 1st Proof of Brains + Proof of Governance, currently it's manual, with a rotating band of judges and guest judges selected through curation, but we are already pulling Data using SteemData (who have zero funds for dev, so all done by passionate volunteers with zero Witness Income, Zero Whale delegation, all pure contributions), we have also written bots to help surplus upvotes to supplement funds to pay out prizes. We have also submitted our upvote bot to Utopian and we believe in transparency. This is owned by a community, run by a community and we Woudl like some more support to help achieve our goals of making this a fucking funny place, can you help us?
Please Think Big, think Long Term, And Support this. Steemit! budding comedians and fans need your help here and now, Come Show Support For Steemit Funny #ComedyOpenMic upvote entries and be rewarded by laughter and some SBDs, but mostly laughter
Username
@comedyopenmic (community account, judges rotate usage and is monitored by other judges)
Project description
Nurture and reward comedic talent, the untalented, and appreciators of comedy pulling people to come to join the Steem blockchain
We have a target of gaining 1% of sub-reddit r/funny, so approx 500,000 new accounts willing to follow and support comedy in Steem
What will be upvoted using the delegated power?
All original entries to nurture talent
All participants who give time, curations, resources, marketing, talent
Self curation used for prizes
What will not be upvoted.
Non-original content
Non participants (talent, curation, judges, etc) in Comedy Entries
No bids for sale, no bots delegation
Rewardshare yes or no.
Rewards all goes back to the community, no single person/delegator will benefit directly or indirectly from any delegation upvotes unless they participate
Motto: Discover and Recruit Talent, Be Inclusive, Nurture Enthusiast
This has been reproduced via artificial insemination with permission from at least 1/3 of the owners of the @dj123 account.
I nominate @nedshair and Mel Gibson's war cry @freedom to come join us in monkeying around.