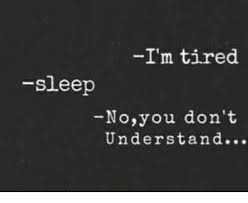 Image source:
Funny
Honestly, I am tired of being human. I wish there were some other alternative. Why? Check out the following. I'm not sure this post is that funny. If you got cause to laugh, cool!
1. Diaries versus Social Media
Growing up, diaries used to be the thing. Someone said something that really hurt you, it went in there. Your shoulder brushed against the breast of your crush on your way back from school, it went in there. You wanted to fuck your Chemistry Professor because the chemistry in her hips was irresistible, hell, it fucking went in there too.
Then, when you kept a diary, it was like cutting a bit of yourself, your important self, and locking them somewhere. The diary wasn't for public consumption. I mean, some girls used it as the ultimate show of trust. If they allowed you to read a piece of their diary, then you are one lucky motherfucker. Well, not anymore.
The days, everyone post their shit online (with the exception of sane humans erroneously called recluses). Hell, you don't even have to be real friends to catch up with someone's live; just follow their asses on social media. You know the worse part? Then, people tried as much as possible to keep the sensitive areas of their lives secret. These days, people complain they don't get enough views and/comments.
2. Niggers Gossip More Than Babes
I remember growing up; every female was a gossip. I mean, it was like the stereotype of the day and everyone was comfortable about it. Hell, I think it syncs with their genetic makeup and all. Females are emotional and as such, are always trying to establish connection. Those days, it meant sharing the latest gist.
Lemme say that gossip then and gossip now aren't the same thing (at least from my perspective). Sure, folks still talked about other people's business. But shit was sane then. It was like the fastest way to catch up with recent happenings. Well, there was less need to measure up to some standard (as we have now with the advent of social media/trends).
Anyway, these days, niggers have decided to take up the mantle. It's like they said: "Holl up! We believe in this feminism shit. What a woman can do, a man can do too." I have no issues with gossips. I mean, everyone is a gossip to some degree. The issue is what niggers gossip about these days.
Over here in my neighbourhood, only two topics dominate the conversation: fucking and money. Everyone wants to brag about the babe he had last night at his crib. It's becoming sickening. I mean, a babe allows you to mutually enjoy you guys' bodies and you go around bitching like she's a slut and shit. Even worse, your other niggers will be like "give me her contact" and shit. And so they keep passing the babe around like she's some object and not a human. Yuck!
Next up is money. I wish it was about making money legitimately but it isn't. everyone is busy looking for the fastest money making scheme. Why? So they can buy gadgets, drink, smoke weed and fuck. They don't know it but they are becoming retards. No invention, no ideas, nothing. All they fucking think and talk about is making money and fucking. They say the youths are the leaders of tomorrow. What leaders we are going to have beats the shit out of me
3. Crowd Mentality
I wanted to stop at two but the crowd mentality needs to be discussed. Hell, everyone wants to be the same way, act the same way, talk the same way. There's no originality. It's like they decided they didn't need their brains so they got rid of it. Then suddenly, they realised they need to think and then decided to follow anyone they see.
I am not against idols and shit. I've got a few of my own. But that doesn't mean you shouldn't think straight. I mean, it's going to be election year (next year) and you see the crowd mentality taking shape. Everyone just regurgitates whatever their bosses say to them.
I'm sorry if you expected some really funny shit and got disappointed. I wanted to do a really funny satire but I too pissed right now. If you've got issues with the swear words, I don't know what to say other than it's just artistic expression. It aids the ejaculation of thoughts.
Aright, I'm out.
I nominate @holybranches and @jo5h to redeem this post by posting something really