This week we're going to try something different so bear with us. Let us know if you like it.
Firstly, please look at our logo: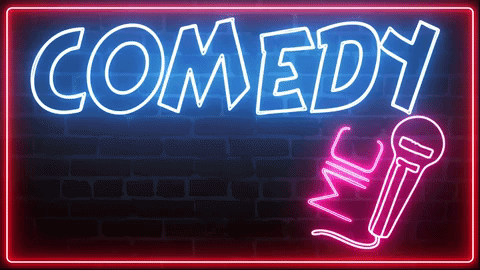 Thank you to @gnarlyanimations for designing our new logo
It is here for two reasons, firstly it's pretty gnarly. Secondly the reason which came first is that it hides who the jester is. As do these words because they will show up on your screen so we're trying not to give it away.
This week we had 3 nominations for Court Jester and they are:
Congratulations to all three. You managed something quite rare. You've managed to make a bunch of depressed maniacs laugh enough that they now like you (good luck, hope you figure out how to escape the dungeon). Without any further standing on ceremony (my ceremonial thong is itchy) here is your winner this week:
The Comedy Open Mic Comedy Contest Court Jester for Round 23:
@jist:
Baking in the Workshop with @jist. Comedy Open Mic Round #23 entry
---
---


Hello everyone,
Here is my entry for the @comedyopenmic Round 23
So my boys have thrown down the gauntlet with a baking challenge.
I picked up that gauntlet and took the opportunity to show off my workshop baking skills.
I am quite an accomplished baker so make sure you take plenty of notes.
---
The remaining prizes will be announced in the comment under this post.
Come say "Hi" to the judges or get tips on improving or just chat with other contestants. We have opened up a ComedyOpenMic discord channel, Click Here. Don't be shy, come say "hi".
Round 24 is now under way so remember to put in your entries, upvote our contestants and share the laughs all over steemit and beyond!!
Over 23 weeks we have managed to give away >2235 SBD and 338 Steem (current value of >$3,150USD, at time of posting). So don't forget to keep upvoting @comedyopenmic when you see it. The more upvotes we get, the more we will give away.
@ComedyOpenMic is the Proud Sponsor of @ProjectGiving



@ProjectGiving uses the power of the Steem Blockchain to raise exposure and funds for small scale non-profit initiatives around the world. Click on the banner to learn more about this week's fundraiser for: Yokaenso, a Tanzanian non-profit which seeks to create an ecologically sustainable community.
Click To Vote @ComedyOpenMic For Witness And Disrupt The Steem Blockchain With Laughter!


Thank you to @matytan for the great banner