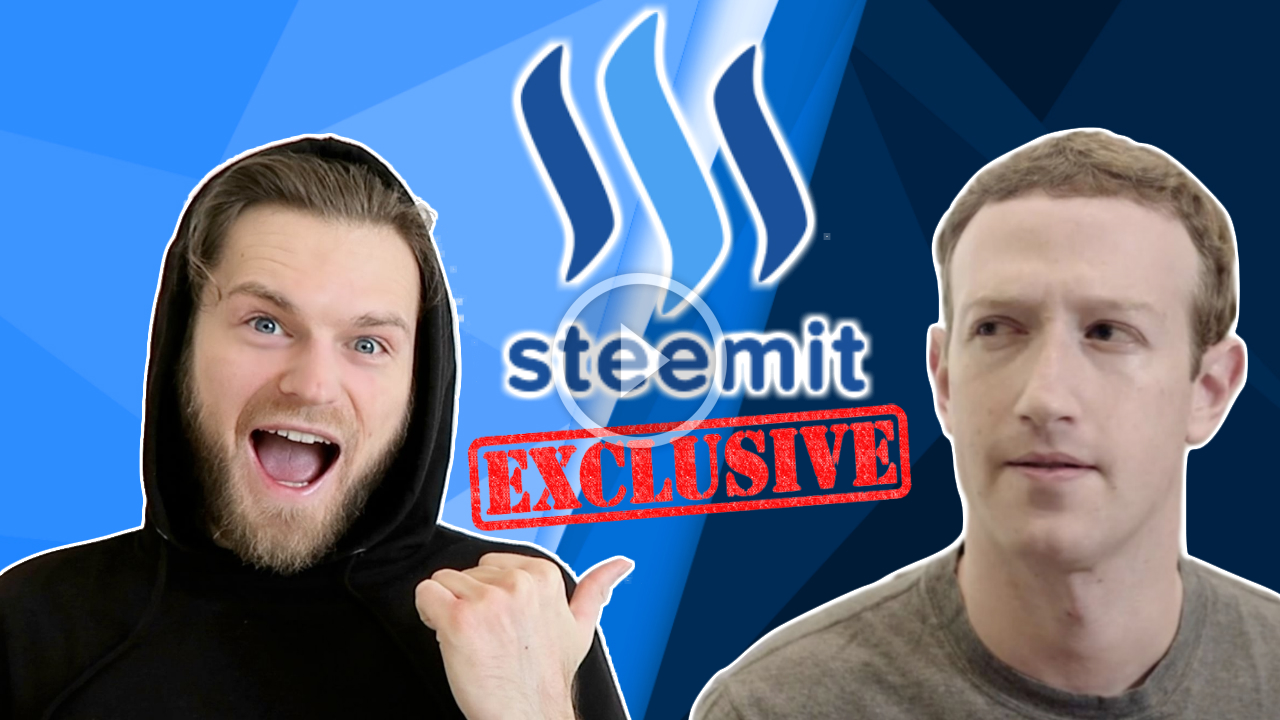 ---
You WON'T BELIEVE what Mark Zuckerberg has to say about Steemit, blockchain technology and crypto-currency! In my first ever exclusive interview with Facebook co-founder with Mark Zuckerberg, I talk to him about Steemit, blockchain technology and much more! In case you are new here, simply click on the image above to make the video play.
I'm Tanbay and if you actually believe any of the above text (apart from the last part) then you are beyond help. This was my first shot 'crypto-comedy', and the original interview with Mark Zuckerberg can be seen here: youtu.be/Lb4IcGF5iTQ I can't tell you how many hours I've spent editing this video because I lost count lol I hope you enjoy watching this, please write a comment below and tell me who you would like me interview next!
If you're new to my DTube channel check out my introduction video with 24 interesting facts about me here: https://d.tube/#!/v/tanbay/ppmrx4eo My fiancé @lauracody and myself are Travel Bloggers, Instagrammers and YouTubers known as 'Travelling Weasels'. In the video I talk about my Instagram (in case Mark Zuckerberg somehow sees this and would like a real interview with me) so here it is: https://www.instagram.com/lovetravelquotes
►FAIR-USE COPYRIGHT DISCLAIMER
Copyright Disclaimer Under Section 107 of the Copyright Act 1976, allowance is made for "fair use" for purposes such as criticism, commenting, news reporting, teaching, scholarship, and research. Fair use is a use permitted by copyright statute that might otherwise be infringing.
This video was made for entertainment purposes, with a hint of criticism
I only use bits and pieces of the video to get the point across where necessary
---
▶️ DTube
▶️ IPFS