Took this back in March. It was quite a sunny day, so I decided to take a boat trip since I'm away from home. I wanted to see everything from different perspective than I did whole week once I was in India.
Played a little bit with individual color saturations and got this. Although I wish I could go back there and take this picture one more time, I think it got pretty good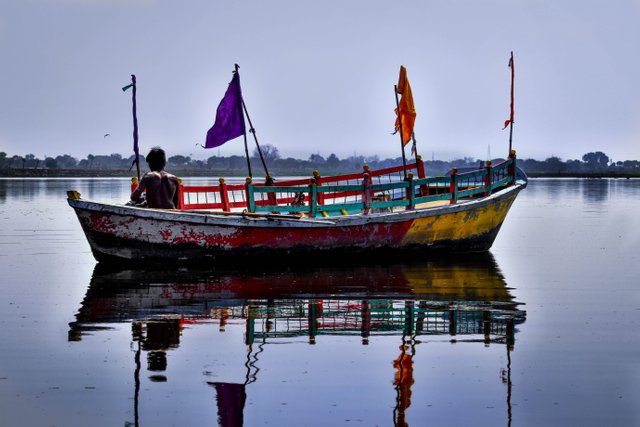 | Camera | Nikon D5600 |
| --- | --- |
| Lens | Nikon AF-P DX 70-300mm f/4.5-6.3G ED |
| Software | Lightroom |
| Location | Vrindavan, Yamuna, India |
| Category | Colorful Photography |

Thank you for reading!