Colourful Photography - Stage Decoration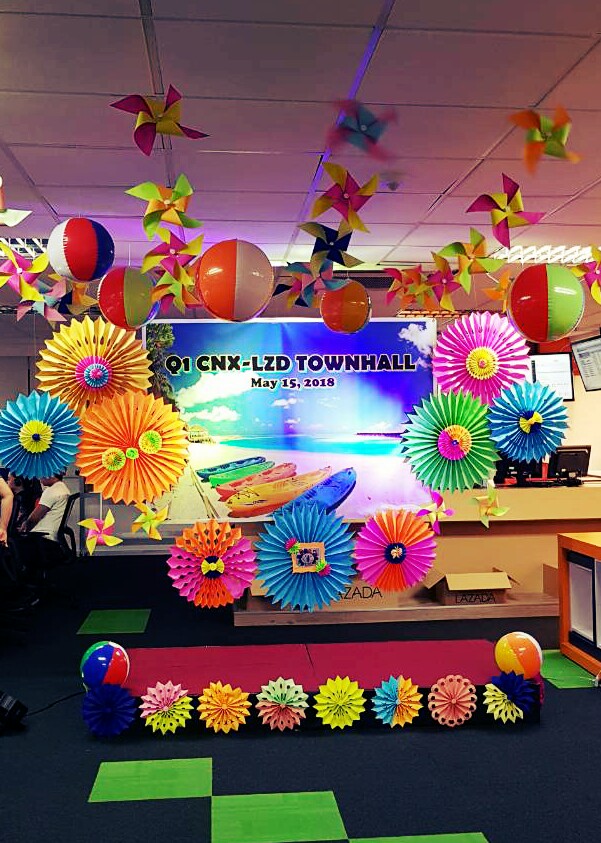 Colourful Stage Decoration...
This is the decoration used in our recently concluded Town Hall Session. This was designed by our creative members whose done a fantastic job in this task.
Materials:
Colored Papers
Coloful beach ball
Scissors
Paste
I used my mobile phone OPPO F1s to captured this beautiful and colorful image which is my entry to @juliank's contest colourfulphotography every Thursday.