---
White Swan
---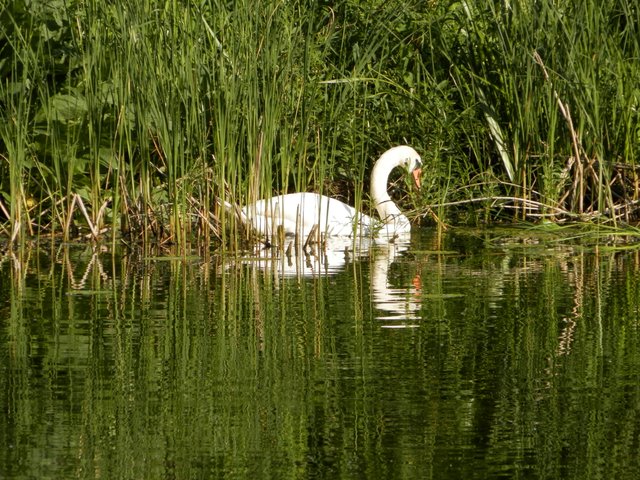 The swan is mysterious and beautiful. In England, he was recognized as a royal bird.
There are four types of swans: common white, common black, whooper swan and mute swan.
The white swan chooses swampy and low grassy areas of land with lakes and rivers scattered over them. Swans winter in warm countries.
---
All content and images by @irinal unless otherwise noted.