Amazing sunset at the beach
Barra lighthouse / Farol da Barra
An important historical landmark in Salvador, first city built in Brazil, Barra Lighthouse is located in the Santo Antônio Fort, at the Barra Beach, with a breathtaking view of Baía de Todos os Santos, the Lighthouse is a perfect spot to watch the sun set over the sea.
The lighthouse's inauguration date (1698) makes it the oldest lighthouse in the Americas.
Um Importante marco histórico em Salvador, primeira cidade construída no Brasil, o Farol da Barra está localizado no Forte de Santo Antônio, na Praia da Barra, com uma vista deslumbrante da Baía de Todos os Santos, o Farol é um local perfeito para ver o pôr do sol na praia
Inaugurado em 1698 o Farol da Barra é mais antigo farol das Américas.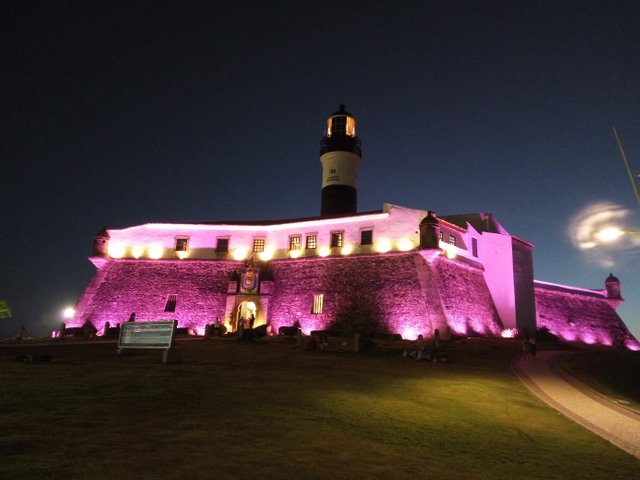 Posted using Partiko Android