And here we go with another random capture, this time just capture of some flowers found in leaves. This is my entry into the photo contest #colourfulphotography curated and organized by @juliank.
Camera: Pentax
Software: Viveza 2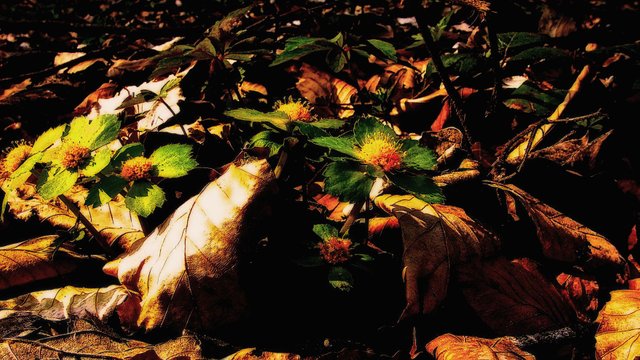 Photography by Cain Wood, @artbenow
Ty for stopping by, your upvotes, comments or even reestems are appreciated.