Color Challenge - Green Thursday.
This is how the growing flowering tomato looks.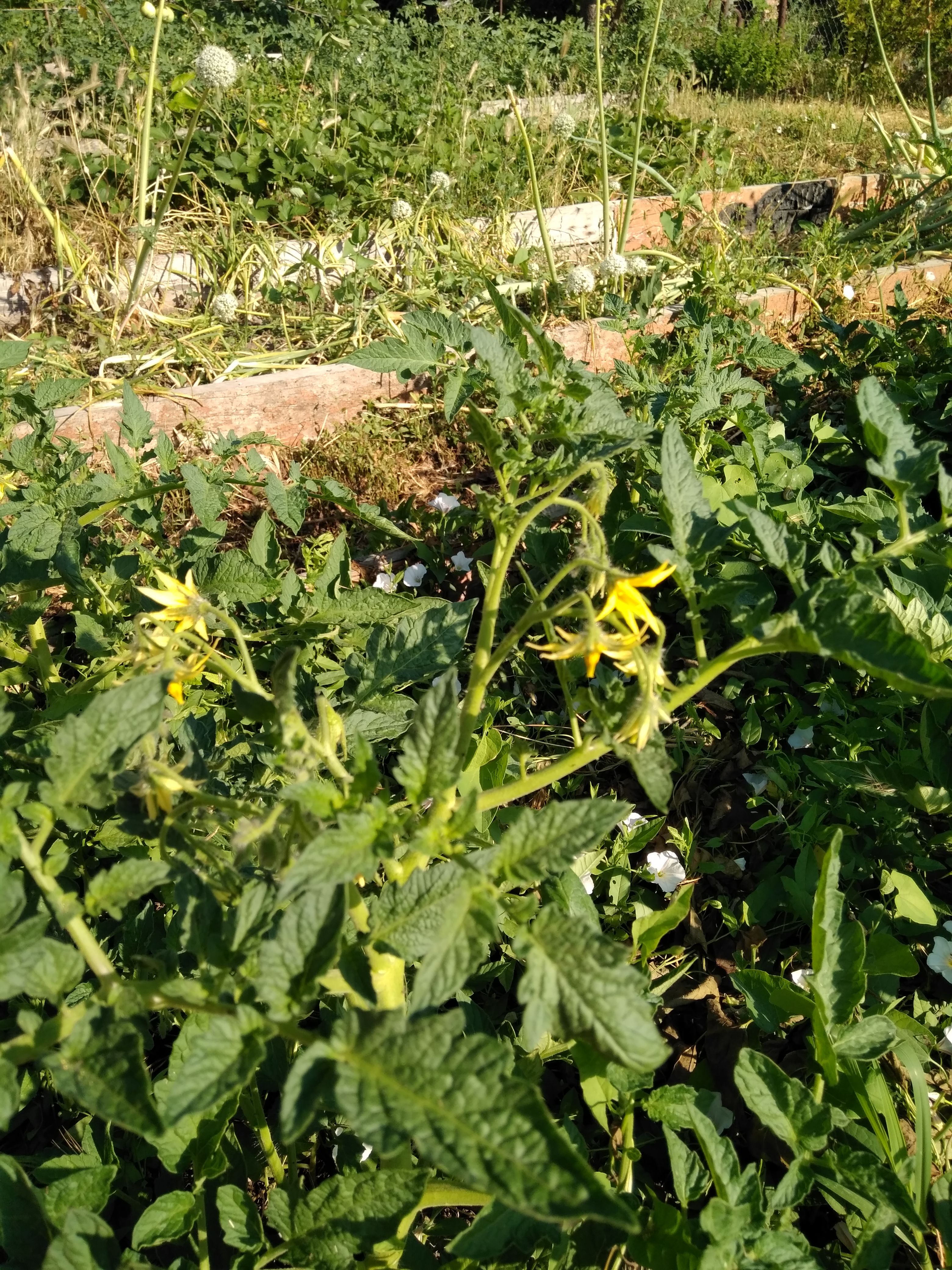 The garden bed is not well maintained, and on it you can see white flowers of bindweed. Beautiful. It's a pity to remove them from there.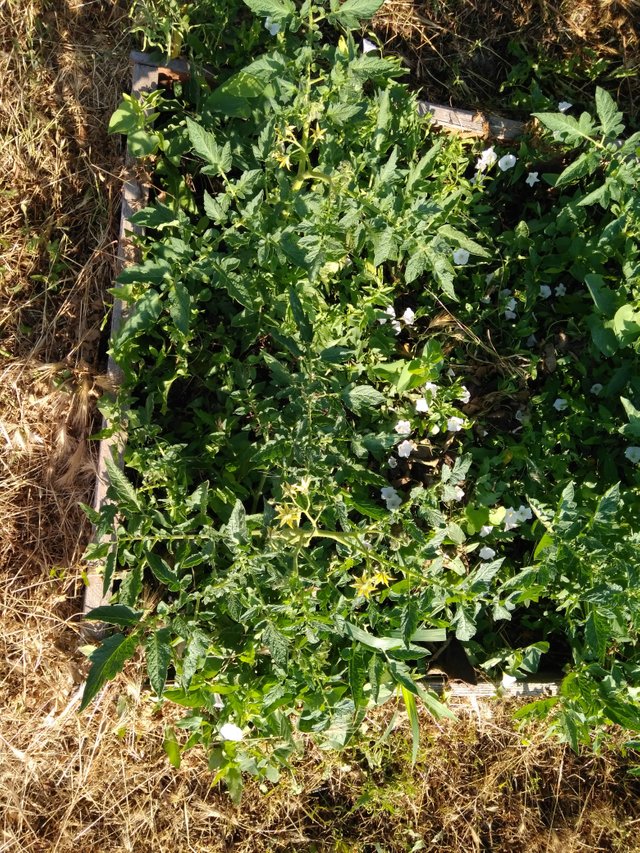 Here are the well-kept garden beds. The whole garden bed is covered with hay.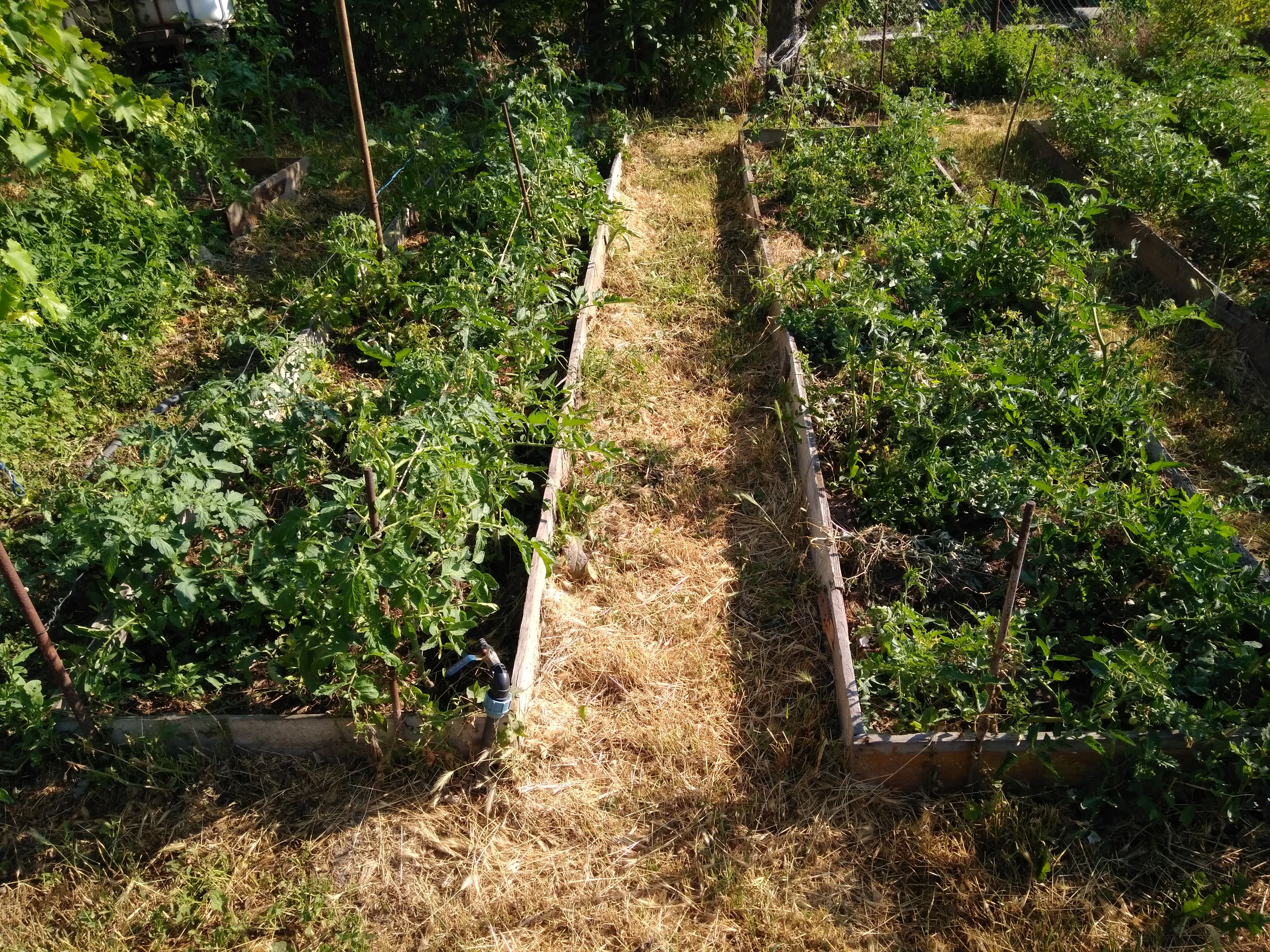 And finally the green grapes against the blue sky.
Have a good day!