📷 Under the bridge (with a yellow submarine)
Hanging around forbidden places you might find unexplained mysteries. I for example discovered submarine. Wonder is it the same one which the Beatles sang?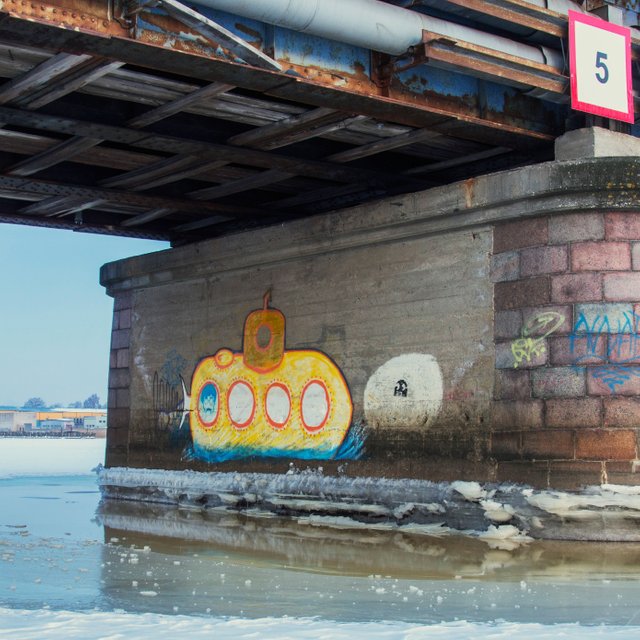 "We may brave human laws, but we cannot resist natural ones."
― Jules Verne, 20,000 Leagues Under the Sea
©2018 @wiplala87 All rights reserved. Pärnu.