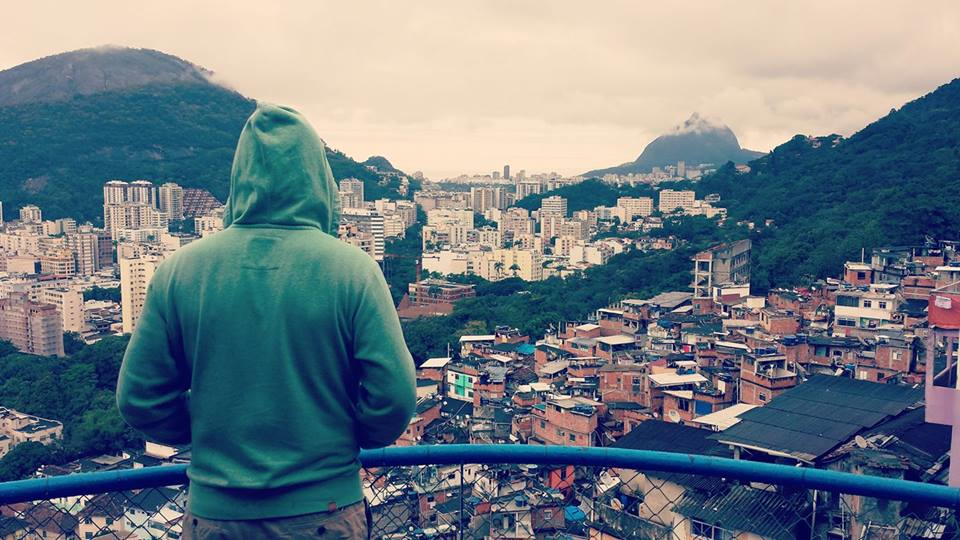 That is my contribution to the thursday green #colorchallenge.
For the last 10 months i lived in Rio de Janeiro.
Of course, i visited the tourist areas like the city-beaches Copacabana and Ipanema.
But more and more my eyes went up to the hills where the Favelas are located.
Most people who are living in a Favela don´t like the word Favela, they call it comunidade.
One day i decided to visit a comunidade called Santa Marta.
Santa Marta is save and it is "open" for foreigners to visit.
Down at the beginning you can book a guide (a local who earn some money with that), which i recommend.
It is very interesting to see how a favela is built and how the people live there.
On top of Santa Marta you have an amazing view about the "zona sul".
Michael Jackson shot some parts of his music video "They don´t care about us" there.
If you will travel to Rio de Janeiro one day and decide to visit Santa Marta...AND if you have the condition - take the stairs up to the top (it is about 20-25 minutes). Just for the experience how life was for the people before there was built an elevator :)
VERY IMPORTANT: If you interested to visit a favela, DON`T do it on your own without information. It is very dangerous.
I visited an other Favela with a friend who lives there. At the "entrance" were guys with fire guns. They know exactly who belongs to the community and who not. They want to protect themselves against other clans which try to take over the favela and the "drug business". If something is strange they do not hesitate to use the guns.
I hope my post was informative for you,
have a great day.
Thomas