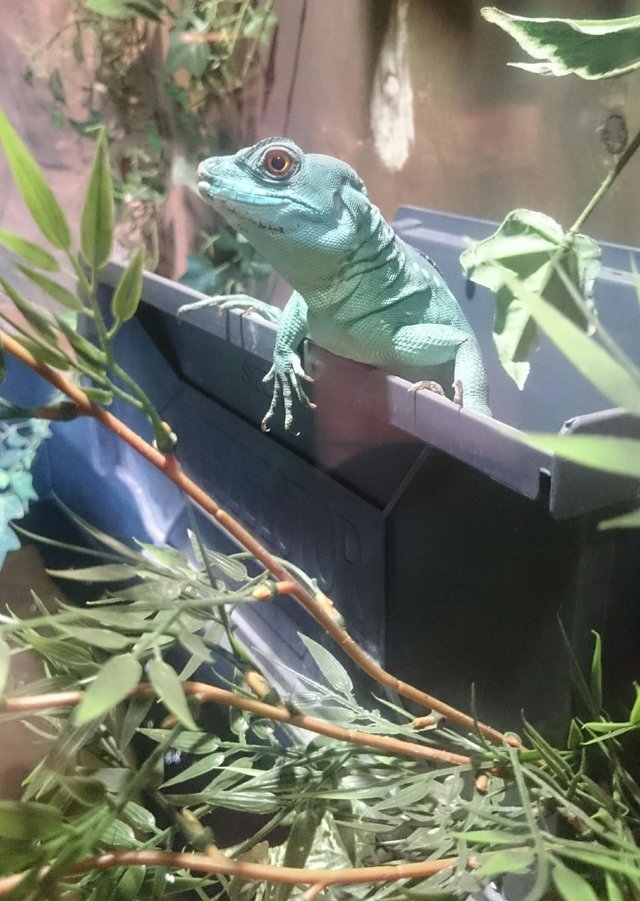 So I went on a family outing yesterday with my three favourite guys in the whole wide world to look at a few Creatures and Critters and thought I'd add this fella to the #colorchallenge of the day.
This little omnivore can grow up to 1 meter in length and apart from running a short distance over water, he can stay under water for almost 30 minutes!
But my first thought was, just another Lizard of sorts, where are the big-ass snakes?!!
More to follow next time I visit #Steemit, enjoy #almostfriday 😘
(Sounds better than "it's Thursday")😉
With Love

Team South Africa banner designed by @bearone
#teamsouthafrica
https://discord.gg/9KVccPH
(Bringing you Original Content)