Travel with Tara : Color Challenge : #ThursdayGreen : Life of a Leaf!
Fall is a beautiful season.
I was lucky I had a chance to travel to Oregon during fall.
The transition of the colors of the leaves is so beautiful.
I collected a few leaves of different colors and set them on a rock.
 

My entry for the Color Challenge by @kalemandra!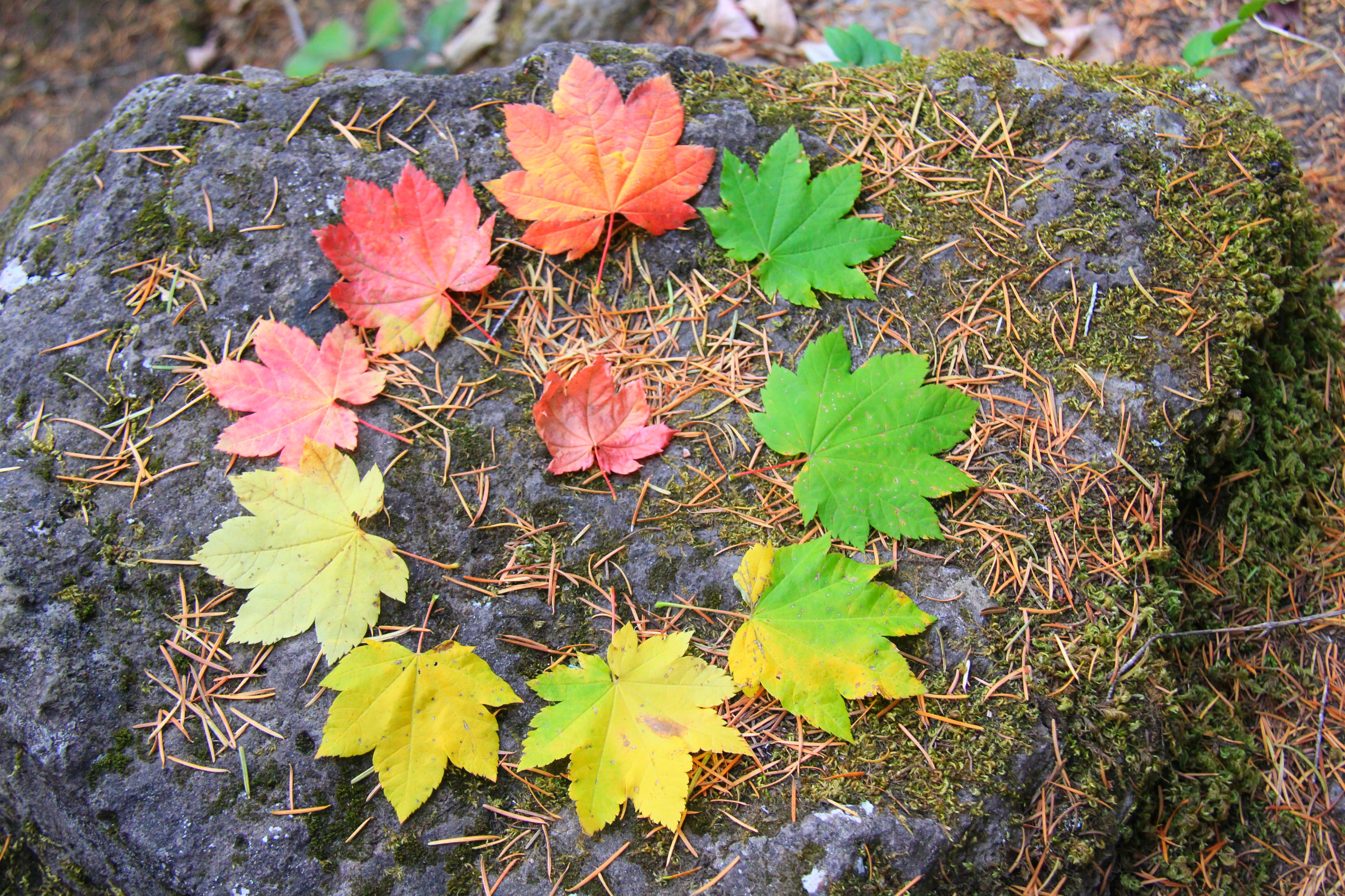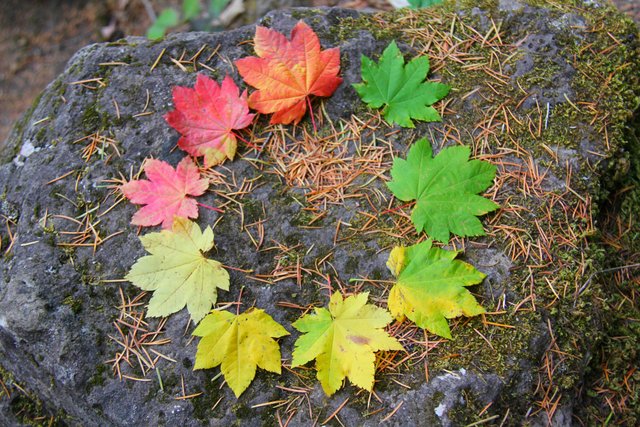 Thank you so much for reading! I post travel pics and some amateur art work. If you like my work, Please upvote, comment, resteem and follow! Steem on!