Hello Steemians!
Ixora coccinea, also known as Jungle Flame, is a flowering plant species found in Southern Asia, specifically in India, Sri Lanka and Bangladesh. These beautiful flowering shrubs are one of the most attractive entities of the South Florida garden. The South American country, The Republic of Suriname states it as there National flower.
It commonly grows to a height of 4-6 feet (1.2-1.8 m). These small tubular flowers, generally scarlet, grow in dense round clusters of about 2-6 inches (5.1 - 15 cms) in diameter. They generally grow in warm climates. They flower throughout the year.
This shrub has a variety of medicinal uses. Its flowers, stem, leaves and roots are widely used to treat various ailments in the Indian traditional system of medicine, the Ayurveda, and in various folk medicines. The fruits, when fully ripe, are used as a dietary source as well.
This is my entry for #colorchallenge Monday Red. #colorchallenge is a contest initiated by @kalemandra.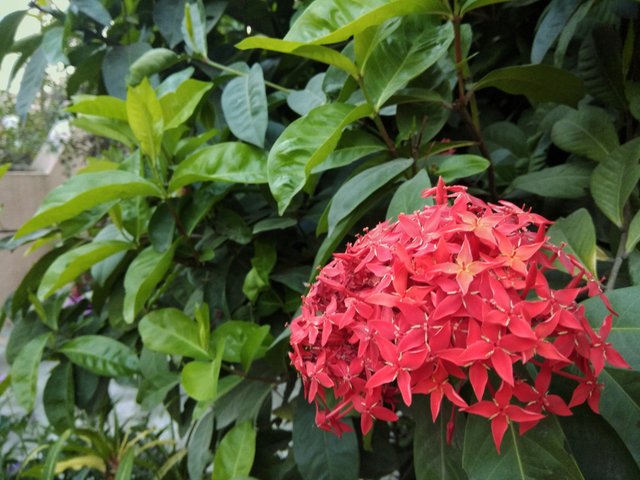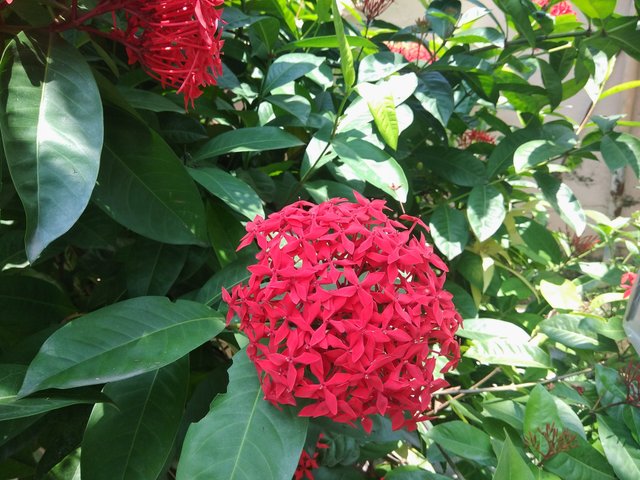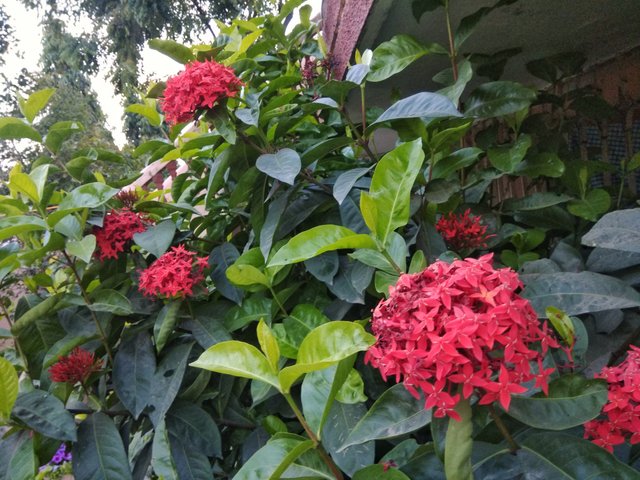 Content : Swapnil Gopal
Gadget : Xiaomi Note 4

Regards
@swapnilgopal
References : Here