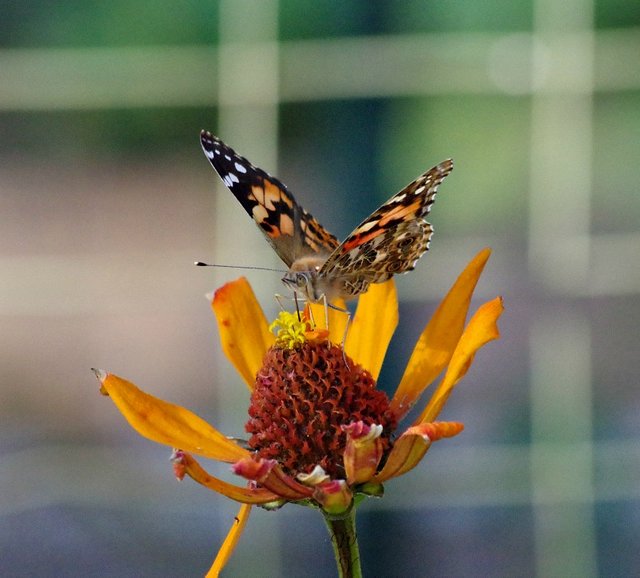 A pretty butterfly gathers the last little bit of nectar from the Zinnia this Autumn. The flowers are fading very quickly now, snow is almost upon us. It was a delight to see that butterfly on it's way south for the season. Happy Wednesday everyone!

Thank you to @kalemandra for creating this wonderful #colorchallenge where we get to be creative everyday of the week. Thank you for stopping by my post, I hope you enjoyed it.

Until next time, this is Sunscape...

Sun. Scape. Ing your day