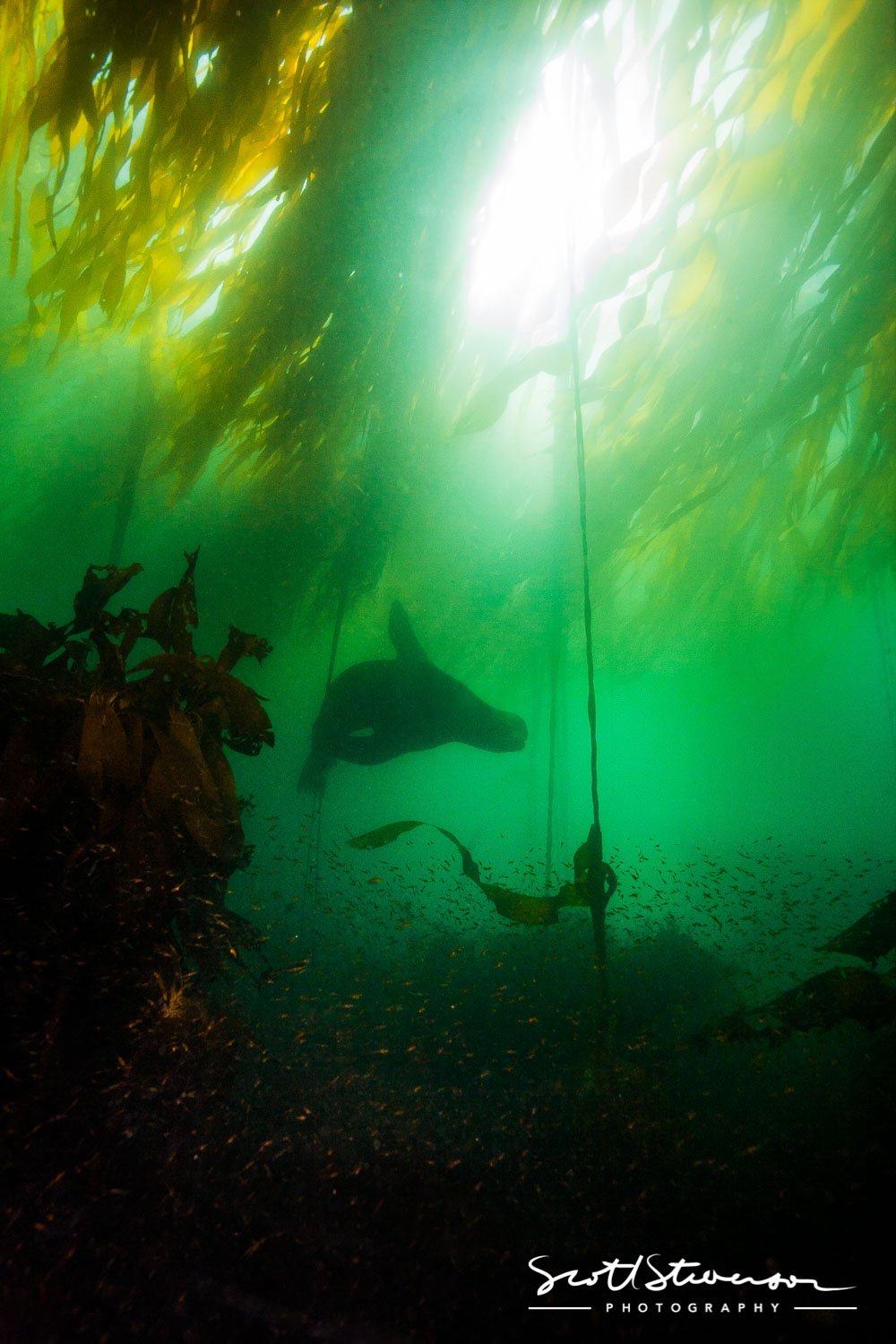 Green with envy? The emerald sea shows it true splendor. The green waters of the Pacific Northwest are some of the most vibrant life filled waters on the entire planet. Due to extensive plant life that goes here, specifically all varieties of species of kelp, the waters are an amazing hue of green.
This can play havoc with your underwater image making and plants and animals aren't always the colour they appear to be at first glance but that just part of the fun. Additionally all this life make the water appear to be darker than it actually is as well this lowers the visibility underwater. In some case due to the plant and plankton blooms visibility can drop to almost zero but this is just part of the charm and challenge of diving in these waters.
Good luck and happy diving.
Scott
For more images and stories - http://www.scottstevensonphotography.ca/