Rojo Picante/Spicy Red | ColorChallenge: Monday - Red [ES-EN]
Puedes voltear
Indomable ante mí
Cazadora nativa
Alzando tu rostro
Nociva para mi piel
Tu flama friccionaria
Explotas contra mí.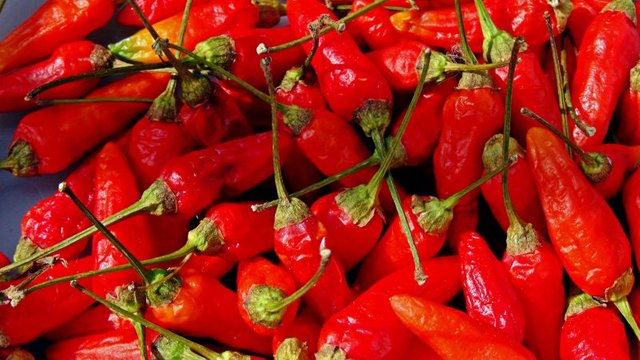 Si no lo notaron al inicio, quise hacer un acróstico con la palabra PICANTE, con las primeras frases que se me ocurrieron dejando libertad de interpretación.

Estos ajíes tienen algunos de los elementos para reconocer el efecto de su sabor: "Chiquitos pero picosos". Su vivo color rojo es otra señal, que se tornará más fuerte ya que ellos se colocaran a secarse para hacerlos pasar desapercibidos al convertirse en polvo.
These peppers have some of the elements to recognize the effect of their taste: "Chiquitos pero spicy". Its bright red color is another sign, that will become stronger since they will settle to dry to make them go unnoticed by becoming dust.

La cámara que utilicé es la Sony HDR-GWP88V.
The camera that I used is Sony HDR-GWP88V.