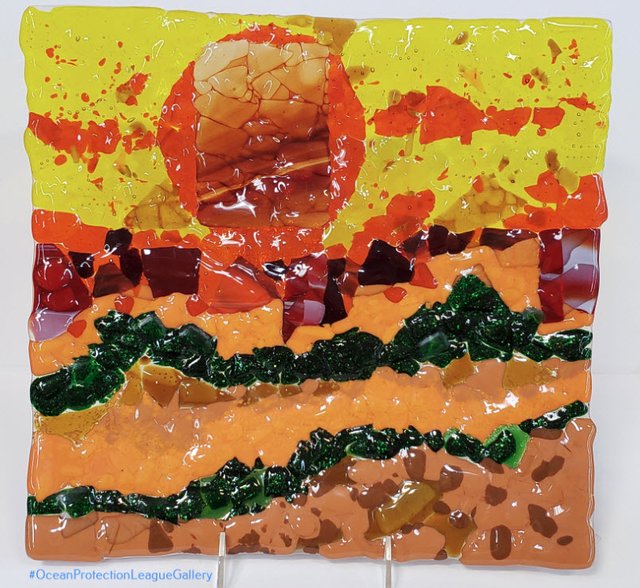 This is a large-ish glass fusion I made, Desert Sun Fusion. The coolest thing about this piece is the different glass used and how it's melted in different ways througout the piece. Note how the sparking green is not very melty, but the earth tones are very melty. Some folks didn't like this piece due to the yellows and browns, but I love the way the earth tones melted, the texture and how it looks different in the light. You can zoom in and check it out. Hope you like it too!
I wanted to invite you to see more of my art at my new Instagram
https://www.instagram.com/oceanprotectionleaguegallery/
Photo and art is my own.