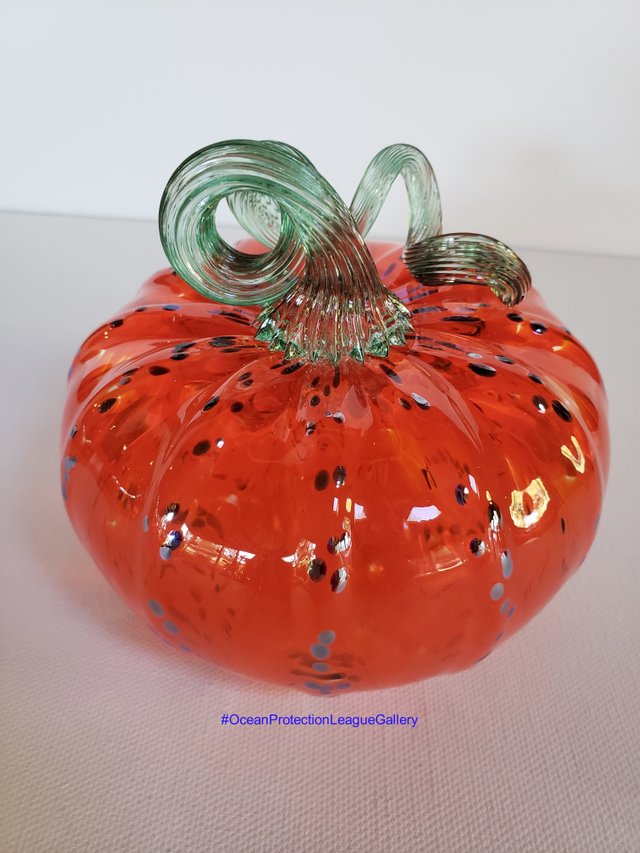 This is my first glassblown pumpkin. It's special because of the mirrored finish and iridescent stem. I did one more pumpkin I'll show you next Tuesday on Orange Tuesday.
I wanted to invite you to see more of my art at my new Instagram
https://www.instagram.com/oceanprotectionleaguegallery/
Photo and art is my own.