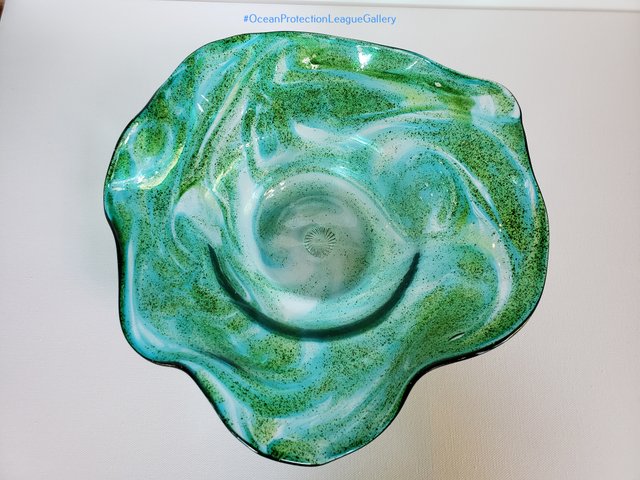 I love that glass is liquid like our bodies and the ocean. I've always loved the ocean and I've always loved how glass captures the ocean. Hope you like it too!
I wanted to invite you to see more of my art at my new Instagram
https://www.instagram.com/oceanprotectionleaguegallery/
Photo and art is my own.