"A Silhouette of Berlin" #ColorChallenge TuesdayOrange
"A Silhouette of Berlin"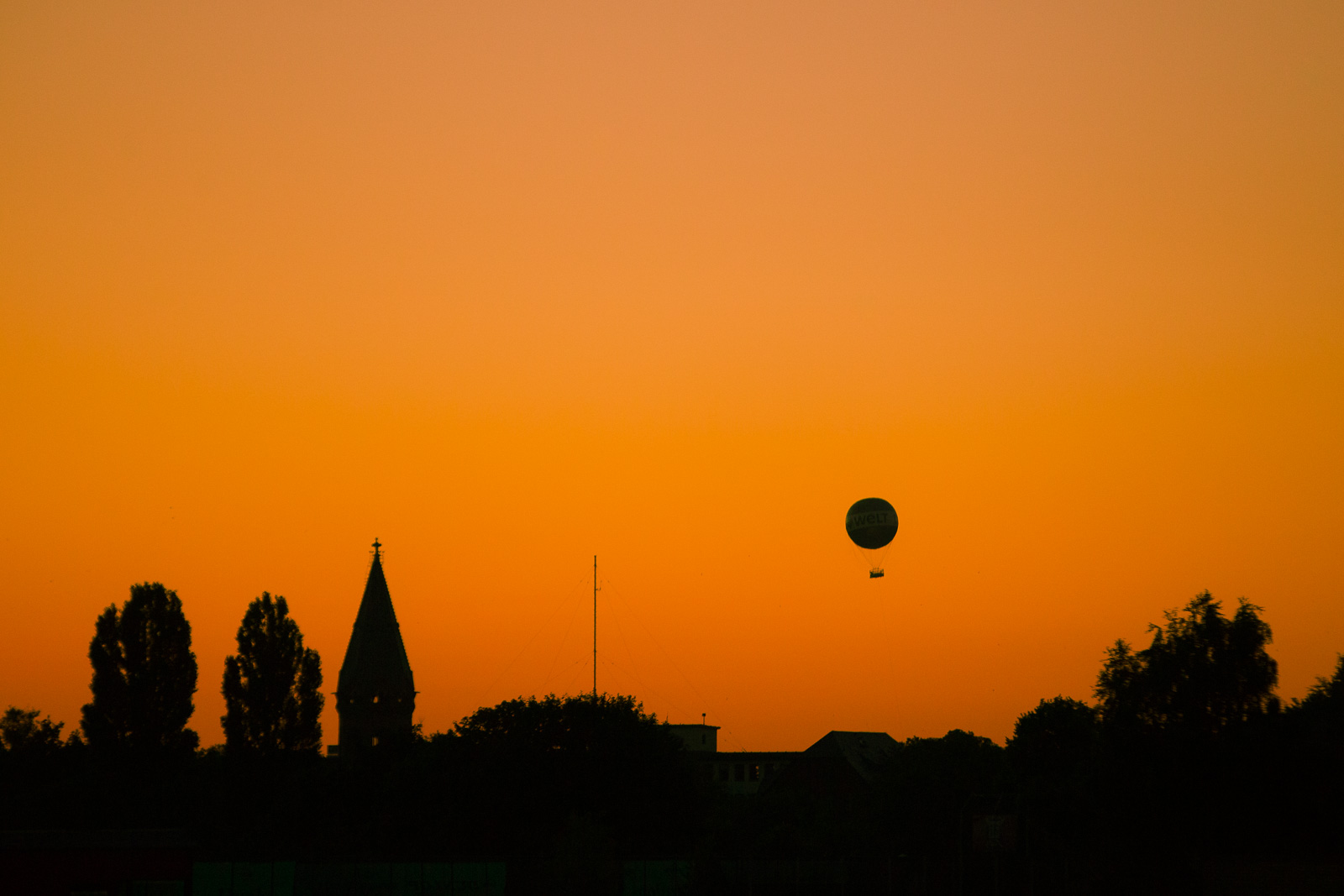 Berlin was by far one of the most exciting and vibrant cities that we toured in Europe.
It is a city marked by youth, art, music and anarchy. Graffities, Squathouses and shared flats filled with street artists of all kinds blowed our minds.It is a city where you can feel its heart beating. A heart hurt but struggling with catharsis to leave that story behind and be the cradle of a new generation awake and open to the world.
Berlin offers unbeatable conditions to go to learn art with the best teachers of each category, as well as a billboard of the most exotic and varied theater, music recitals and electronic parties.
We spent one afternoon in the old Tempelhof Airport now converted into a large park with organics farms, green fields and athletic tracks where the old landing track used to go, as a Symbol of revolution. At sunset I could take this photo with a Canon 6D
and a 70-200mm zoom lens. The sun was almost over the horizon behind the city and a fortunate hot air balloon flying freely in the sky.
I hope you like this little minimalist snapshot of that beautiful orange sunset.
"Tempelhof Airport closed all operations on 30 October 2008, despite the efforts of some protesters to prevent the closure.[4] A non-binding referendum was held on 27 April 2008 against the impending closure but failed due to low voter turnout. The former airfield has subsequently been used as a recreational space known as "Tempelhofer Feld".[5] In September 2015 it was announced that Tempelhof would also become an emergency refugee camp.[6]"
https://en.wikipedia.org/wiki/Berlin_Tempelhof_Airport
Thanks! Blessings and Goodbye!
Follow @manupadillaph