Green Tree Frogs are like little green ninjas, you never know where they will be hiding. This guy was laid up on a mimosa tree down in my dad's back yard.  I was moving some stuff around and almost knocked this three over, frog and all!  He never moved!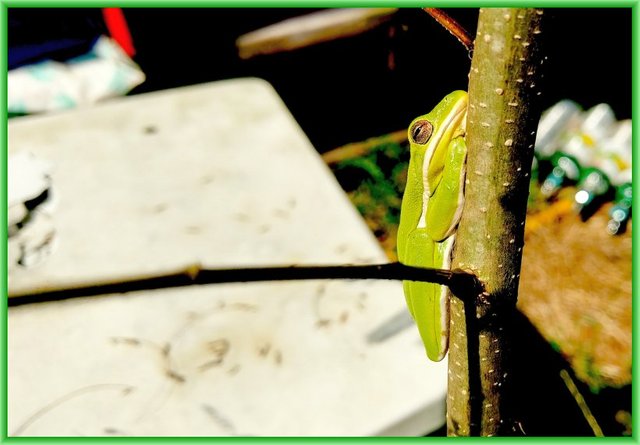 He's giving me the evil frog eye!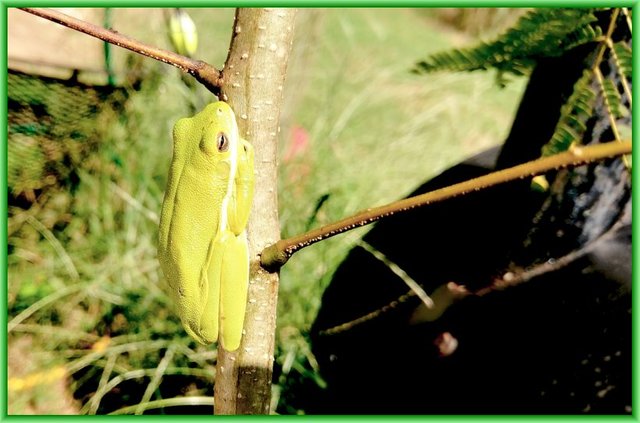 After all was said and done, the tree and the frog made it out unharmed!  
Thanks for looking!

Logo made by @papa-pepper, he's the true frog whisperer!