A couple of pictures from a hike last weekend to a mountain called Kopparfjellet. In the next days I will share some more pictures from the hike with blue sky and great weather.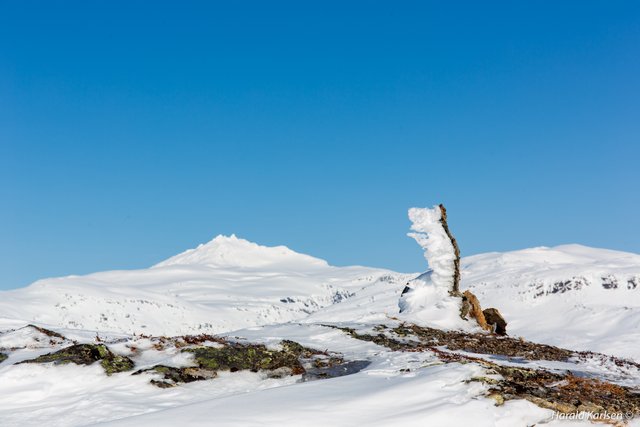 I used aperture f/10 on this picture, the mountain in the background is still quite sharp and in focus.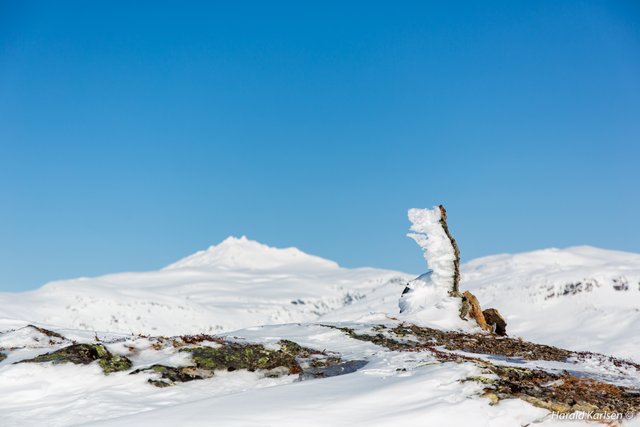 On this picture I used aperture f/5, and the mountain is more blurred. When adjusting the aperture it is possible to control the depth of field and make the main subject stand more out in the picture. I think i like the first one best. Even if the background is less blurred the rock with ice still stands out from the background.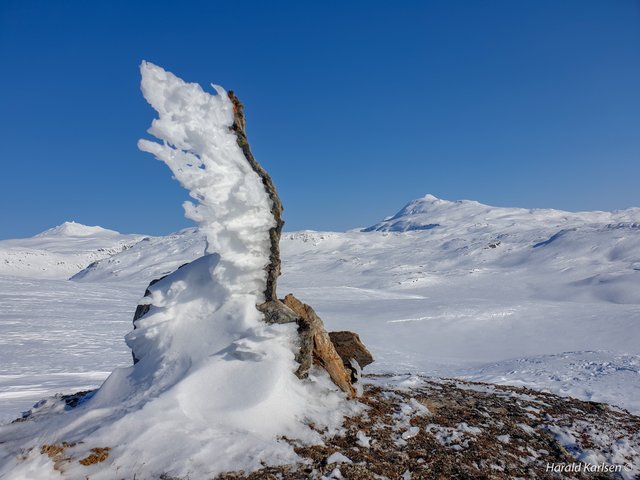 This picture is taken with my phone. In good light smartphones manage to take good photos, but have less opportunities to control the depth of field. It possible in apps and processing in the phone but is not as flexible as far as I have tried.
Have a great day
Harald