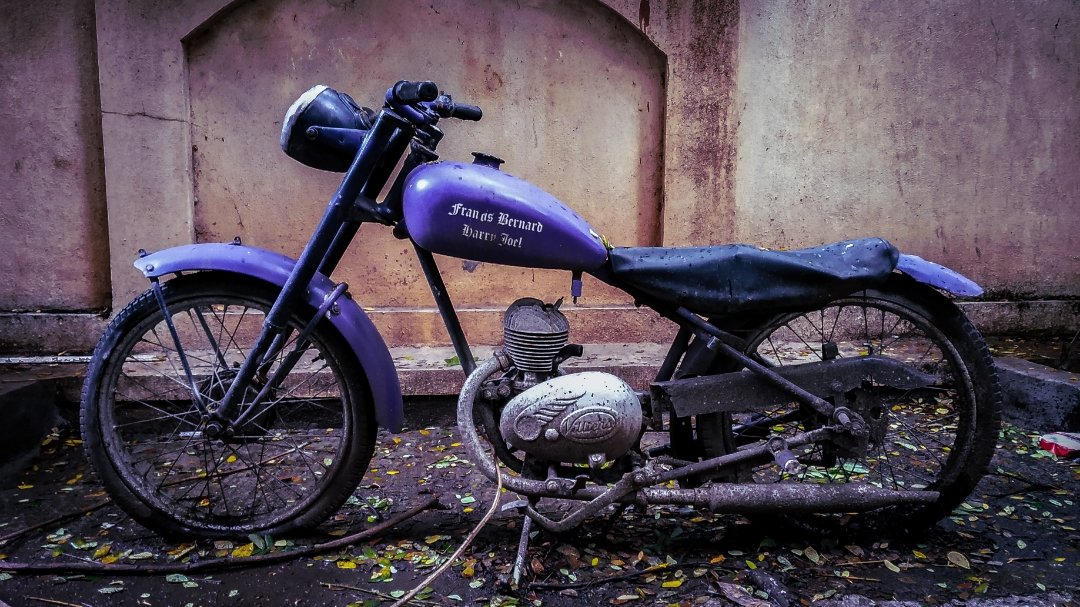 ---
Found this vintage bike lying around in the parking at my in-law's society.
Anyone knows what Bike this is? 🛵
Looks like a very old Triumph. But not sure.
0.5 SBD to anyone who can tell me what Bike this is with proof :)
Also, trying @steepshot after a long time.
Took this pic with my Redmi Note 5 pro and edited with Lightroom for Android.
---