Hey all you BLUE lovers! So this blue sky happened to me last week while on vacation...sweet catamaran sail down on the east coast of sunny Florida. Yes, that's me in the photo - more of a 'sailfie' than a 'selfie' that I took with my iphone6+.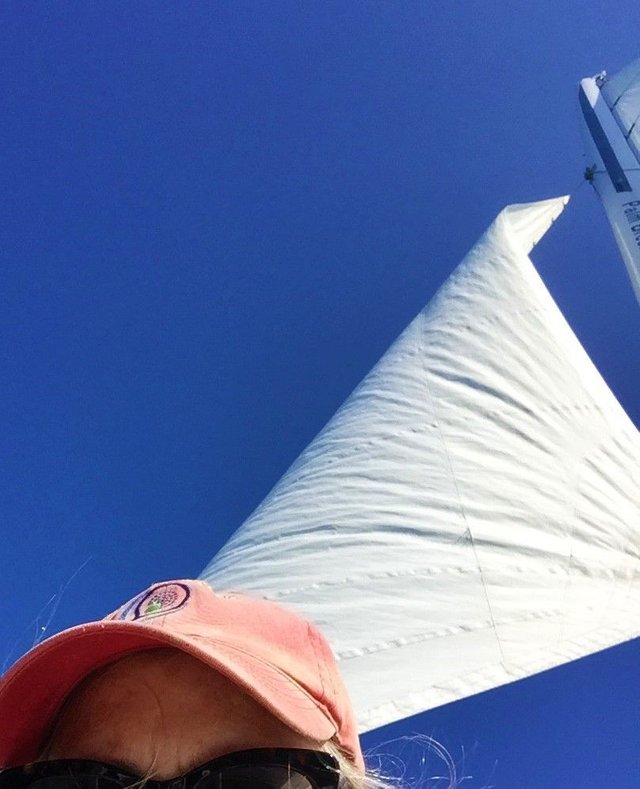 This week got SO warm here in NJ it was as if I was back in florida- I think it hit 79 degrees! It really made we want to go clean up the gardens and start pruning some shrubs and trees.
GARDENING TIP #1: Even on a sunny day in February, it is TOO early for the garden clean-up here in growing Zone 6B. Just wait it out. mid- to end-March will be just fine for the clean up.
GARDENING TIP #2: But it IS OKAY to start pruning shrubs and trees - the ones that DO NOT flower in the spring. So go ahead and give a nice deep haircut to your hollies, boxwoods, junipers. They can take it. Especially Boxwoods- they start to push out new growth early, so to do a deep hard prune now is important.
Let me know if you have any questions! I'm happy to help.
Happy weekend all. Here's to sunnier, warmer weather!
@gardenlady