Cloud spotting.
Todays entry for @kalemandra Colorchallenge Friday SkyBlue.
Sky blue is something quite easy as long as the sky is blue. The hard thing is to find a way to make it different or special since it is the same sky all over the world.
Clouds are different so it is a good idea to have clouds in the photo. With a little cloud spotting, you can sometimes find clouds that look like things like animals.
Then it is the foreground! That's what makes a sky photo really special according to me! I chose this simple stonewall because I think it's a pretty granite wall.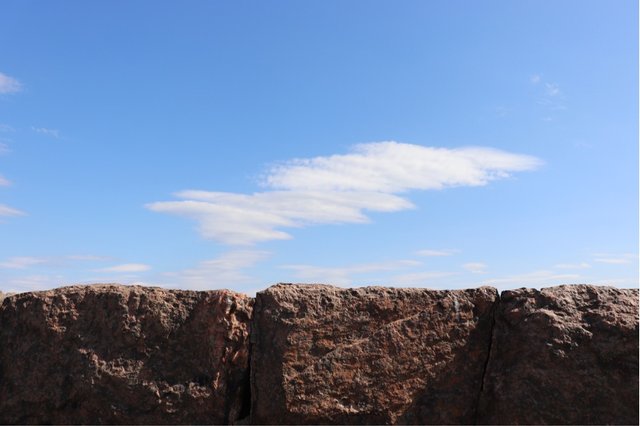 Posted using Partiko iOS