My little town of Eureka Springs, AR has inadvertently created a yellow spectacle.
Apparently the road crews painted right before it started raining, which has washing paint into the drainage on North Main Street, effectively turning Leatherwood Creek yellow.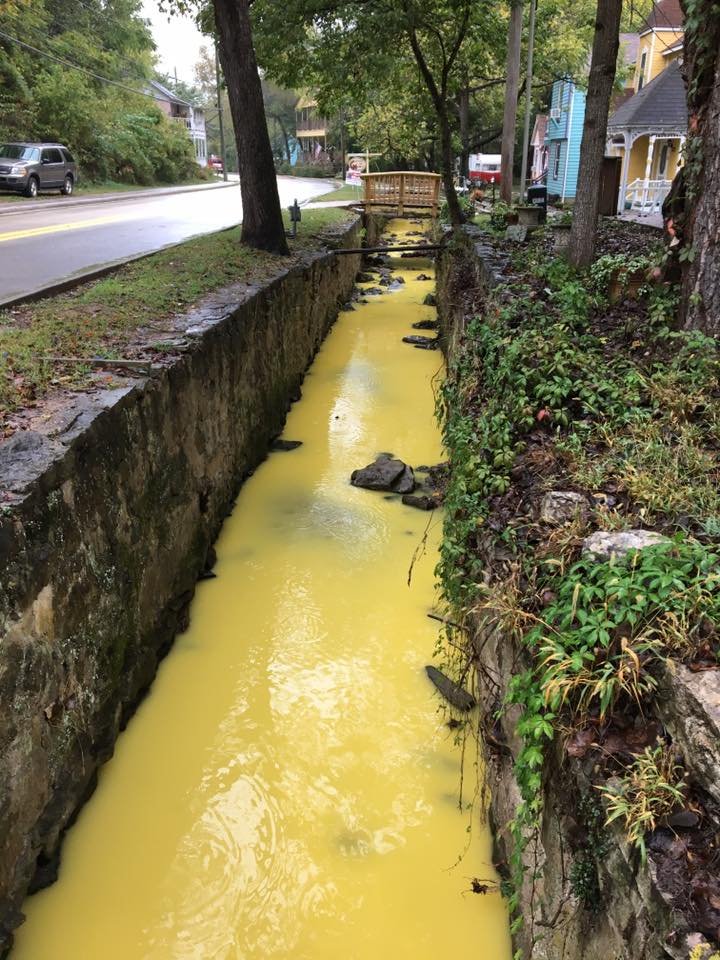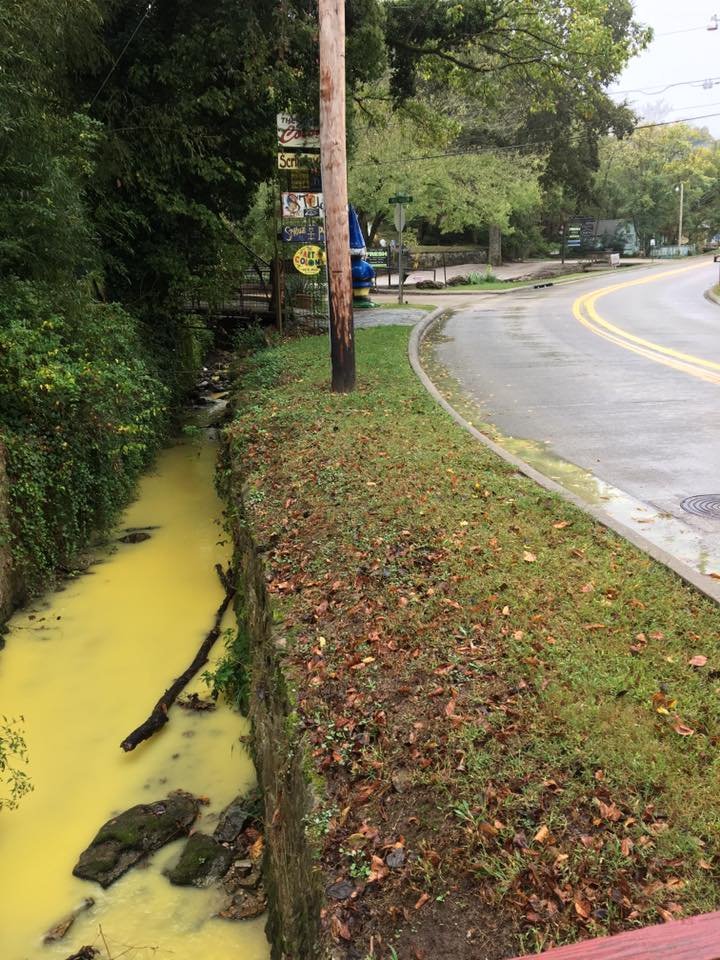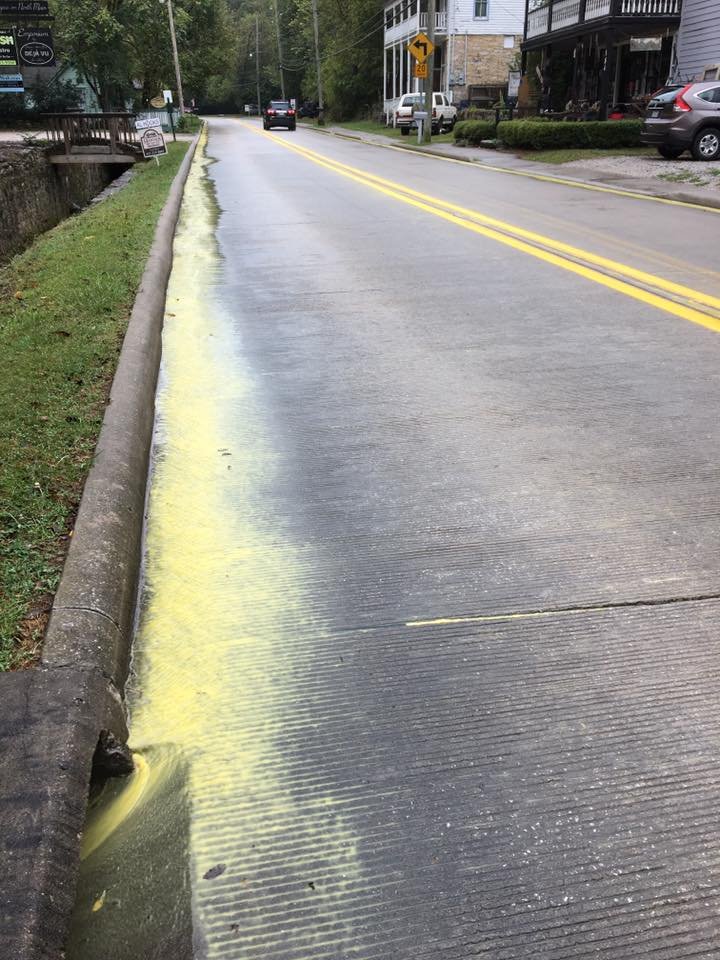 Please be mindful when dealing with paints and such. I'm sure most of us don't deal with near this amount, or this close proximity to creeks or drainage, but still. Be careful. We only have one planet.
I'm not sure what the fallout from this will be. I would think there is definitely potential for environmental harm in the this case.
What a day for a yellow catastrophe to happen.
Disclaimer: I did not take these images. These images were posted in the Facebook closed group Eureka Springs Road and Traffic Conditions by a user named Chad Manus. I don't know if this will make it much further than this area, so I had to share it somewhere.