Fall is here, and it is time to put away the things of summer.
This is our wonderfully large sheet of bubble wrap, aka solar pool cover, used to help elevate the temperature of the water during cooler days. However, the temperatures here in Arkansas have gone low enough that without a heater, it's time to shut things down for the winter.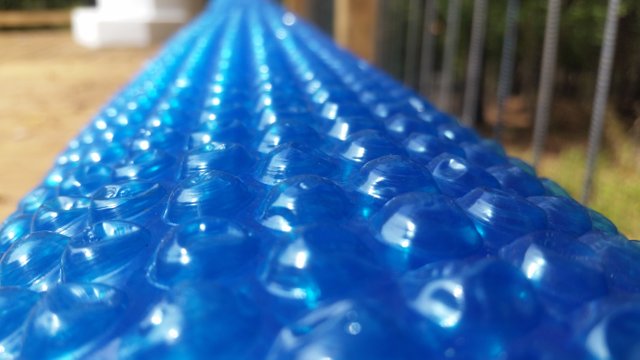 Sleep well, bubble wrap. We will see you again next spring.