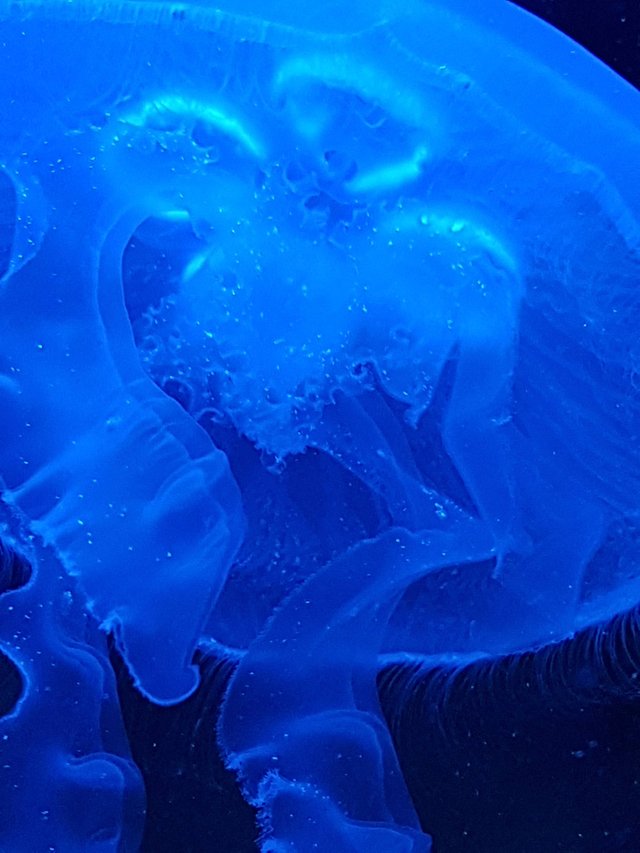 Jellyfish at the National Marine Aquarium in Plymouth, Devon.
Jellyfish have to be one of the most amazing forms of life - how the hell they work I have no idea! Watching them move has the same mesmerizing effect as watching an open fire or the ocean.
Taken with a Samsung Galaxy S7.