Color Challenge: Blue Friday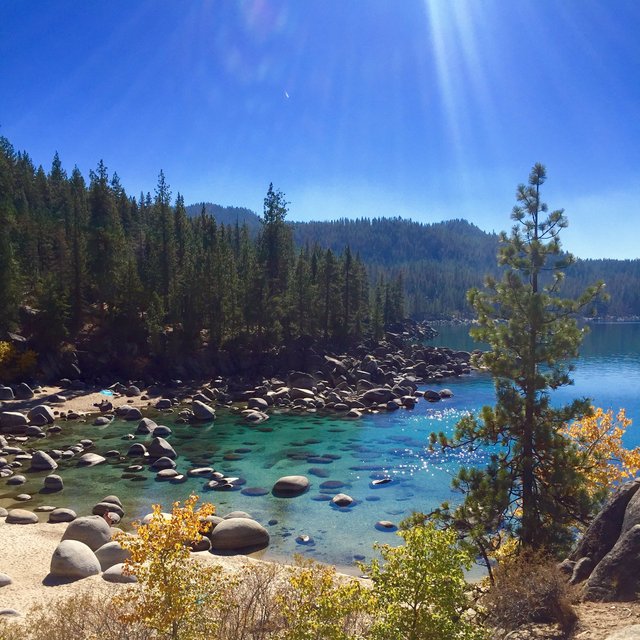 This is, by far, the prettiest little corner of Tahoe that I've seen. It's called Secret Cove and it's not super accessible (my parents weren't able to do the steep hike down to the cove) but it's definitely worth it if you find yourself along the eastern side of the lake!
Just a warning, though (if you consider this to be a warning): It's also a nude beach and tends to attract a....younger....fitter crowd than I typically see in nude spots around CA.